Living history towers over the nation's capital
By Michael Rhys Card | China Daily | Updated: 2022-12-08 06:32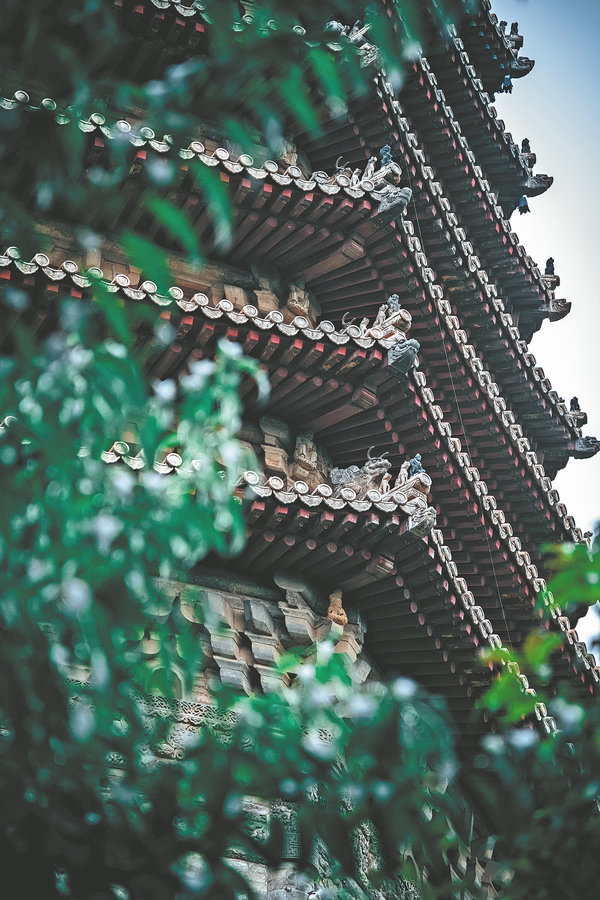 When one thinks of the historical places of Beijing, what usually comes to mind are the regal red walls and glazed tile roofs, synonymous with the long imperial past of the capital, particularly during the Ming (1368-1644) and Qing (1644-1911) dynasties. However, the city has a much lengthier and varied visual history than can be seen from these more widely represented eras, and there are still places where examples of this can be seen within Beijing.
One is the Cishou pagoda, or Pagoda of Benevolence and Longevity, which can be found in Linglong Park, only a few minutes walk from the Cishousi subway station. Aside from some great views of the nearby China Central Television tower, a pond which aligns with the pagoda to offer a perfect reflection of the tower and a decommissioned steam train, the surrounding park is nothing out of the ordinary, with all attention being drawn toward the pagoda itself to the south.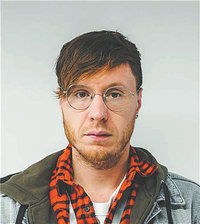 With only the pagoda surviving into the modern day, the only sign of the temple complex that would have surrounded it is a small reconstruction near its base. But even without much of the site surviving, the pagoda itself is enough of a draw. Towering high above the trees, the 50-meter-tall, 13-tiered octagonal tower is an imposing sight to behold. Built in 1576 during the Ming Dynasty, the Cishou pagoda is actually modeled on another far older pagoda that also stands in Beijing to this day, the pagoda of Tianning Temple. Visually, the two are almost identical, with the main difference being that the Cishou pagoda sits within a park, while Tianning still retains a surrounding temple complex.
Visually, the pagoda gives a strikingly different impression compared to sites such as the Forbidden City, or Summer Palace. It feels far more imposing than these more well-known locations. Its stone gray walls and carved reliefs of fearsome warriors and creatures on its facade give off a foreboding and almost sinister air, arguably more so now, after hundreds of years of weather damage have worn down their features and amputated many of their limbs.
While pondering the purpose of such formidable designs, I was stopped by a man who informed me that I was walking around the pagoda in the wrong direction, and promptly pointed me in the right direction — which was to walk clockwise around its base. It wasn't until I later looked into this that I learned that circumambulation, or walking around an object of veneration or something that houses a holy relic, must be done in a clockwise direction for three or more times, keeping your right side to the object, as a gesture of respect.
Seeing the pagoda itself was an interesting enough experience, with its more unique architecture, in comparison to the majority of ancient sites in Beijing, offering a glimpse of a less well-known visual style of the capital. But what really stood out for me was realizing that this was more than just a tourist spot or landmark, which is easy to forget when visiting such heritage sites. It is still a place of prayer and worship for many, and its importance goes beyond it simply being a historical relic or curiosity but a spot that still has a purpose and place in modern Beijing.