Guangzhou moves major textile biz to Qingyuan
By QIU QUANLIN in Guangzhou | China Daily | Updated: 2022-12-09 12:23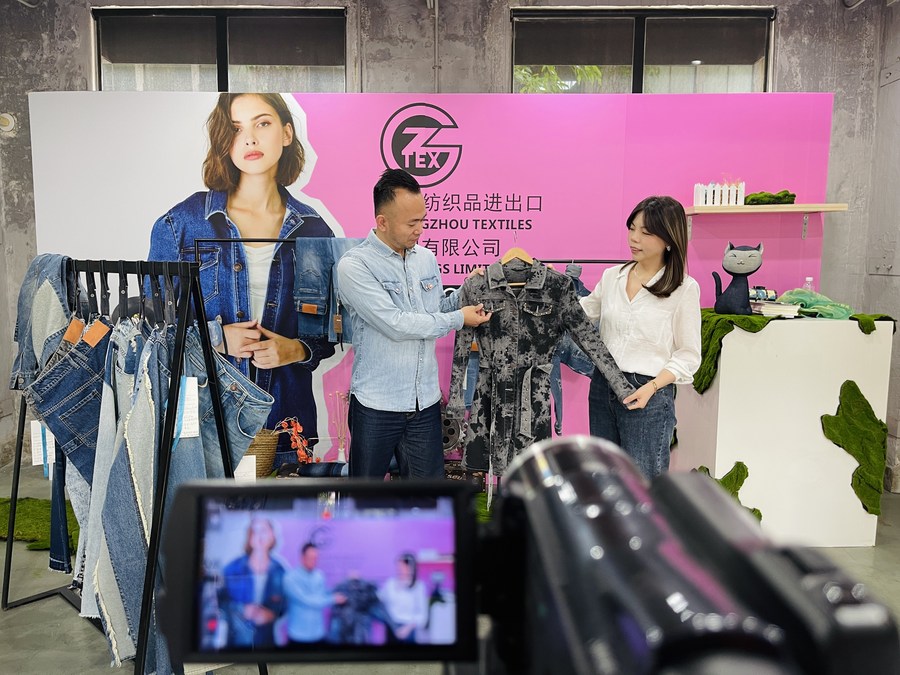 Textile and garment accessories processing and manufacturing businesses in an industrial base in Guangzhou, Guangdong province, will be moved northward to Guangdong's Qingyuan as a bid to enhance in-depth industrial cooperation between the two cities, according to local authorities.
After more than 30 years in development, the industrial base, near Sun Yat-sen University, has become one of the leading trade markets for textiles and garment accessories in the country, with an estimated annual trading volume exceeding 200 billion yuan ($28.65 billion), according to a local government source.
However, a lack of reasonable industrial planning remained a big problem at the base, said Huang Fuwei, deputy district head of Haizhu in Guangzhou.
The Kanglu area in Haizhu district, where the textile base is located, was also hit by the latest COVID-19 resurgences.
Operations of textile businesses within the area have yet to resume, following the lifting of closed-off management measures against the pandemic across the city, according to sources with the Textile Industrial Association of Sun Yat-sen University International Innovation Valley.
"The scale of textile and garment processing plants in the district is generally small, with development prospects being limited due to restrictions of urban space and other factors such as firefighting conditions," said Huang.
Huang said the Guangzhou base will develop into the headquarters for research and incubation in the near future, while Qingyuan will be a major area for textile and garment accessories processing and manufacturing.
"We will jointly build a modern textile industrial cluster, which is expected to be a demonstration site for industries being transferred from the prosperous Pearl River Delta region to other areas," said Huang during a recent industrial promotion meeting held in Guangzhou.
The first group of textile processing and manufacturing businesses will be encouraged to move to Qingyuan, after a series of preferential policies such as reducing and exempting fees for renting plants, providing dormitories and apartments free of charge and offering subsidies for the purchase of equipment are announced, Huang added.
Such businesses will be moved to a modern technology center in Qingyuan, about a one-hour drive north of Guangzhou, with a planned construction area of more than 666 hectares.
Designed by the China Textile Planning Institute of Construction, the center, inside a special economic cooperation zone between the two cities, will be built into an industrial cluster dominated by textiles and clothing, with fashion industries such as cosmetics, leather goods and bags as goods produced.
"Textile processing and manufacturing businesses from Guangzhou will have advantages in terms of industrial space and costs when they are transferred to Qingyuan," said Pan Haitao, director of the Qingyuan Bureau of Commerce.
The operating costs in land use, transportation, water and electricity are only 60-70 percent of those in the prosperous Pearl River Delta region, Pan said.