China-Arab summit presents new opportunities
By John Queripel | chinadaily.com.cn | Updated: 2022-12-10 09:04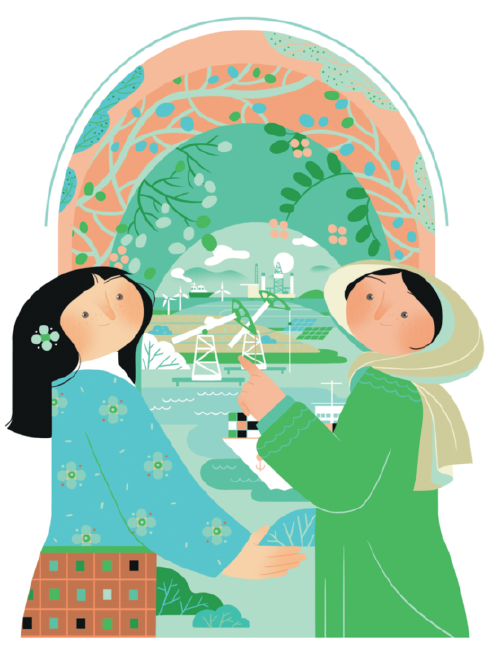 President Xi Jinping is currently undertaking a three-day visit to Saudi Arabia. It was the Chinese leader's third trip abroad since the COVID-19 pandemic began, his first to Saudi Arabia since 2016.
The visit followed an invitation from Saudi Arabia's King Salman, "to bolster historic ties and strategic partnership between the two countries," stated the official Saudi Press Agency.
China is already Saudi Arabia's largest trading partner buying roughly a quarter of Saudi Arabian oil exports. Increasingly this trade is conducted in a manner which by-passes the use of the US dollar as the medium of exchange.
Beyond energy, the leaders of the two countries are expected to discuss potential deals that could see Chinese firms become more deeply involved in mega-projects, central to the crown prince's vision of diversifying Saudi Arabia's economy away from oil.
Saudi Arabia is vying with the UAE to become a transport and logistics hub, particularly by developing sea ports to capitalize on the region's strategic position between Asia, Africa and Europe.
One major project, bound to be appealing for Chinese investment, is a futuristic $500bn 'cognitive' megacity known as NEOM.
Saudi Arabia has already expressed a desire to join the BRICS alliance, a grouping of nations presenting an alternative world order to current Western hegemony.
The warming of relations between China and Saudi Arabia comes at a time of a cooling of relations between the kingdom and its long time backer, the US.
The latest blow to that decades-old partnership came in October when the Saudi led OPEC+ oil bloc wishing to 'stabilize' the price of oil, agreed to cut production by two million barrels a day, a move of which the White House was highly critical.
Invitations have been extended to Arab leaders in the Middle East and North Africa for the Chinese-Arab gathering, with at least 14 heads of state expected to attend. The meeting is being chaired by Saudi King Salman and attended by Crown Prince Mohammed bin Salman.
The Chinese Foreign Ministry recently releasing a report on "China-Arab Cooperation in a New Era", laying out prospects and the way forward for building a community with a shared future of China and Arab states.
As part of Belt and Road Initiative, which has 20 Arab nation partners, Chinese firms are building ports and free trade zones in the region, including in Oman, Egypt, Saudi Arabia and Kuwait. Cooperation between China and Arab nations has also grown to include digital technology, renewable energy, tourism and aviation.
For the Arab nations, trade ties with China, represent an opportunity for the diversification of their economies away from oil, in a world turning to renewable energies. The huge sums they are spending to prepare for such presents a great opportunity for Chinese infrastructure expenditure and expertise.
In the meeting with Gulf Cooperation Council (Saudi Arabia, the UAE, Qatar, Bahrain, Kuwait and Oman), the hope is to finalize a free trade agreement, something now in negotiation since 2004.
These states providing markets for Chinese goods, construction contracts and investment opportunities in infrastructure, manufacturing and digital economies as part of the Belt and Road Initiative. Trade between China and the Gulf nations has doubled between 2010 and 2021.
Huawei has participated in building 5G networks in most Gulf states despite US concerns.
Chinese payments for energy imports are crucial in enabling these states to deliver on their diversification drive.
Growing China-Arab relations represent a win-win opportunity for both sides.
John Queripel is a Newcastle, Australia based author and historian and social commentator.
The opinions expressed here are those of the writer and do not necessarily represent the views of China Daily and China Daily website.
If you have a specific expertise, or would like to share your thought about our stories, then send us your writings at opinion@chinadaily.com.cn, and comment@chinadaily.com.cn.