Is the US nearing economic collapse?
By Gregory K. Tanaka | chinadaily.com.cn | Updated: 2022-12-23 09:07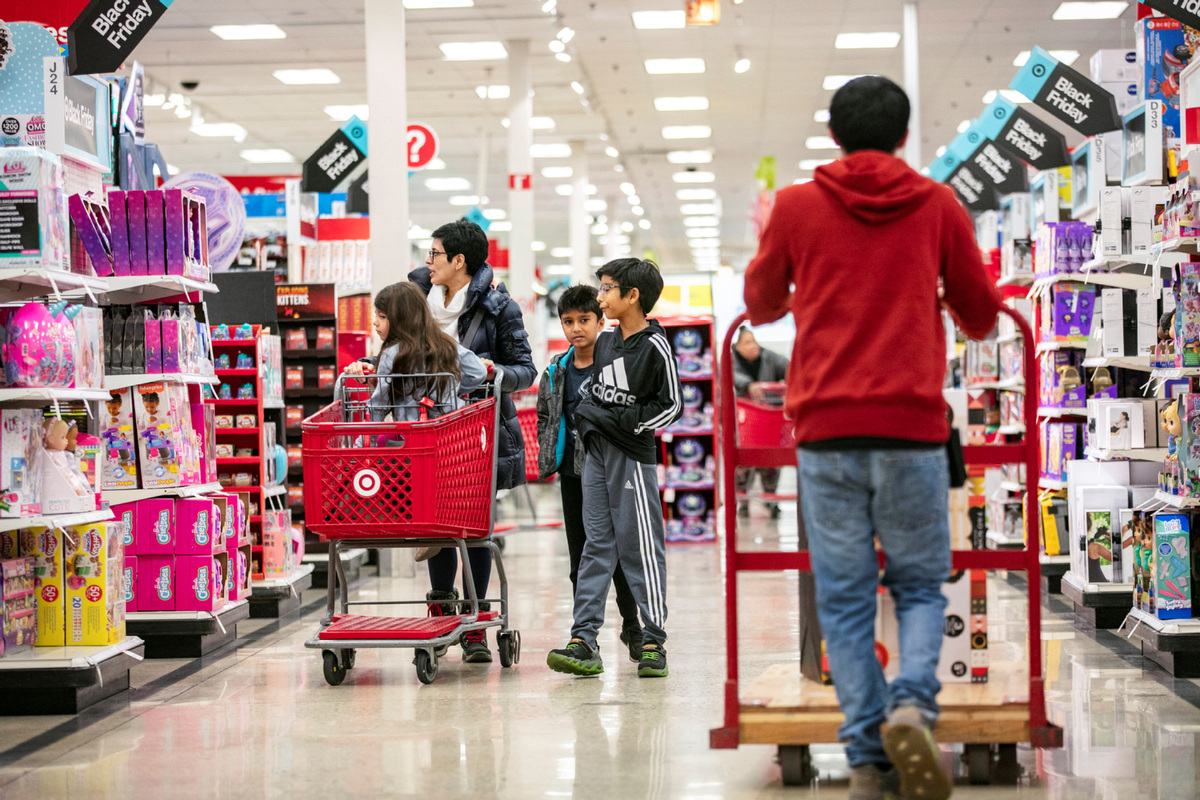 Economic reports are appearing that collectively raise a very large red flag about the state of the US economy. Could the US economy be entering the kind of monumental collapse that occurs just once a century?

By some accounts, it is simply too early to know whether the approaching downturn will be the kind of simple contraction that occurs every four years or is instead something far more serious. As noted by The Conference Board, "US consumer spending has continued to support GDP growth despite the dual headwinds of rising interest rates and high inflation" (14 December 2022).

At the same time, other reports have begun to appear that paint a very different picture of the overall economic performance of the US and these data points are hard to overlook.

Wage growth in the US dropped for 20 straight months: Taking place at a time of rising inflation, a long-standing and ongoing decline in worker wages is putting massive pressure on US households. The squeeze has apparently triggered a wave of crime that some are calling "jugging." As explained by commentator Michael Snyder, "From coast to coast, predators are patiently watching potential victims and strike those victims when they are juggling their car keys or cellphones" as they prepare to enter their cars (18 December 2022). This report is certainly not enough to indicate a serious moment of stress on US households. But there is more.

Altogether, $450 trillion in income was siphoned away from US workers between 1975 and 2018: Due largely to the effects of inflation, a massive and invisible decline in real wages was experienced by US workers in the form of forgone income that went unnoticed by most US families. The cumulative hit experienced by US households over this 44 year period has now reached the unimaginable level of $450 trillion. The upshot of this invisible creep is that many families have had to dip into savings or sell their homes just to cover the increasing cost of living. And worse, given their traditional work ethic, many US citizens are blaming themselves for not making ends meet.

The US Federal deficit grew by $249 billion in just one month: Andrew Duehren of the Wall Street Journal has reported that "The US federal deficit grew to by a record $249 billion last month" (12 December 2022). What this suggests is that the US government is fast losing its ability to function as a lender of last resort and as a result, may not be able to bail out its own citizens when a bailout is needed most. In addition, as the federal deficit widens in leaps and bounds, the US Treasury will have to pay much higher coupon rates in order to attract international investors and induce them to buy US Treasury bonds.

This increase in coupon rates will further worsen the effects of inflation already being registered by US households and promise that even higher interest rates will attach to future car loans and home purchase mortgages. This data point also confirms that the problem of rising interest rates appears to be accelerating.

US retail vegetable proces increased by a whopping 38% in the month of October alone: In a report filed by Elizabeth Elkin of Bloomberg (9 December 2022), water cuts by the government and storms were blamed for a nearly 40% rise in the retail price of vegetables placed on homeowners between October 1st and November 1st. This number is not small and presents further evidence that the pace of economic stress is accelerating and possibly bringing the US closer to the onset of complete economic collapse.

A quickly closing window: What can be done to address these developments? I recently issued a call for creation of a US Blue Ribbon Task Force to study the structural state of the US economy and make recommendations. But the accelerating pace of economic crisis presently being registered by US households, as demonstrated above, indicates we are fast approaching a time when it will be too late to convene such a task force. This characteristic of "acceleration" may be the ultimate signal that the US economy is nearing a breaking point.

Gregory K. Tanaka, formerly a law school dean and bank president, is the author of Systemic Collapse and Renewal: How Race and Capital Came to Destroy Meaning and Civility in America and Foreshadow the Coming Economic Depression (New York: Peter Lang Publishing).
The views don't necessarily reflect those of China Daily.
If you have a specific expertise, or would like to share your thought about our stories, then send us your writings at opinion@chinadaily.com.cn, and comment@chinadaily.com.cn.