Europe needs clear-eyed view of US moves
By LI YANG | CHINA DAILY | Updated: 2022-12-29 07:03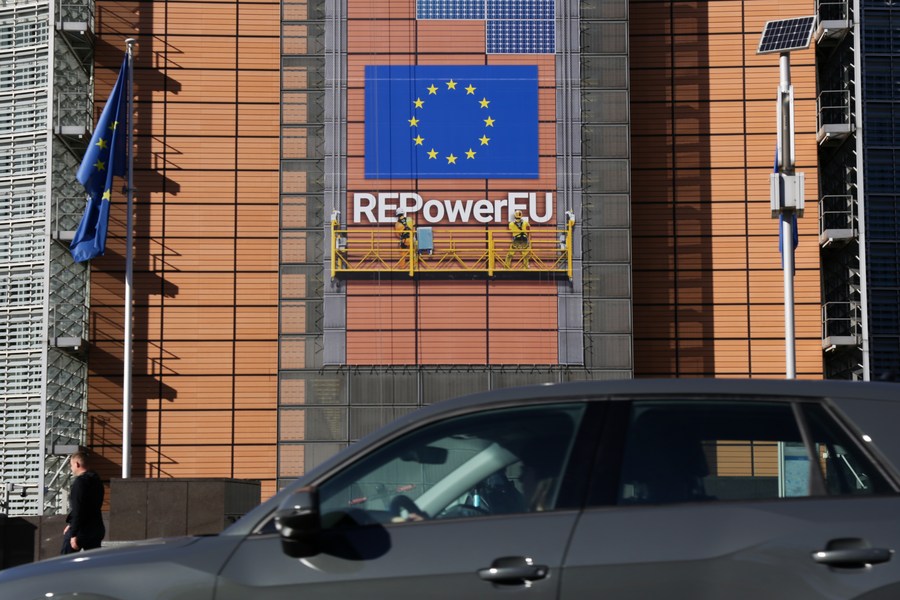 The natural gas price in Europe once hit nearly €350($372.58) per megawatt-hour since the Russia-Ukraine conflict broke out. However, from Dec 19 to 23, the benchmark price of natural gas futures in Europe fell sharply, down by 26.40 percent in a week. That means it has fallen back to the pre-conflict level.
An immediate consequence of the energy shortage in Europe as a result of the Russia-Ukraine conflict was a sharp rise in manufacturing costs, leading to a contraction in industrial output. The eurozone manufacturing purchasing managers' index has been below the expansion/contraction line for six months in a row since July. New orders have fallen for eight consecutive months in the eurozone's manufacturing sector as of this month, and for six months in its service sector. Germany, the Netherlands and Spain have all shown obvious signs of output contraction.
This creates a cycle: the energy crisis depresses economic output, which in turn depresses demand for natural gas.
European energy ministers agreed on Dec 19 to impose a price cap if prices in the European Union's main trading centers remained above €180 per megawatt-hour for three consecutive days, which has been another factor pushing down gas prices.
The agreement is stricter than the European Commission's original ceiling of €275 per megawatt-hour. The new ceiling of €180 gives the market no room to stir up gas futures prices.
Besides, the previous shortage of natural gas has prompted major European countries to expand their stock to prepare for an even worse situation. As a result, they once had nearly 94 percent of their gas stocks at full capacity, a historical high, and now about 83 percent of their natural gas stocks remain full.
Moreover, despite the cold winter in North America — nearly 250 million United States and Canadian people have felt the icy grip of a massive winter storm over the past holiday weekend — the temperature in Europe this winter is higher than average, and that has weakened many speculators' expectations for a sharp rise in nature gas prices in the future.
Contrary to their claims, European countries have still imported large amounts of natural gas through various means from Russia this year. In the January-November period, European LNG imports from Russia rose 40 percent from the same period in 2021, hitting 19.4 billion cubic meters, according to Russian data. That means Russia remains Europe's second-largest source of liquefied natural gas, with a market share of 16 percent, second only to the US.
Europe has fully realized that the US' Inflation Reduction Act threatens to hollow out European industry. Perhaps in the future, Europe may take advantage of its imports of more Russian gas and oil as a tool to answer the US' selfishness and hypocrisy.