Automated driving innovators shine in Silver State
By LIA ZHU in Las Vegas | China Daily | Updated: 2023-01-07 09:38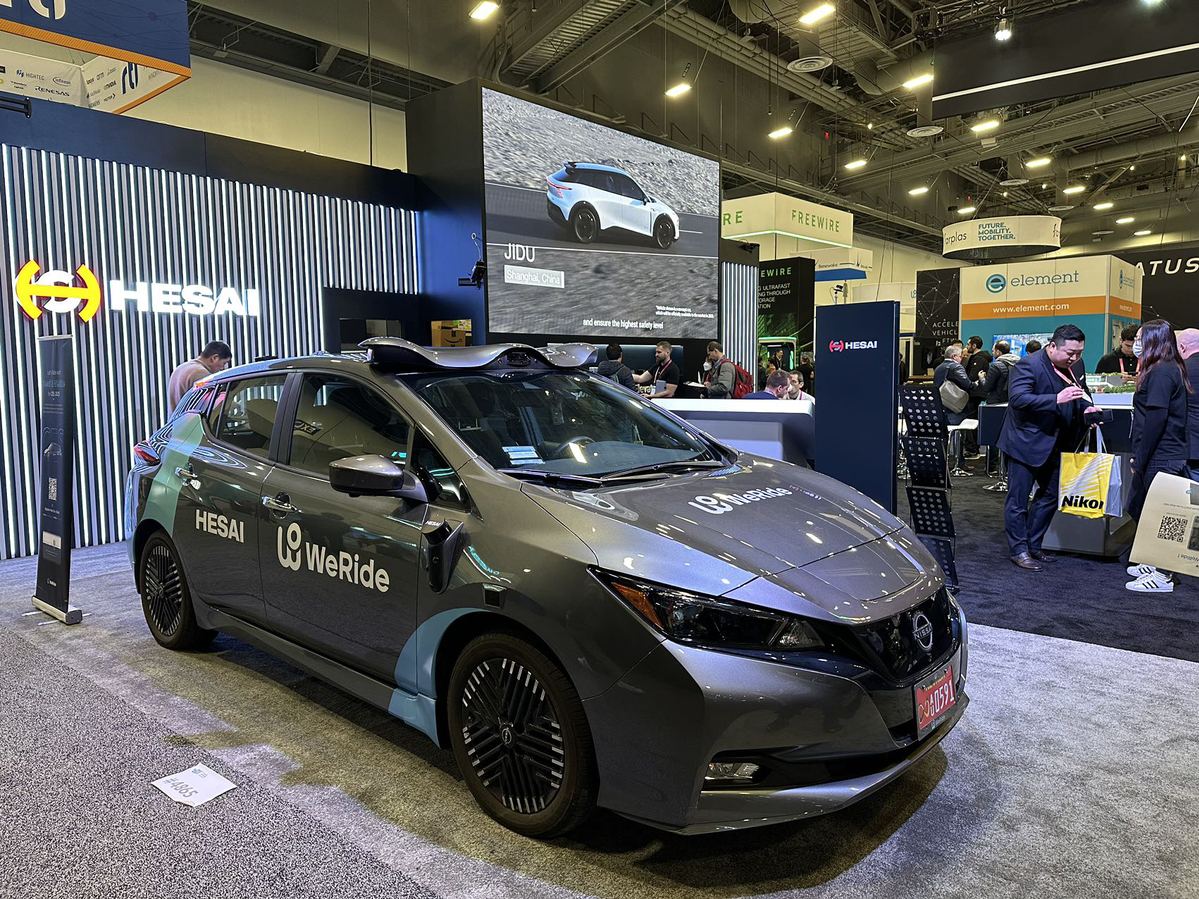 Fully autonomous cars may not be that far away as more vehicles capable of high levels of driving automation take to the roads thanks to advances in a key technology called LiDAR.
The technology promises to make driving safer and smarter, and mass production may start in the near future, according to Chinese companies showing off the technology at the CES in Las Vegas. The consumer technology show, which opened on Thursday, ends on Sunday.
LiDAR, which stands for light detection and ranging, is a sensor technology that detects objects and maps their distances so it can create a map of the environment around it.
Honda and BMW and some other automotive companies have announced the imminent availability of what they call a Level 3 option.
Among the different levels of autonomy, Level 3 means conditional automated driving with the human driver ready to take over once summoned.
Level 4 means high driving automation, and Level 5 is fully automated driving. LiDAR makes that possible, and Chinese LiDAR technologies dominate the global market.
Hesai, a major LiDAR company, debuted its latest fully solid-state LiDAR product, FT120, at the technology show in the Nevada city. To accommodate the challenges that autonomous vehicles face within their perception system, Hesai has developed the FT120 for near-range blind-spot coverage.
Designed as a blind-spot detection sensor for Advanced Driver Assistance Systems, the FT120 helps vehicles accurately identify small objects while turning, passing and parking, and improves overall driving safety in tough scenarios.
Compared with cameras, LiDAR provides better perception capabilities and therefore more safety to drivers, said Su Yu, Hesai's marketing director. "For instance, cameras are affected by light and do not work well at night, but LiDAR does depend on light."
Hesai says that, together with its long-range hybrid solid-state LiDAR AT128, the two sensors form a complete automotive grade LiDAR perception solution.
"We have received preorders of the FT120 with 1 million units from top automotive OEMs and will begin deliveries in the second half of 2023," Su told China Daily at CES.
Hesai and WeRide, an autonomous-driving technology company, showcased a Level 3 autonomous driving vehicle with WeRide's new sensor suite SS 5.1 at this year's CES.
The SS 5.1 is designed for Level 2 and Level 3 autonomous driving applications. Based on multiple sensor sets, the SS 5.1 provides a 360-degree field of view with a front detection range of up to 200 meters. This sensor suite also can be adapted to L4 autonomous driving.
WeRide has formed a strategic partnership with Bosch, the top Tier 1 vendor for automotive OEMs, to codevelop advanced Level 2 and Level 3 autonomous driving products, which are set to launch this year.
RoboSense, a Shenzhen-based LiDAR company, presented its E1 solid-state LiDAR for short range driving and the M Series for long range.