Ethiopia-Djibouti railway generating $47.4m income in past five months
Xinhua | Updated: 2023-01-10 10:50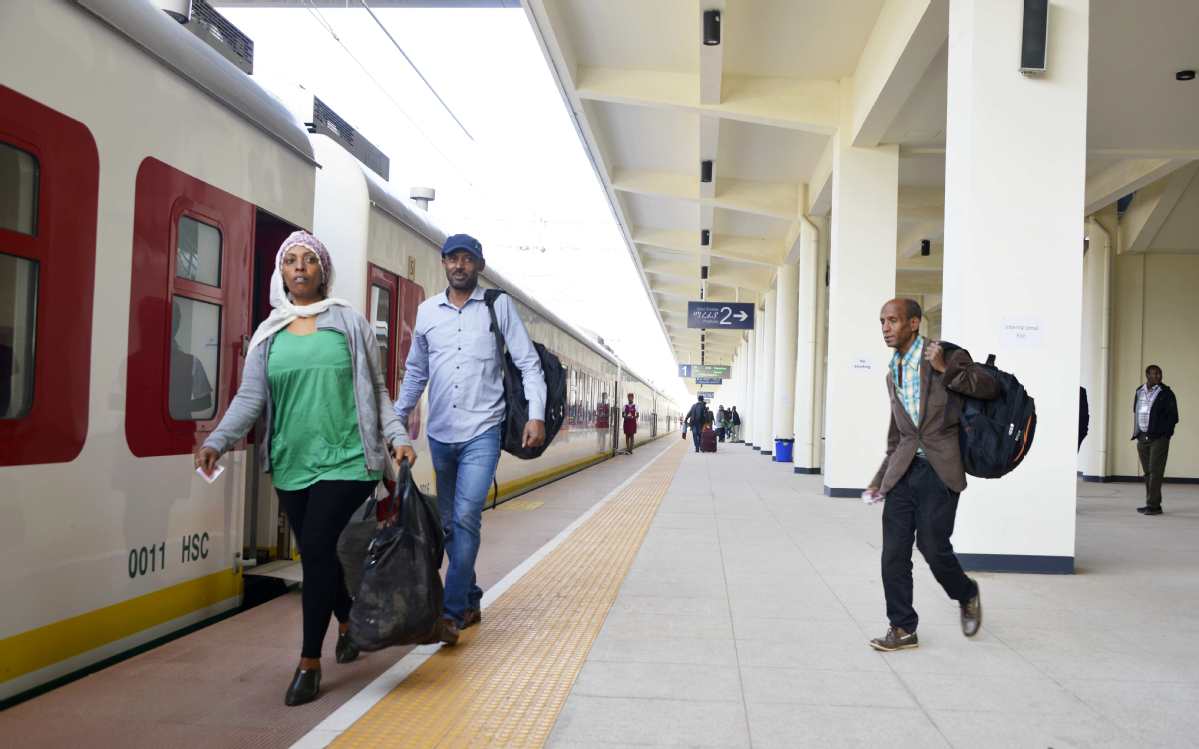 ADDIS ABABA -- The Ethiopia-Djibouti Railway Share Company (EDR) has disclosed an income of 2.5 billion Ethiopian birrs ($47.4 million) for the past five months.
Abdi Zenebe, the chief executive officer of the EDR, said the Chinese-built 752.7-km Ethiopia-Djibouti railway was able to transport more than 500,000 metric tons of cargo in the past five months, eventually generating 2.5 billion Ethiopian birrs in income, state-run Ethiopian News Agency (ENA) reported Monday.
The income was said to have about 600 million Ethiopian birr increase as compared to the same period of the previous Ethiopian fiscal year.
According to figures from the EDR, the railway's last five months' performance has augmented its contribution to the East African country's overall export and import trade from 11.2 percent to 15 percent.
Some of the major export and import commodities transported by the Ethiopia-Djibouti railway included fertilizers, edible oil, wheat, and vehicles, according to the EDR.
Zenebe said part of the railway's recent successes in its performance is due to its achievements in diversifying its services over the past years.
In August last year, the railway started vehicle shipment from ports in Djibouti to Addis Ababa, the Ethiopian capital.
Noting the huge movement of imported commodities from ports in Djibouti to central Ethiopia and exported items from Ethiopia to the rest of the world via ports in Djibouti, Zenebe said the first shipment of vehicles from Djibouti to Ethiopia signifies the EDR's commitment to diversify its transportation services.
The Ethiopia-Djibouti standard gauge railway, contracted by China Rail Engineering Corporation (CREC) and China Civil Engineering Construction Corporation (CCECC), is the first transboundary railway on the African continent.
As the Ethiopia-Djibouti electrified railway significantly improves the freight market, the EDR said they are enriching services of the railway toward realizing the two countries' ambition of building an industrial and economic belt driving the economic and social development of the two countries.