The smell of success
By Yang Feiyue and Zhang Yu | China Daily | Updated: 2023-01-12 08:47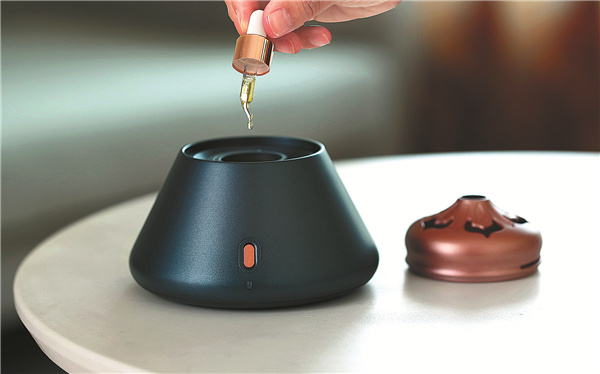 Incense producer has a burning desire to develop popular fragrances, report Yang Feiyue and Zhang Yu in Baoding, Hebei.
When Yang Jinqing takes out his bag of tools, people around him are usually in for a treat. As his fingers dance among the delicate tools, ranging from a mortar and pestle to a ruler and a special knife, that are neatly arranged on a long table, spices, wood powder and paste made out of various plants, such as elm barks, are mixed up and turned into incense of different shapes and sizes.
The man in his 70s executes every move with elegance at his home in Qingyuan district, Baoding of North China's Hebei province. As he lights up the incense, a waft of soothing fragrance follows in its wake and soon permeates the room. For decades, Yang has committed himself to the traditional incense craft in Qingyuan, which was named a national intangible cultural heritage by the State Council in June 2021.
The whole ritual can only be carried out manually. Traditional Chinese herbs, flowers, sandalwood, cypress and other natural spices are used for environment aromatization, sterilization and deodorization. "My ancestors were all involved in the incense industry," says Yang.
After the country's liberation in 1949, Yang's father was hired by a local production team as an incense processor and salesperson. Initially, Yang did not consider entering the industry, but was persuaded to pick up the necessary skills to earn an income for his family.