Work report: Violent crime drops in Tibet
By Daqiong and Palden Nyima in Lhasa | chinadaily.com.cn | Updated: 2023-01-16 19:31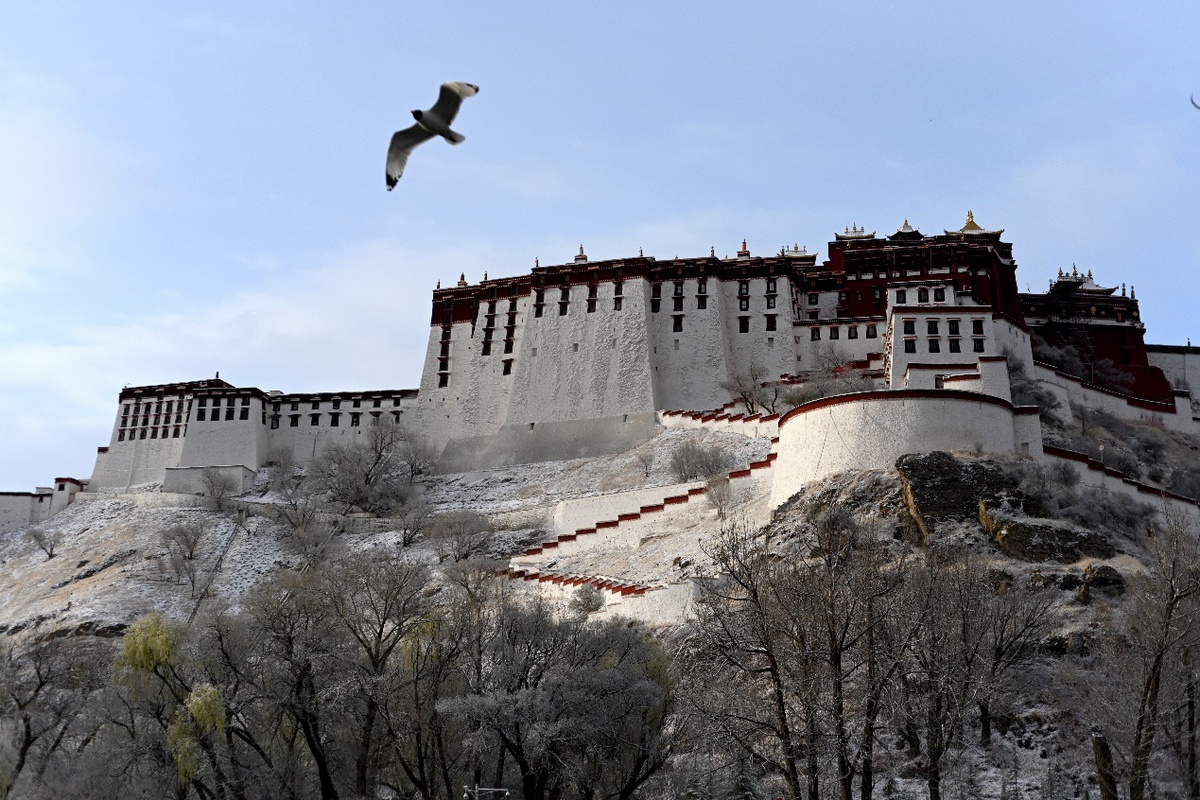 The number of serious violent crimes in the Tibet autonomous region has dropped sharply in the last five years, the regional People's Procuratorate said on Saturday.
"Tibet has cracked down on crimes endangering national security and seriously endangering people's lives and property. In the last five years, more than 6,400 criminals were arrested, with more than 12,900 people prosecuted," Xia Keqin, procurator-general, said in delivering the work report of the procuratorate to the ongoing first session of the 12th People's Congress of the region.
The number of arrests dropped by 7.5 percent, and the number of prosecutions increased by 54 percent from the previous five years, he said.
"Between 2018 and 2022, major changes have taken place in the legal structure. The number and types of crimes, including drunken driving and telecom fraud, have increased," he said.
Xia reviewed the work of the past five years, in which the region wrapped up 59,108 legal supervision cases. The region handled 13,875 criminal cases of all kinds in 2022, an increase of 0.45 percent year-on-year.
In the area of ecological protection, around 400 people involving in various crimes of destroying environmental resources were prosecuted during the period.
Additionally, with the region's fight against organized crime, a total of 241 people were prosecuted and more than 46 million yuan ($6.8 million) of wage arrears involving more than 3,300 migrant workers were redressed.