Developing a pattern of prosperity
By Xing Wen | CHINA DAILY | Updated: 2023-01-18 09:12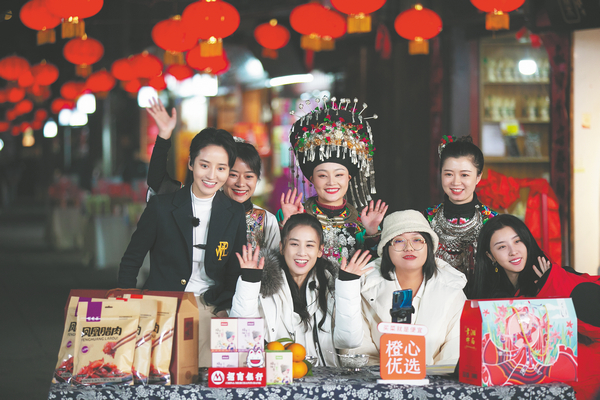 Five years ago, it was a faint sense of nostalgia that led young businesswoman Shi Jia to pay a visit to her hometown in Huayuan county, Xiangxi Tujia and Miao autonomous prefecture, in Central China's Hunan province.
It was a strong sense of responsibility that made her stay and commit to boosting the income of her fellow villagers, especially local women from the Miao ethnic group.
She runs a company in Huayuan county, a predominantly Miao area, to carry on the group's traditional craft of embroidery. More than 1,200 mainly middle-aged local women have been trained by the company and furnished with the pertinent handicraft skills for free. Nearly 500 of them later got a job with the company.
Born into a business family, Shi was gifted with a sharp entrepreneurial brain.
Supported by her parents, back in the university years, she started to run businesses in sectors as diverse as hydropower and architecture.