NGO teaches countryside children about the birds and the bees
By Xin Wen | China Daily | Updated: 2023-01-19 07:51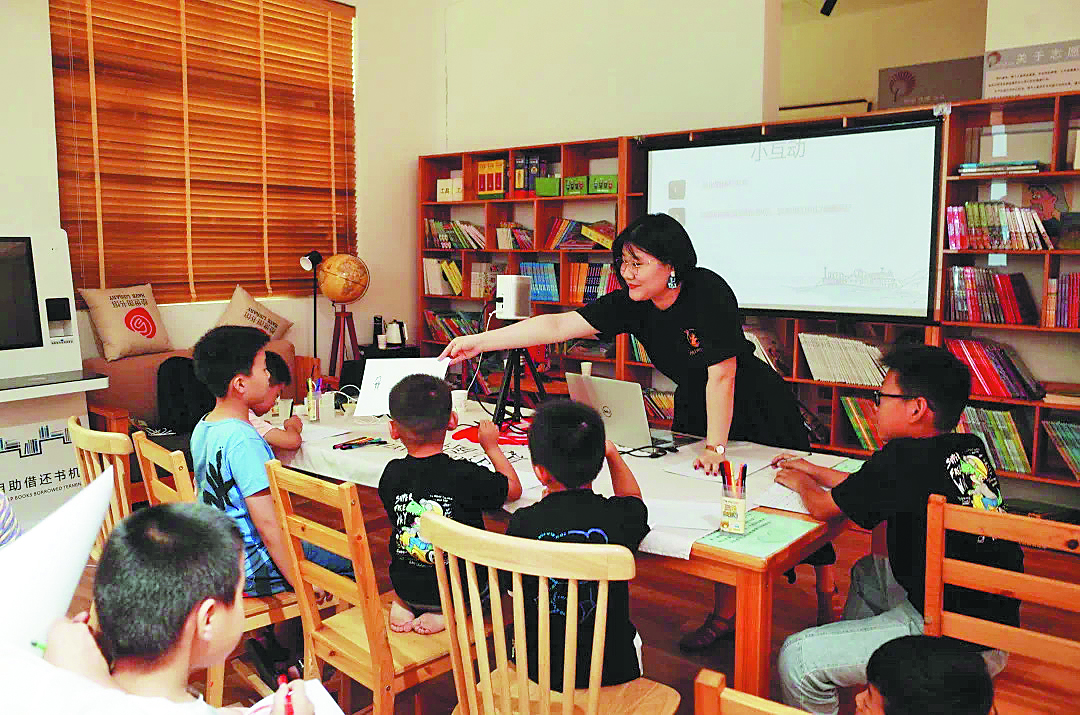 Volunteers have been making efforts to raise awareness of the facts of life among youngsters in isolated rural areas. Xin Wen reports.
The development of sex education in China, especially its popularization in rural areas, is still at an early stage. That's because sex is often a taboo subject in the countryside, which is reflected in the fact that few people are willing to receive formal education about it.
In 2016, during her sophomore year at the Ewha Womans University in Seoul, South Korea, Tao Yichen, started focusing on sex education for rural children and launched a nonprofit project on the subject.
In 2017 and 2018, the native of Lishui city, Zhejiang province, selected 41 volunteers (mostly university students) from 100 applicants. Then, in the summers of 2018 and 2019, she led 20 of them to her hometown in Jinyun county to provide free optional two-week sex education courses for local children.
The volunteers — 30 women and 11 men — compiled an e-book, The Childhood Patronus, to illustrate the differences between male and female bodies, along with information about puppy love and self-protection for children ages 6 to 12.
The lessons were easily digestible because the teachers used games and cartoons, and they also employed slang and other terms favored by youngsters.
Tao said rural primary students need to learn about physiological changes and also to cultivate appropriate values, such as understanding that it is not shameful to mention menstruation. "It's like a seed sown in their hearts. In this way, I hope we can help more children learn about themselves and understand the world," the 26-year-old said.
Statistics from the Ministry of Civil Affairs show that by the end of 2020, there were about 6.43 million "left-behind children" — whose parents had moved away in search of work — in China's rural areas.