China takes lead in IoT connections
By Sun Chi | chinadaily.com.cn | Updated: 2023-01-19 13:36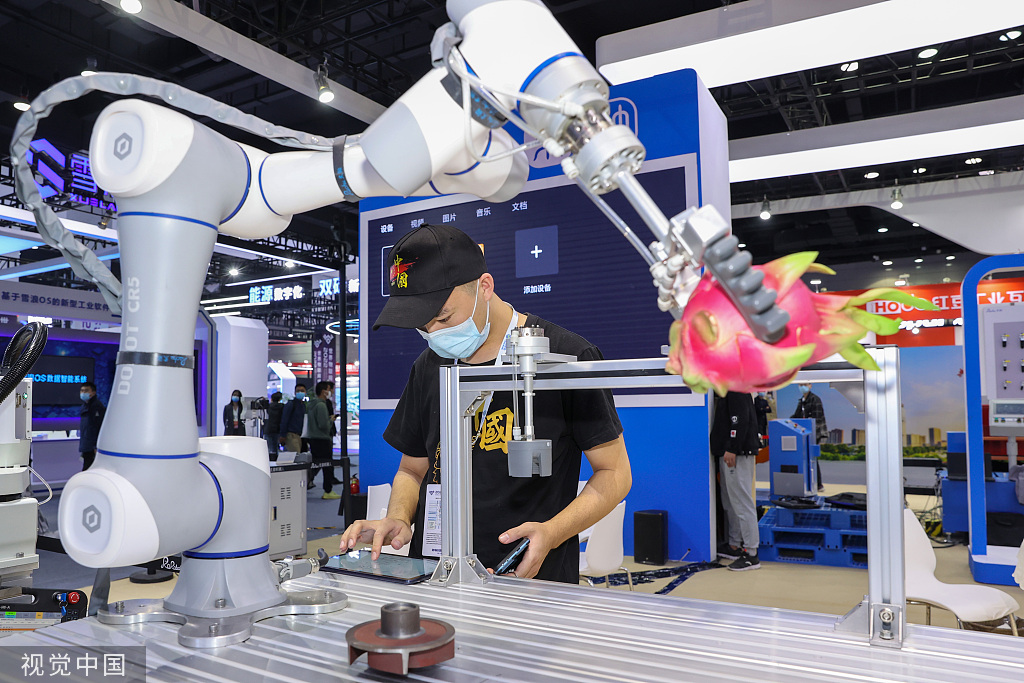 The connections of mobile internet of things in China was recorded at 1.84 billion in 2022, and so the country has become the first major economy in the world to realize "IoT connections exceed its mobile users", said Tian Yulong, chief engineer at the Ministry of Industry and Information Technology at a news conference on Wednesday, the National Business Daily reported.
China's mobile IoT connections account for 70 percent of the world's total and have covered the country's 45 major categories of national economy, Zhao Zhiguo, spokesman for the Ministry of Industry and Information Technology, said.
The "IoT connections exceeding mobile users" signifies that mobile network has developed into serving thousands of industries beyond merely serving people and information consumption as it was in the past, said Yu Xiaohui, director of the China Academy of Information and Communications Technology.
Yu added, "IoT connections exceeding mobile users" marks that China is taking the lead in global mobile IoT ecologic development. Both of connection scale and the rate in terms of "IoT connections exceeding mobile users" are far higher than those in major developed countries including the US, Japan, South Korea and Germany.
Since 2015, China has been a major innovative contributor in NB-IoT, LTE-Cat1 and 5G. Also, the shipment of chips, modules and terminal products for mobile IoT have taken the lead in the world, said Yu.
The development of the mobile Internet of Things provides stronger connectivity and larger scale for industrial digitization and digital governance, and making data greater value, Yu added.
As important infrastructures of IoT, 2.31 million 5G base stations have been established in China and boast a capability to connect over 500 million households with gigabit optical network, said Zhao Zhiguo.