Political competition tightens in post-Ardern era
By Qin Sheng | chinadaily.com.cn | Updated: 2023-01-19 15:57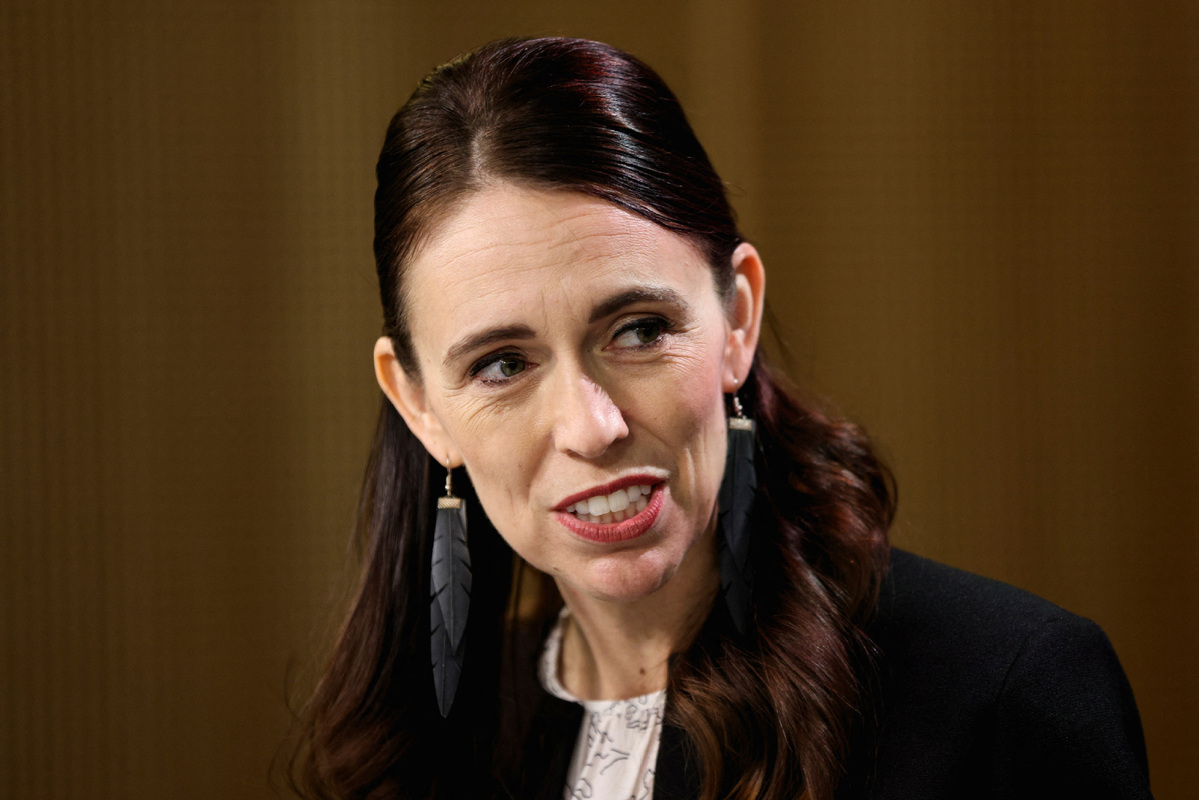 At the Labour Party's annual caucus meeting on Thursday, Jacinda Ardern said she is resigning as New Zealand prime minister and confirmed a national election in October. The announcement shocked everyone as she had not given any indications about stepping down before.
As reason for leaving, Ardern said she "no longer had enough in the tank" to do the job. Balancing career and family life could be a reason though. When she was elected prime minister in 2017 aged 37, she was the world's youngest female leader. In her term, New Zealand witnessed some of the most challenging times, including a terror attack on two mosques in Christchurch, the White Island volcanic eruption, the COVID-19 pandemic and the recent economic crisis. While Ardern showed the world how to lead with intellect and strength as head of government, six years of governance must have taken a huge toll, forcing the first-time mother and fiancée to choose a new path.
Ardern's sudden resignation creates an uncertain future for New Zealand's government. Deputy Prime Minister Grant Robertson, who also serves as finance minister, said in a statement he is not standing as the next Labour leader. That makes Education Minister Chris Hipkins and Housing Minister Megan Wood potential contenders, but there is huge uncertainty, making the 10 months leading to the October election very crucial.
Opposition National party leader Christopher Luxon had thrown down the gauntlet to Ardern recently, replacing Labour as the preferred party in opinion polls. Ardern's stepping down and the economic recession, therefore, throw up a huge challenge for the Labour Party.
In an election year, economic policy will be the focus of the Labour Party. New Zealand's inflation is at a near 30-year high with the costs of rent, food and petrol being stubbornly high. The new leader will have to be more efficient at tackling economic problems. Little change is expected in New Zealand's foreign policy, though, since Labour Party is still the ruling party.
Last month, China and New Zealand celebrated 50 years of diplomatic ties. Cooperation between the two countries has brought great benefits to the two peoples. As opportunities coexist with crises, China and New Zealand have the potential to build a prosperous future together.
The author is a research fellow at the Center for Australia, New Zealand and South Pacific Studies, Chinese Academy of Social Sciences. The views don't necessarily represent those of China Daily.