End of subsidies won't put brakes on 2023 EV sales as demand revved up
By LI FUSHENG | CHINA DAILY | Updated: 2023-01-20 07:30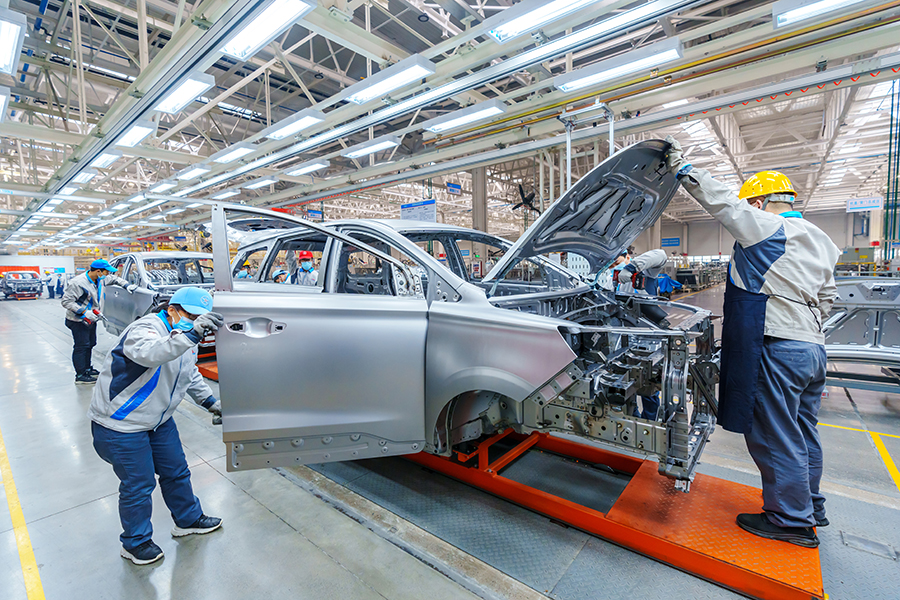 Sales of new energy vehicles in China may hit a speed bump in early 2023 following the withdrawal of yearslong subsidies, but the sector will maintain rapid growth for the whole year, said experts.
In the first half of January, automakers sold 187,000 NEVs at wholesale prices, which was up a meager 3 percent year-on-year, but marked a 38 percent slump from the same period last month, the China Passenger Car Association said on Thursday.
Car dealers' retail sales stood at 184,000 units during the same period, up 20 percent year-on-year but down 33 percent month-on-month.
Cui Dongshu, secretary-general of the association, said the weaker demand was primarily the result of car buyers' rush to place orders late last year to be eligible for the NEV subsidies, which were completely gone from Jan 1.
China initiated the subsidies in 2009 to foster the sector's growth. It started to phase out the financial stimuli from 2017 as the segment gradually learned to stand on its own.
Cui said other factors include price hikes following the withdrawal of the NEV subsidies and the earlier-than-usual Spring Festival holiday, which will begin on Sunday.
Over a dozen companies including BYD, Chery and Changan as well as Volkswagen's two joint ventures — FAW-Volkswagen and SAIC Volkswagen — raised prices of their electric models from the start of the year.
In a Dec 31 statement, BYD announced that it would hike prices of its models by between 2,000 yuan ($291) and 6,000 yuan from Jan 1, claiming the removal of the subsidies resulted in a rise in its manufacturing costs.
"Those changes have caused customers to adopt a wait-and-see attitude," said Cui.
But he expects the market to take a turn for the better starting from February. The CPCA estimates passenger NEV sales in China will reach 8.5 million units in 2023, up from 6.5 million units in 2022.
Zhang Yongwei, vice-president of China EV 100, an automotive think tank, is sanguine on the sector. He said car buyers in smaller cities are emerging as a new customer group, which is a sign of such vehicles' rising popularity.
In the first 11 months of last year, 54 percent of China's NEVs were sold in non-tier-one cities, and the figure is expected to rise further this year, said Zhang.
A growing number of available NEV models will help boost sales as well, he said. A survey by China EV 100 shows automakers will launch at least 100 NEV models this year in the country.
Paul Gong, an automotive analyst at UBS, said: "More people will be attracted to NEVs as they see more such vehicles on the road." He estimates their sales will reach 8.8 million units this year in China.