World needs China-US ties back on track in 2023
Xinhua | Updated: 2023-01-21 08:44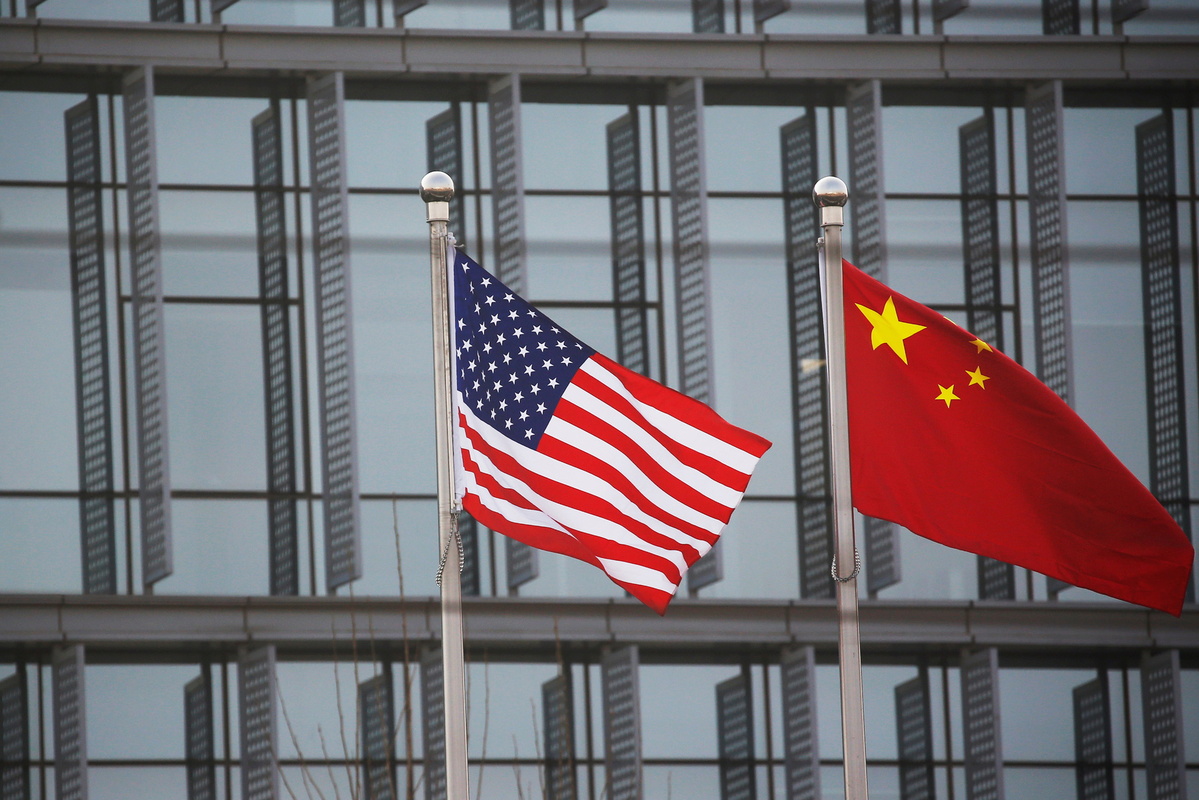 China's Foreign Ministry said this week that China welcomes US Secretary of State Antony Blinken's upcoming visit and is in communication with the US side on specific arrangements.
The China-US relationship, as one of the world's most important bilateral relations, influences the welfare of both countries and the whole world. Across the globe, there is a growing call against containing or decoupling from China, and for stable US-China ties.
The world is now at a crossroads. When viewing and handling China-US relations, both sides should see the bigger picture, and not just a zero-sum game. China's advancement or American's progress presents opportunities, rather than poses challenges, for each other.
Regrettably, such common sense has been abandoned in recent years by certain Washington politicians, who have been tirelessly making trouble or threatening to decouple from China, casting a cloud over bilateral ties.
In a report published last November, the Brookings Institution said the United States must forge a "durable, productive relationship" with China, adding that both sides share common interests in both bilateral and multilateral areas and that cooperation is needed.
Economic and trade cooperation is the bedrock of China-US relations. Bilateral economic and trade ties are built on mutual benefit, not zero-sum games. Decoupling from or breaking economic links with China, a major trading partner of America, will hurt others and America itself.
Decoupling isn't yet happening in any significant way, not by a long shot, and isn't likely to, Foreign Policy magazine said in an analysis. It quoted US business insiders as saying that the US-China economic relationship remains profound and is growing deeper in many sectors, and that a decoupling will undercut US global competitiveness.
Despite a lingering pandemic and an uncooperative Washington, China-US trade surged 20.2 percent year on year to 4.88 trillion yuan (719 billion US dollars) in 2021. In the first 11 months of 2022, bilateral trade value stood at 4.62 trillion yuan (681 billion dollars), up 4.8 percent year on year.
China boasts an irreplaceable industrial chain edge. The Chinese mainland remains US tech giant Apple's primary production base, where 150 out of its 190 disclosed suppliers have factories, according to its supplier list for fiscal year 2021 released last October.
Meanwhile, China remains a top market for US businesses, with 83 percent of member companies reporting that they are not considering relocating manufacturing or sourcing outside of China, according to the 2022 American Business in China White Paper, released by AmCham China last year. Chamber members believe that a "decoupling" is not in the economic interest of either side.
Over the past decades, economic globalization has led to the continuous expansion of industrial, value and supply chains, and the global flow of production factors, injecting strong impetus into the world economy as an irresistible trend.
The value of global trade hit a record high of 28.5 trillion dollars in 2021, an increase of 25 percent on 2020, and was projected to reach 32 trillion dollars in 2022, showed data from the United Nations Conference on Trade and Development.
However, the United States has been pushing unilaterally for cutting supplies and decoupling, which is doomed and will backfire.
It is wrong to presume that global welfare is a zero-sum game, and that China's ascent implies America's decline, Pinelopi Koujianou Goldberg, a former World Bank chief economist and professor at Yale University, wrote in a recent opinion piece, warning that an economic war on China is in no one's interest.
The United States and China are the world's two largest economies, whose sheer economic sizes determine that sound China-US economic and trade ties are of paramount significance to both themselves and the world.
In recent years, however, the United States has coerced its allies into containing and "decoupling" from China. Such an attempt to maintain global economic dominance at the expense of allies has proved unpopular.
During his official visit to China in November 2022, German Chancellor Olaf Scholz said that China is an important trading partner for Germany and for Europe as a whole, and that Germany firmly opposes decoupling and stands ready for closer trade and economic cooperation with China.
Likewise, Europe as a whole would not want to choose between the United States and China, as an opinion piece in The Diplomat magazine said recently. "The US coercive diplomacy comes at a cost: It threatens to inject friction and erode trust in the transatlantic relationship," it said.
In an opinion piece published in the Financial Times earlier this month, British foreign affairs columnist Gideon Rachman advised the West to ditch its goal of curbing China's growth. "China is a huge part of the world economy. If you will China to go into recession, you are quite close to wanting the world to also slide into recession," he wrote.
Simply siding with the United States is not a viable alternative, if only because the lavish US subsidies will attract investment and capital from Europe, German-language news daily Neues Deutschland said in a recent analysis, referring to the Inflation Reduction Act package as another product of "America First," which tramples on European interests and the rules of the World Trade Organization.
Japanese businesses trading with China are also concerned that Tokyo may be drawn deeper into the growing economic rivalry between Washington and Beijing, urging the government to "understand that we do not want to be exposed to country risk in China." Experts believed that Japan and China should improve bilateral communication on a range of issues such as supply chain resilience, and non-traditional threats to security and climate change.
Some emerging economies and developing countries also detest the US practice of engaging in a great power competition and forcing others to take sides.
A recent article by the South China Morning Post said that "the fate of ASEAN members is largely tethered to the trajectory of US-China relations in the 21st century," and that economically, Southeast Asian states prefer Washington and Beijing "to cooperate, rather than engage in zero-sum rivalry."
The United States and China stand to gain from cooperation and lose from confrontation. The world is big enough for the two countries to develop individually and collectively.
The world shares the common aspiration for a sound China-US relationship and a means for getting along that is conducive to lasting global peace and prosperity.