Australian inflation hits 30-year high
Xinhua | Updated: 2023-01-25 13:55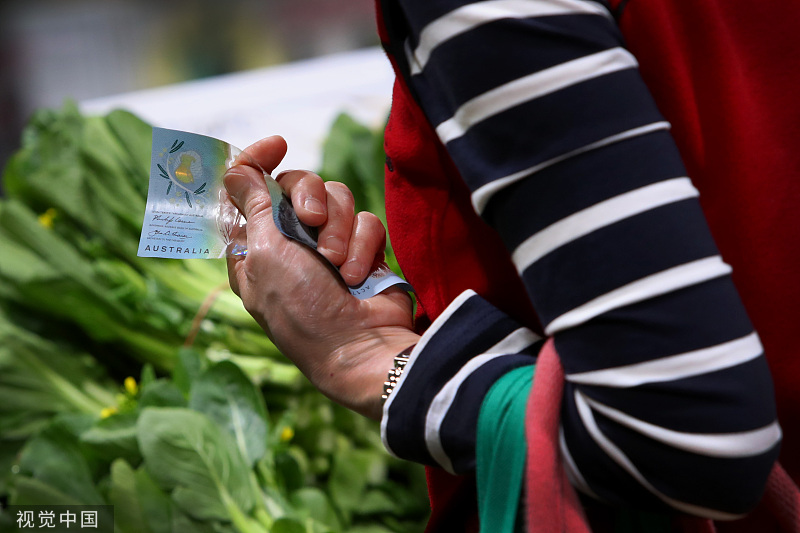 CANBERRA -- Australia has recorded its biggest annual inflation rise in more than 30 years.
The Australian Bureau of Statistics (ABS) on Wednesday updated the consumer price index (CPI) for the final quarter of 2022, revealing prices rose by an average of 1.9 percent between September and December and by 7.8 percent over 12 months.
It has marked the highest annual CPI increase since 1990.
Responding to the figures, Treasurer Jim Chalmers said inflation was historically high.
The Treasury and Reserve Bank of Australia (RBA) had forecast inflation would peak in the December quarter but Chalmers said nobody could be certain until the numbers for the first quarter of 2023 are released.
"This is very high inflation by historical standards. There's no use pretending otherwise. It's unacceptably high," he told reporters.
"Inflation was the defining challenge in our economy in 2022, and it will be a defining challenge in our economy in 2023 as well.
"We are optimistic about the future of our economy and the future of our country. But we are realistic about the extreme price pressures that Australians are facing right now."
The price of domestic holiday travel and accommodation rose by 13.3 percent between September and December and the cost of international travel by 7.6 percent.
In the year to December, housing costs increased 10.7 percent while the average price of food grew 9.2 percent.
"The annual increase for the CPI is the highest since 1990. Annual inflation for goods such as new dwellings and automotive fuel steadied this quarter, however we saw an uptick in inflation for services such as holidays and restaurant meals," Michelle Marquardt, ABS head of prices statistics, said in the media release.