Movie offers glimpse of robotics plans
By MA SI | CHINA DAILY | Updated: 2023-01-27 07:24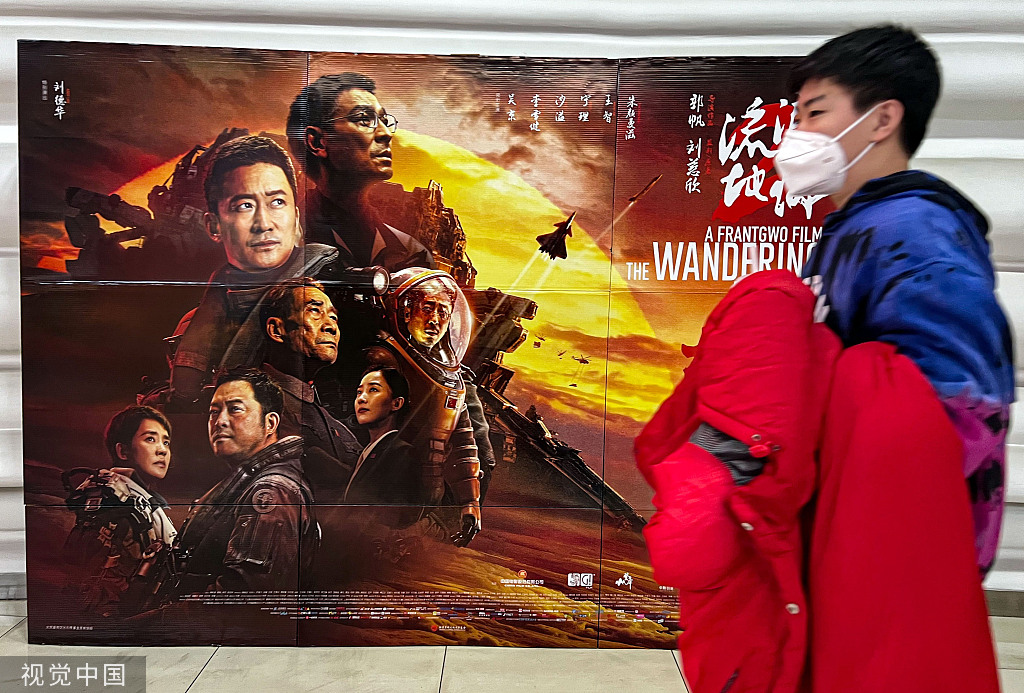 As Wandering Earth II, the sequel to China's most successful sci-fi epic, is well received in cinemas, the seemingly omnipotent industrial robots, a recurring presence in the film, offer a glimpse into the country's plan to be a global innovation hub for robotics.
The automatic mobile robots that appear in the film, for instance, are being increasingly used in the real world to facilitate industrial production. Youibot, a startup based in Shenzhen, Guangdong province, provided such robots and technical support for the film.
Meanwhile, the patrolling robots seen in the movie also undertake important tasks in reality. At offshore oil-drilling platforms, offshore wind-power stations and open-pit coal mines, the robots are used to operate and maintain equipment, according to Youibot.
Such uses of robots are part of China's broader push to cope with a graying population and leverage cutting-edge technologies to advance industrial upgrades.
The country will enhance its efforts to promote the use of robots in 10 sectors such as manufacturing, agriculture, construction, energy, and logistics, according to a plan jointly issued earlier this month by the Ministry of Industry and Information Technology and 16 other government departments.
China will strive to double its manufacturing robot density by 2025 compared with that of 2020, the plan said.
The manufacturing robot density, a metric used to measure a country's level of automation, reached 246 units per 10,000 people in China in 2020. The number hit 322 in 2021, surpassing the United States for the first time and ranking fifth globally, according to a report released by the International Federation of Robotics.
China is by far the fastest-growing robot market in the world, with the highest number of annual installations, and it has had the largest operational stock of robots each year since 2016, according to the IFR.
"Robot density is a key indicator of automation adoption in the manufacturing industry around the world," said Marina Bill, president of the IFR.
China's rapid growth shows the power of its investment so far, but it still has much greater potential in terms of automation, Bill said.
The report to the 20th National Congress of the Communist Party of China said innovation will remain at the heart of China's modernization drive, and the country will accelerate the implementation of its innovation-driven development strategy to achieve greater self-reliance and strength in science and technology.
As one of China's strategic emerging industries, the robotics sector has made remarkable achievements in recent years. According to the Chinese Institute of Electronics, the country's robotics market is estimated to reach $17.4 billion in 2022, with a five-year average annual growth rate of 22 percent. In 2024, the number is expected to hit $25.1 billion.
Song Xiaogang, executive director and secretary-general of the China Robot Industry Alliance, said robots are important carriers of emerging technologies. As key equipment for modern industries, robots can drive an industry's digital development and upgrades of intelligent systems.
Deng Xiaobai, co-founder and CEO of Dorabot, a Chinese AI-powered robotic solutions provider for logistics and other industries, said he is optimistic about the prospects for future development.
Thanks to technologies such as 5G and artificial intelligence, robots can play a bigger role in boosting efficiency, Deng said.