New Year's concert raises funds for young blind pianist
By RENA LI in Toronto | chinadaily.com.cn | Updated: 2023-01-27 10:36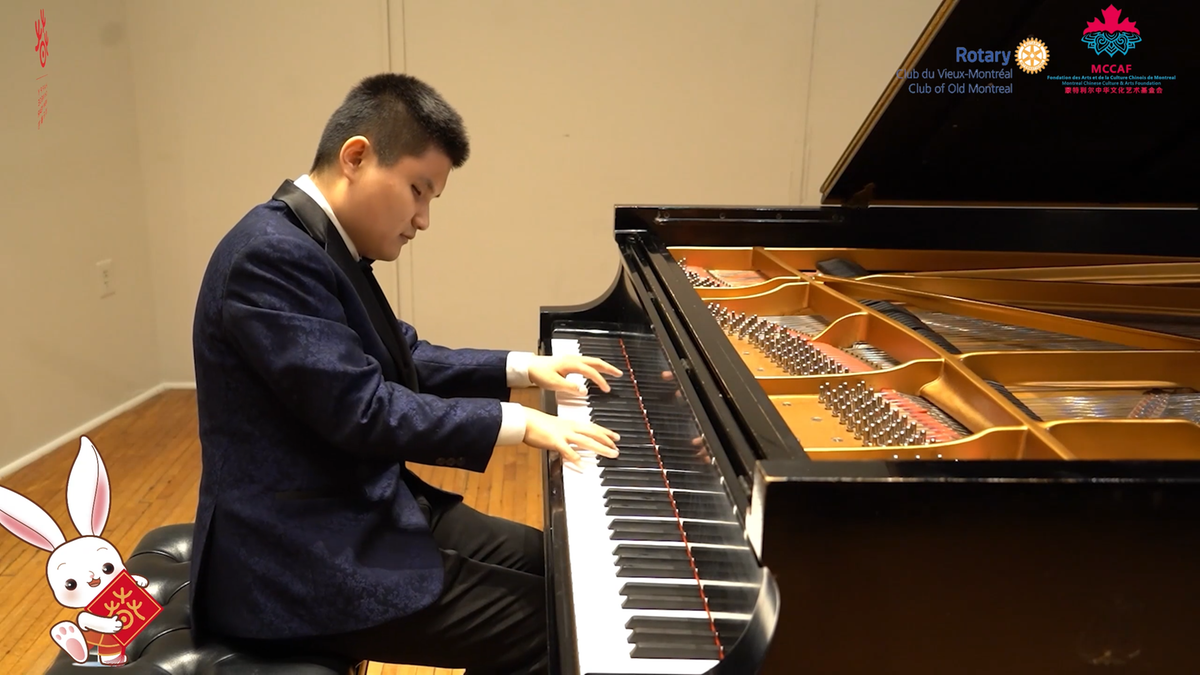 "Imagine how much hard work he had in practicing, playing in the darkness through all the years. Liu has set up a very good example of handicapping in body but firming in spirit. He never stopped seeking his dream of music despite all the hardship he has gone through in the past 21 years," Huang said.
Liu was born in 2001 in Chifeng, in the Inner Mongolia autonomous region in North China. Despite permanently losing his vision soon after birth, Liu started playing songs on the keyboard at age 4.
Liu's musical talents and versatility thrived with the inspiration of the world-famous Chinese classical pianist Lang Lang. For decades, Liu has been taught by many Chinese piano teachers, followed by professors from the China Central Conservatory of Music.
In recent years, Liu has been getting careful tutelage from Jerome Lowenthal, a well-known piano educator at the Juilliard School. Liu has been enrolled in the Peabody Institute of Johns Hopkins University since September, under the direction of Alexander Shtarkman, a professor and chair of the piano department.
Liu has held many piano recitals and performed at various demotic and international music venues.
In 2016, he was invited to perform Mozart's Concerto with the Vienna Haydn Symphony Orchestra at Vienna City Hall in Austria. While there, he received the Tara Award at the Life Goes On charity gala, becoming the youngest winner in the history of the award, which is given to outstanding achievers who overcome daunting obstacles in life.
Over the years, Liu has received organizational and personal financial donations from both China and US.
Meanwhile, he has a great mother who helped him throughout his musical pursuits and never gave up hope for him.
"My mother has given her deepest love and help to me," Liu told the audience. "I also got so much kind help from all kinds of organizations and people. The love and generosity I received is like the flame in the winter that can light up my future path by seeking dreams in the darkness."
renali@chinadailyusa.com