Development must be priority in UN peacebuilding: Chinese envoy
Xinhua | Updated: 2023-01-27 14:52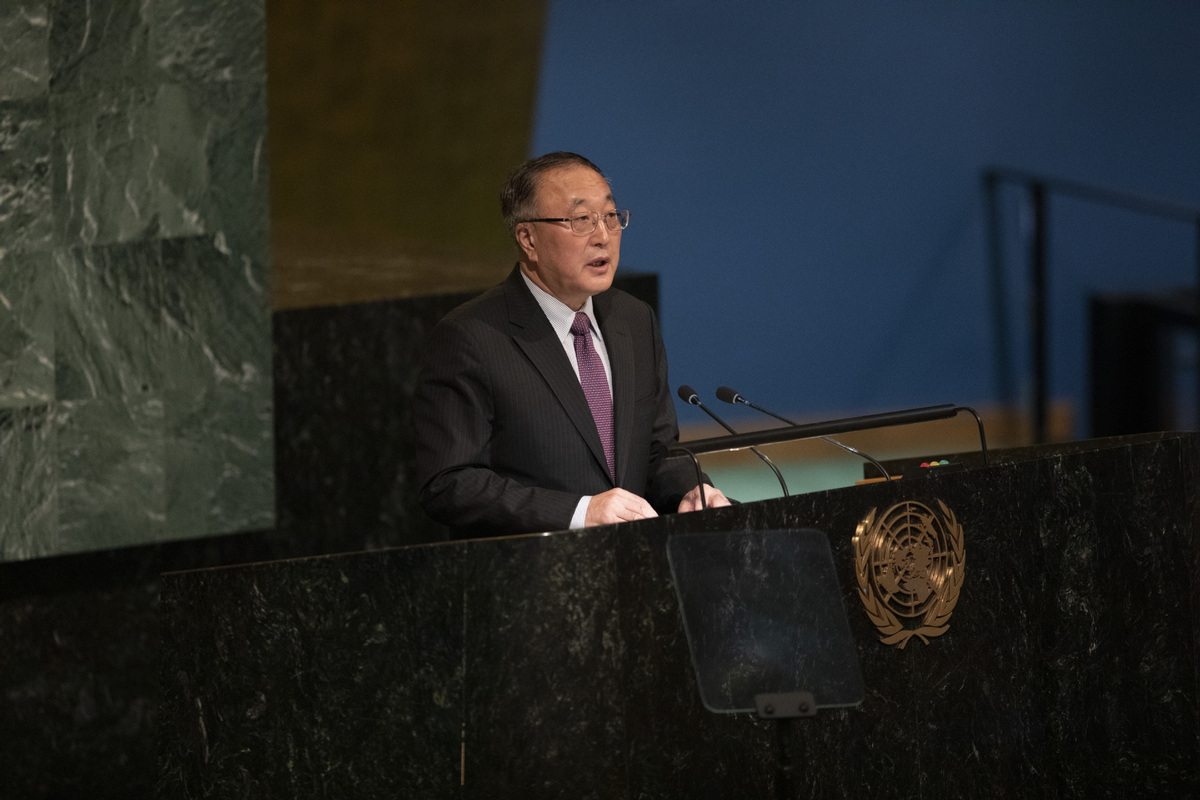 UNITED NATIONS -- Development must be a priority in UN peacebuilding, whose importance is becoming more pronounced under the current circumstances, said China's permanent representative to the United Nations on Thursday.
Peacebuilding is an important part of the efforts to realize lasting peace and development must be a priority in it, Zhang Jun told an open debate of the Security Council on investment in people to enhance resilience against complex challenges.
"Indeed, for many developing countries, development is the ultimate solution to their myriad challenges. The lack of development is an important root cause of many long-lasting, unresolved hot-spot issues on the agenda of the Security Council," he said.
Development must be prioritized in peacebuilding and resources be mobilized in favor of poverty elimination, people's livelihoods, education, and public health, among others. Developed countries should honor their commitments regarding official development assistance and climate financing. International financial institutions should fulfill their due responsibilities and be deeply involved in peacebuilding so as to form synergy, he said.
Zhang called for a people-centered approach to peacebuilding.
UN peacekeeping and peacebuilding should remain committed to the original vision of the UN Charter, uphold a people-centered philosophy, and strive to safeguard people's interests, advance their well-being, and support their pursuit of a better life, he said.
UN peacebuilding should fully support the sovereignty and leadership of the countries concerned and support their exploration of development paths suited to their national conditions. In particular, UN peacebuilding should create enabling conditions and a favorable international environment for those countries' development, he added.
Zhang stressed the importance of capacity-building.
Post-conflict countries have a lot on their plates. Outside blood transfusion alone is not viable. There is a need to move from blood transfusion to blood generation. Therefore, strengthening capacity-building across the board is an imperative, he said.
There is also a need to promote inclusiveness and unity. Post-conflict countries have an important task to ensure people of all walks of life participate equally in state governance and make people the true masters of their own country, said Zhang.
While respecting diversity and inclusiveness, all parties of many developing countries with internal conflicts must overcome communal and partisan differences to jointly maintain lasting peace and security. External forces should play a constructive role and refrain from recklessly interfering in the internal affairs of other countries. Pitting one faction against another will only aggravate division and confrontation, making the situation even more complicated and turbulent, he said.
China will continue to support peacebuilding efforts with concrete actions to help realize lasting peace, said Zhang.