China condemns gun violence in California
By CHEN YINGQUN | China Daily | Updated: 2023-01-28 07:18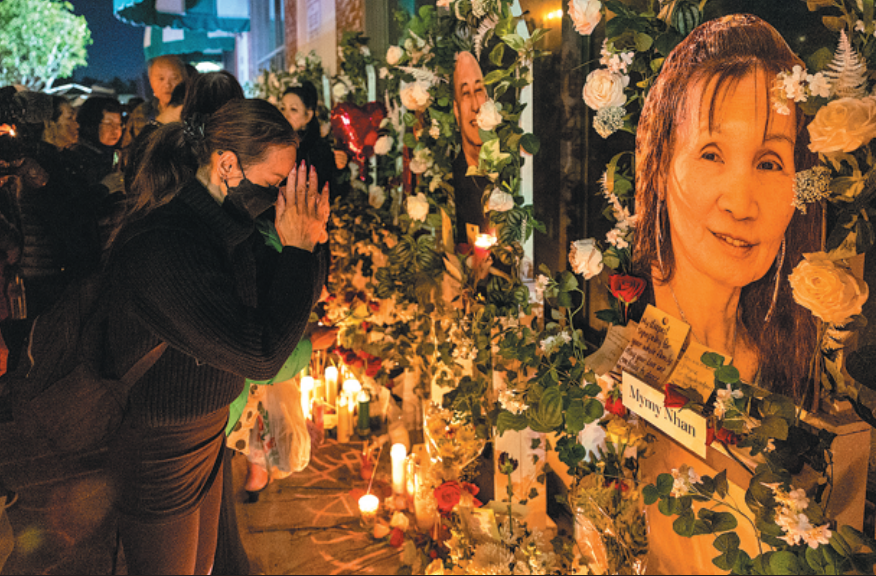 A spokesperson for China's consulate-general in San Francisco has strongly condemned the recent gun violence that killed five Chinese citizens in Half Moon Bay, south of San Francisco.
The spokesperson said in a statement on Thursday that the consulate-general was "deeply shocked and saddened" about the shooting that killed seven people on Monday afternoon at two mushroom farms where they worked in Half Moon Bay. Five of the victims have been identified as Chinese citizens.
"We strongly condemn this gun violence and express our deep condolences to the victims and sincere sympathy to the injured and the bereaved families," the spokesperson said. The spokesperson said that the consulate-general is in communication with local authorities and following up on the progress of the investigation.
"In the meantime, we have been in contact with most of the families of the victims and will do our best to provide consular assistance," the spokesperson said.
Zhao Chunli, a 66-year-old farmworker, was arrested hours after the shooting. Authorities said that he shot five co-workers, killing four, at a mushroom farm in Half Moon Bay, and then drove to a nearby farm where he used to work and killed three more people.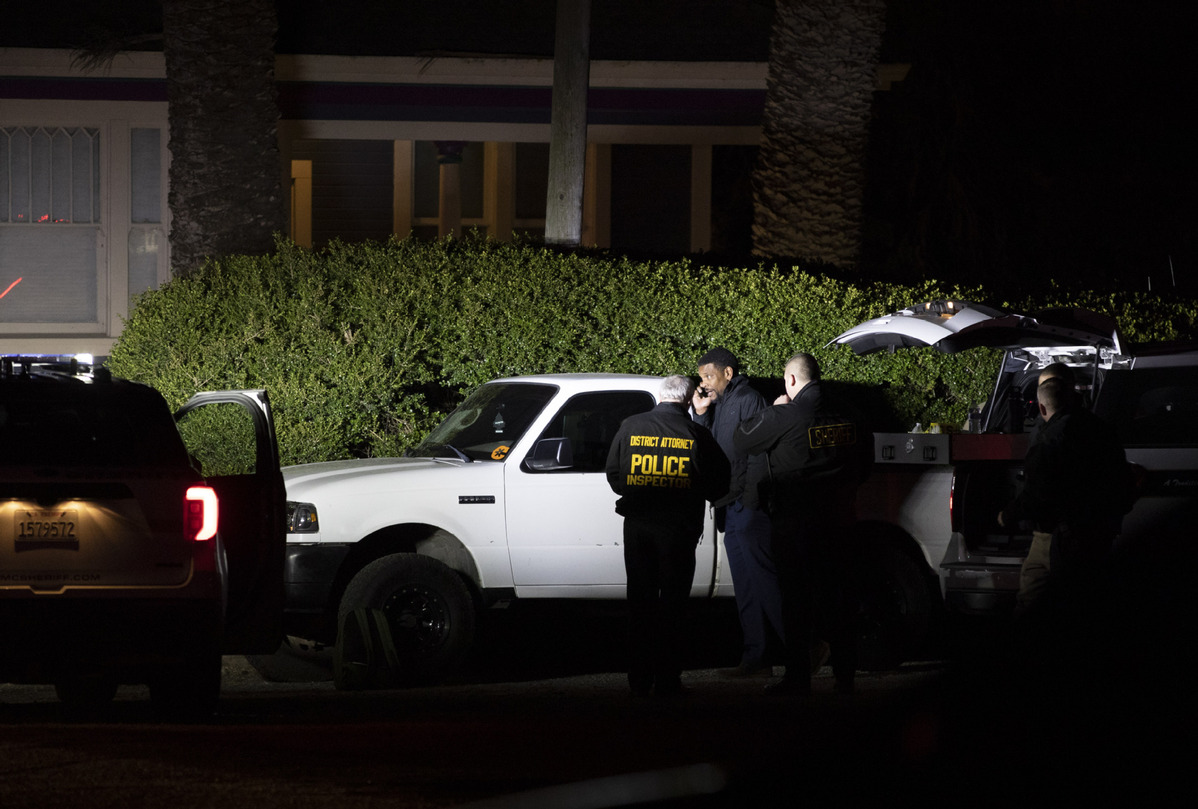 NBC Bay Area journalist Janelle Wang reported on Thursday that Zhao said he was guilty and he believed he was suffering from mental illness. He said his complaints of being bullied and working long hours were ignored.
Zhao faces arraignment on Feb 16 in San Mateo County Superior Court on seven counts of murder and one charge of attempted murder. He could face the death penalty if convicted.
The shooting happened as police were continuing their investigations into another shooting, at a dance studio on Saturday in Monterey Park, southern California. The 72-year-old assailant, Huu Can Tran, killed 11 people and hurt nine others at the studio.
The two shootings have dealt a blow to California, which has some of the United States' toughest laws on firearms and the lowest rates of gun deaths.
US President Joe Biden on Thursday honored the 18 people killed in the two California mass shootings, saying "we have to be there" with the communities that have been forever scarred by gun violence.
Agencies contributed to this story.
chenyingqun@chinadaily.com.cn