China puts 2,000 km high-speed railways into service in 2022
Xinhua | Updated: 2023-01-29 17:23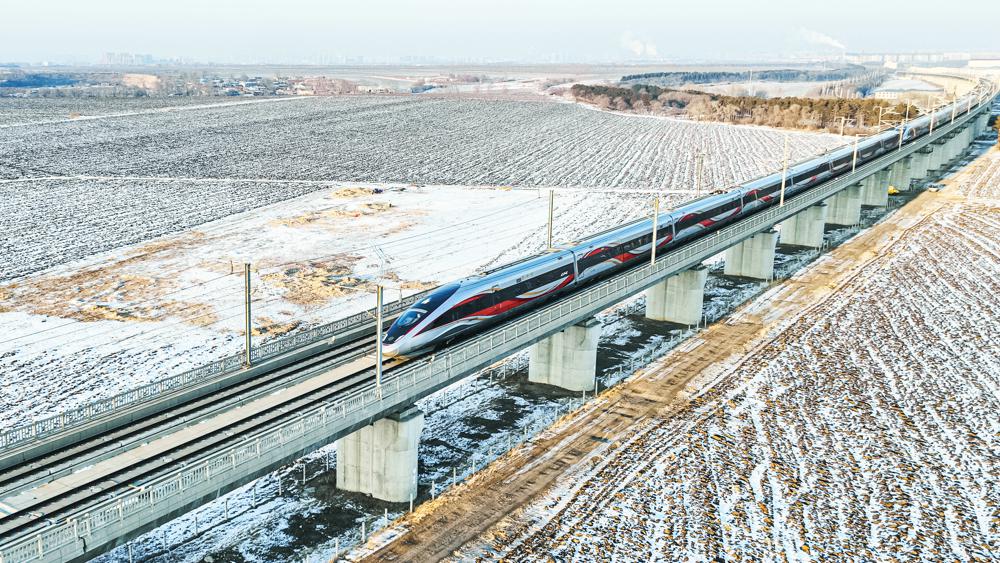 BEIJING -- A total of 4,100 kilometers of new railway lines were put into operation across China in 2022, including 2,082 km of high-speed tracks, data from the China State Railway Group Co., Ltd. showed.
As of the end of last year, China's railways in service had stretched to a total length of 155,000 km, within which the operating length of the high-speed network had reached 42,000 km, according to the group.
Fixed-asset investment in China's railways reached 710.9 billion yuan (about $105 billion) in 2022, promoting a batch of major projects in the field of rail infrastructure construction.
In 2023, China plans to launch new rail lines of more than 3,000 km, including 2,500 km for high-speed trains, said the group.
The country has built the world's largest high-speed railway network to address people's growing demand for convenient and comfortable travel.