Four standouts from the past 12 months
By CAO YIN | China Daily | Updated: 2023-01-30 07:06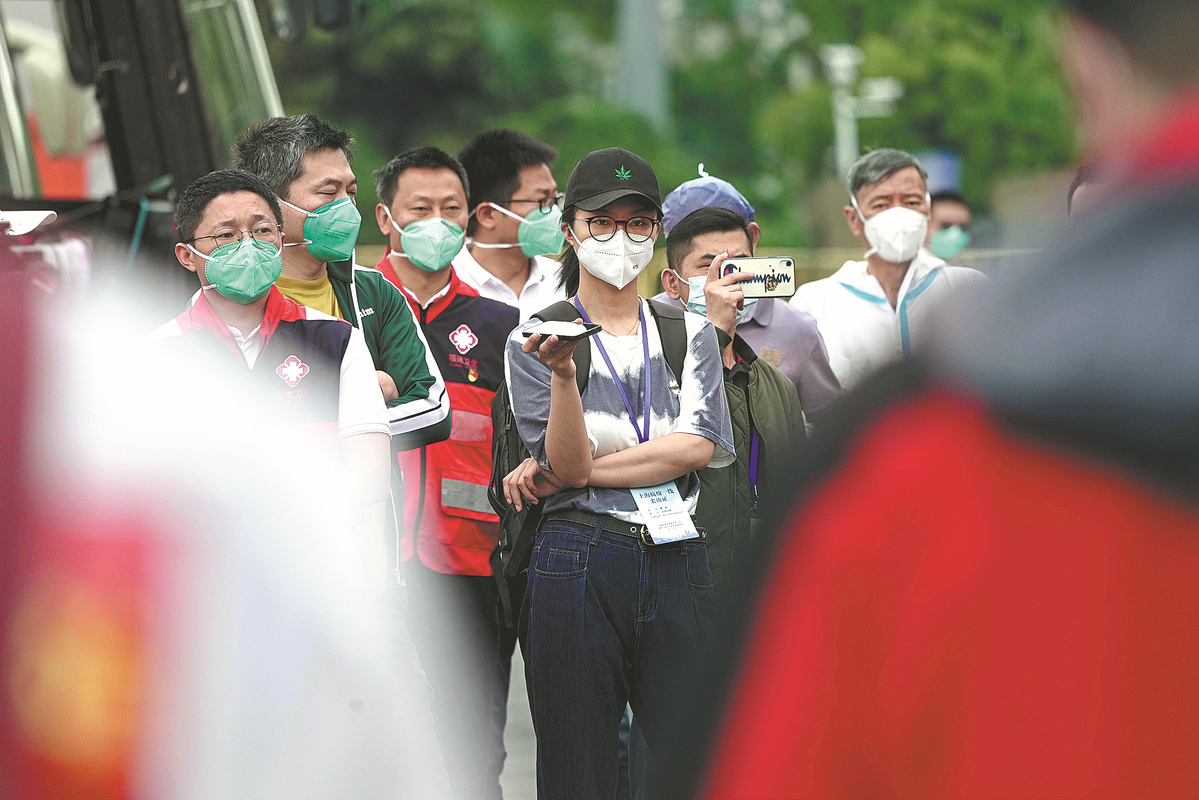 Editor's note: China Daily reporters recall events or stories from the past year that have stayed in their thoughts.
As a journalist reporting on the rule of law, I've often interviewed legal professionals and written a lot of stories about how China has advanced law-based governance.
Last year, though, I spent more time writing about ordinary people whose lives deserve to be recorded.
Last spring, I traveled to Shanghai. I spoke with many people who were working hard to keep the city running as it experienced its worst COVID-19 outbreak since the epidemic emerged more than two years before.
Long Anhua, a truck driver, was one of the interviewees who impressed me a lot.
At the time, a large number of deliverymen were locked down in their own homes to curb the spread of the disease, so e-commerce giants and logistics companies replenished stocks and expanded their courier fleets throughout the city to make daily necessities more accessible to those residents who had stayed home.
This meant employees such as 51-year-old Long often had to work overtime or even through the night.
As drivers were on call at night to ensure urgent deliveries could be completed, eating and taking naps in their trucks became their routine.
Long told me that he had not been able to return to his home in the city, so he had been living a nomadic life since Shanghai was hit by the epidemic in late March last year amid a resurgence of COVID-19 cases.
Watching the lights in nearby buildings being turned off at night and on again in the morning while driving to deliver fruit and vegetables, he said, "I miss my wife and children."
He recalled that one evening he had been tasked with delivering supplies to the compound where he lives. "How I wished I could go back home at that moment," he said.
Tian Dan, 34, was another impressive interviewee. She was also busy with nighttime deliveries, but she had to work even faster than Long because she was delivering medicines and milk powder to meet specific demands citywide.
Every time she drove to a neighborhood, she left medication at the community gates and phoned the buyers to tell them their goods could be collected. All the steps were completed in a just few minutes as she was in a race against time.
Sometimes, she expressed anxiety or even guilt because she lost her way in some subdistricts she had not visited before, meaning deliveries took longer than usual.
"I don't want customers to wait for a long time," the mother of two girls told me as she drove her car to take a bag of medicines to the Shuangshan community to treat a child's asthma.
"We can never let a baby go hungry, and deliveries of some drugs can be a matter of life or death in this difficult period when it's hard for residents in lockdown to go to the hospital."
Most of the time, it was close to midnight by the time she had delivered all the parcels and returned to a dormitory assigned by her employer.
Usually, she opened a tub of instant noodles for dinner and began watching videos of her children that had been posted by family members.
Long was the same. While he was awaiting his next mission or the packages were being loaded, he sat in his truck and contacted his wife via video calls. Finally, after saying good night to her, he began looking at the photos and short videos she had posted.
caoyin@chinadaily.com.cn