AI powers China's astronomical quest
By CHENG YU | China Daily | Updated: 2023-01-30 08:55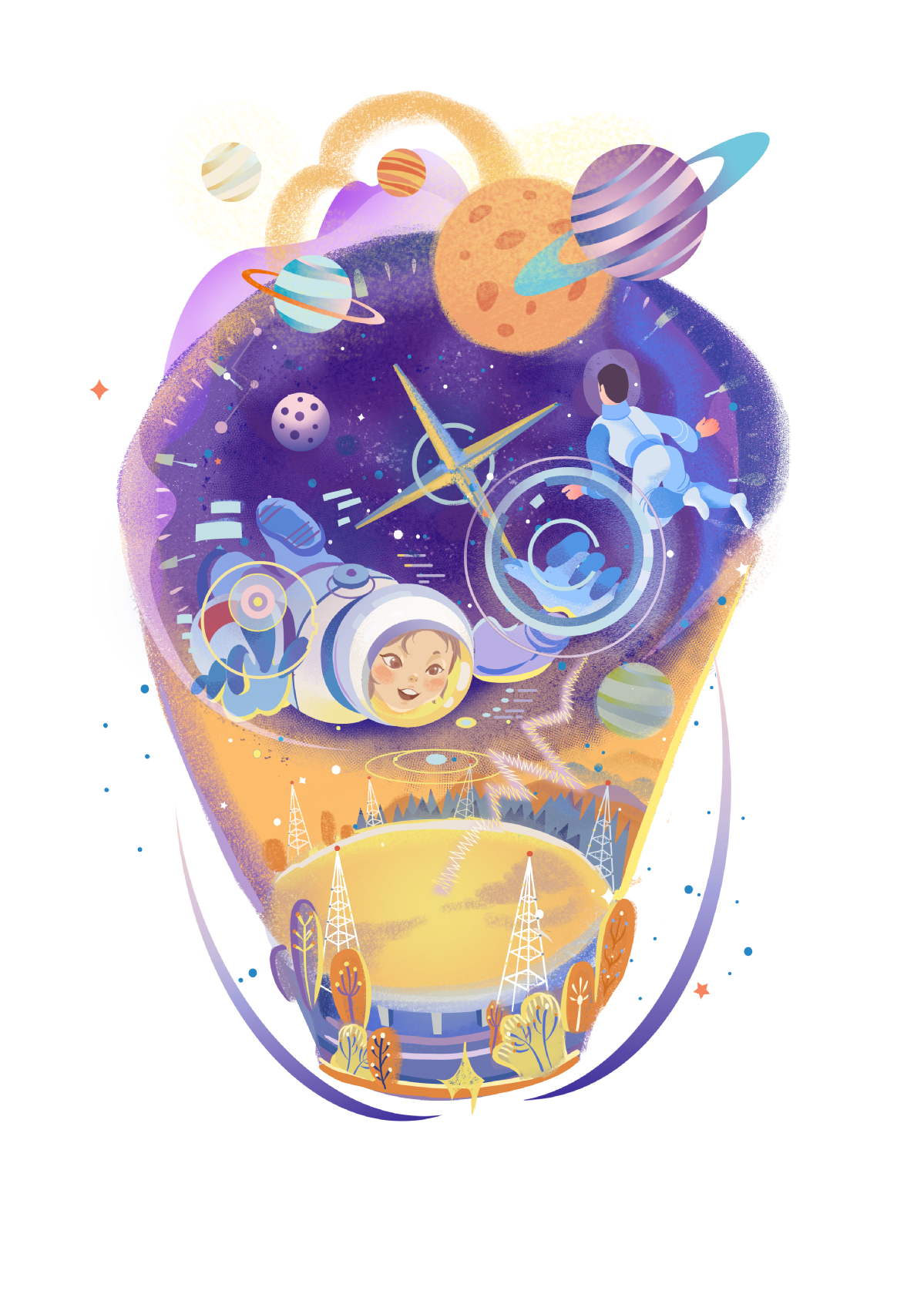 Private, public sectors join forces to unleash potential of high-tech to create huge economic impact
Artificial intelligence is helping China decode the universe for the world. By incorporating AI in the work done using the Five-hundred-meter Aperture Spherical radio Telescope, Chinese astronomers are trying to discover celestial objects and phenomena like pulsars.
FAST is the world's largest single-dish radio telescope located in Southwest China's Guizhou province. Pulsars, or rapidly rotating neutron stars, are among the research frontiers.
Study of pulsars can help researchers understand extreme states of matter and events like collisions of black holes. In an astronomical sense, a pulsar is equivalent to GPS used for ground navigation.
"For the first time, we were able to use AI to help find 22 pulsars, which included seven high-speed rotating millisecond pulsars with high scientific value in astrophysics," said Li Di, chief scientist of FAST, in an interview.
"Since the first discovery of pulsars in 1967, about 3,500 pulsars have been discovered globally. AI and other cutting-edge technologies have helped accelerate the systematic discovery of pulsars," he said. "Still, our discovery of 22 pulsars in a relatively short time is an impressive achievement."
Making that possible is China's emergence as a pioneer in the field of AI, which, according to market consultancy McKinsey, is expected to create $600 billion in economic value annually for China.
The tone-setting Central Economic Work Conference in mid-December also emphasized that China would build a modern industrial system and improve the global competitiveness of its traditional industries.
The conference stressed the need to speed up research, development and application of cutting-edge technologies in the fields of AI, new energy, biotech, green and low-carbon development and quantum computing, and work harder to develop the digital economy.
As AI is now penetrating various industries like manufacturing, healthcare and education, the hunt for pulsars and more unknowns vividly demonstrates there are no limits to the country's applications of AI, industry experts said.
The AI radio astronomy exploration project is led by a group of researchers from National Astronomical Observatories of the Chinese Academy of Sciences led by Li, and another group led by Chi Mingmin, a professor on data and machine learning at Fudan University.
Notably, tech company Tencent Holdings has also joined the project. It leverages the company's AI technologies and experience to help accelerate China's pulsar hunt.
According to Wang Chengjie, the lead researcher from Tencent's YouTu Lab, an AI research department of the tech giant, three steps are critical to discover pulsars: observation with a radio telescope, recording the signal and finding out the dispersed and periodic signal that meets the conditions.
"But the main bottleneck is how to find qualified signals from massive observational data," Wang said. "FAST generates huge amount of data and about 30 million to 100 million signal images per week."
To crunch all that data — it is not in megabytes, gigabytes or even terabytes but petabytes, where 1 PB equals 1 billion MB — AI and big data tech are essential, Wang said. "It is difficult to simply rely on human astronomers and quickly process such a huge amount of data only by existing programs, and that's how AI could help."
Tencent's YouTu Lab has applied its computer vision technology as well as its cloud computing and storage capability, to help FAST detect pulsars.
Wang said: "After hard work, it now takes only three days for AI to complete the workload that used to take a year. AI has helped FAST to increase the efficiency of searching for pulsars by 120 times."
Wang said the future of astronomy will be data-rich. "As astronomers face an explosion in the amount of data generated from the next wave of telescopes, AI is expected to play a big role."
This year, Tencent and NAOC will also explore the M31 Andromeda galaxy, which will be the deepest and comprehensive search of pulsar-like compact objects in the galaxy neighboring the Milky Way.
Cai Zheng, an associate professor from the Department of Astronomy at Tsinghua University in Beijing, said, "AI has been deeply applied into various fields of astronomy, including cosmology, exoplanets, and planet formation, both at home and abroad."
He noted that China is quickly catching up with leading foreign countries in using AI to solve problems in astronomical research.
Globally, AI used by Facebook and Google has been employed by astronomers to study a phenomenon that Albert Einstein proposed in his Theory of General Relativity over 100 years ago.
"But leading foreign countries are better at leveraging latest AI breakthroughs, while Chinese astronomers and scientists tend to use mature algorithms," Cai said.
"To move forward, the biggest challenge is how to leverage AI to discover new physics beyond existing frameworks, or to unlock unknowns, to truly achieve scientific breakthroughs."
AI has sparked global competition in the field of industrial internet. Countries are betting big on cutting-edge technologies like AI and their applications across industries and sectors.
The State Council, China's Cabinet, said that by 2030, the scale of the AI sector in the country is expected to exceed 1 trillion yuan ($149 billion) and related industries will likely grow to a scale in excess of 10 trillion yuan.
Market consultancy International Data Corp predicted that China's AI investment is expected to reach $26.69 billion in 2026, accounting for about 8.9 percent of global investment, ranking second in the world.
McKinsey also forecast that the next wave of AI in various fields can create upward of $600 billion in economic value annually for China. For perspective, the 2021 GDP of Shanghai was around $637 billion.
Wu Yunsheng, vice-president of Tencent Cloud, said, "With the accelerated integration of digital technology and the real economy, the development of AI is no longer limited to tech breakthroughs in computing power, algorithms or data, but gradually deepening into industrial applications and social needs."
Shen Kai, a partner at McKinsey, and his colleagues said in a report that currently, driven by the world's largest internet consumer base and the ability to engage with consumers in new ways to increase customer loyalty, revenue, and market valuations, most of the AI applications that have been widely adopted in China have been in consumer-facing industries.
"Our research indicates that in the coming decade, there will be tremendous opportunities for AI growth in new sectors in China, including automotive, transportation and logistics, manufacturing, enterprise software, and healthcare and life sciences sectors," Shen said.