Home once again after so long away
By JIANG CHENGLONG | China Daily | Updated: 2023-01-30 09:05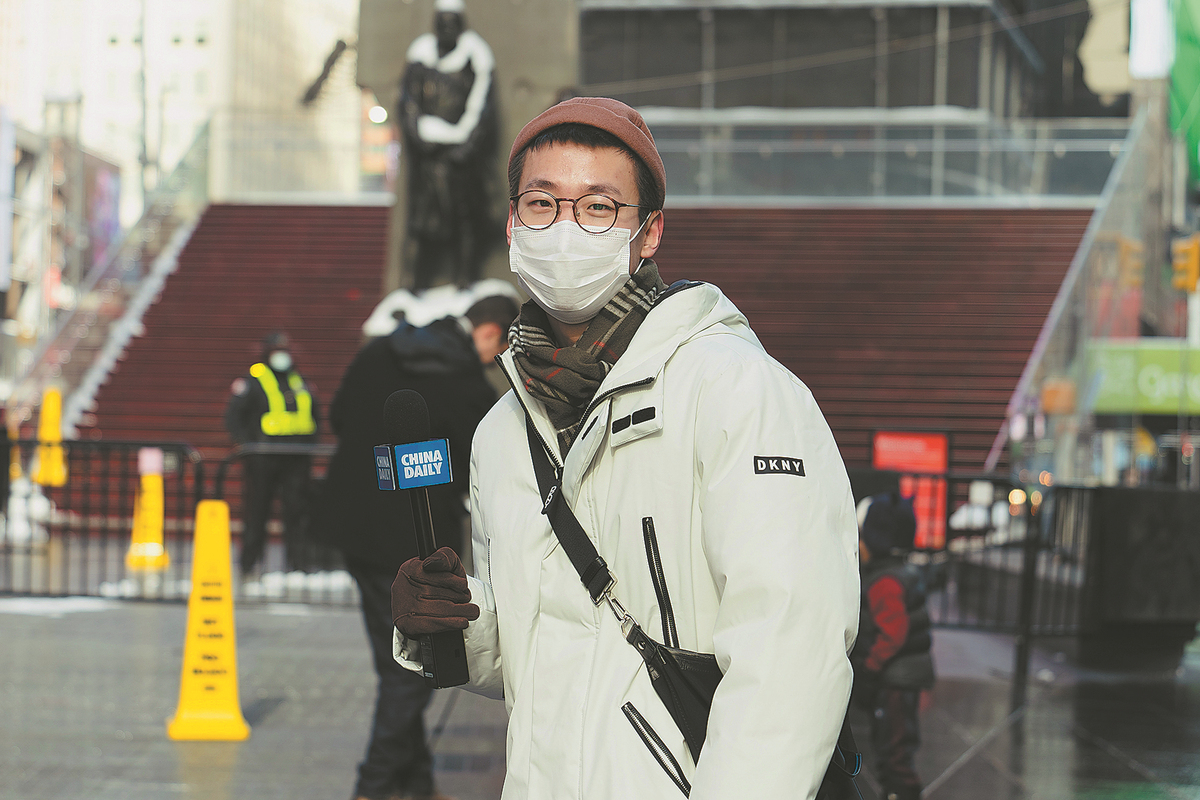 On Jan 8, the Chinese mainland scrapped all quarantine requirements for inbound travelers.
As I watched reports of Chinese who had been away for a long time arriving and tearfully hugging their loved ones at the arrival gates of the Shanghai Hongqiao International Airport, many emotions welled in my mind.
Last year, as a correspondent based in New York, I almost ran out of energy as I undertook the procedures to return to China.
In January last year, an outbreak of the aggressive Omicron variant in the United States meant all flights to China were canceled for a time. Having spent nearly $7,000, I secured a San Francisco-Shanghai ticket on a flight set to take off two months later.
Seven days ahead of the departure date, I flew to San Francisco and visited the designated agencies to undergo three separate COVID-19 tests and then spent a week in a hotel where my health was monitored.
Only when all the tests came back negative was I permitted to board the flight; otherwise I would have had to fly back to New York, rebook a ticket and undergo another round of tests.
I arrived in Shanghai in March last year and returned home to Anhui province after 28 days in quarantine.
However, when my father welcomed me at home, I realized that he was not as healthy as he had been in 2019 when I left.
He had undergone surgery for esophageal cancer, but his recovery had been poor and he had become dramatically emaciated. When he opened the door to me, we hugged each other tighter than ever before.
Thus, I could totally understand the feelings of those people reuniting with their families at the airport in Shanghai.
After my two-year-plus mission in the US, I began covering diplomacy and defense topics, especially China-US ties. Before, I had thought that geopolitics was far from us ordinary people, but now, having witnessed unprecedented Sino-US tensions as a US-based correspondent, I understand that they affect everyone worldwide.
In 2020, China Daily and four other Chinese media outlets were labeled "foreign missions" by the Trump administration, and all journalists from the Chinese mainland were required to renew their US visas every 90 days. A strong sense of uncertainty seeped into my life in the two years that followed.
Meanwhile, the US wouldn't issue press visas for new correspondents from the Chinese mainland, which meant we would not be replaced and would have to extend our stay, regardless of strong homesickness.
Just like those people who were unable to fly back to China in the past three years, we are all insignificant and powerless in the face of time and geopolitics.
When my flight to San Francisco departed New York and flew above Manhattan, the city was almost back to normal.
Now, it's China's turn and I can see a familiar world returning. Sadly, my father died a few weeks ago, and Sino-US ties are still highly tense.
Three years have passed: some things haven't changed, while others have changed forever.