Cross-border trips soar during Spring Festival
By LI LEI | chinadaily.com.cn | Updated: 2023-01-30 19:00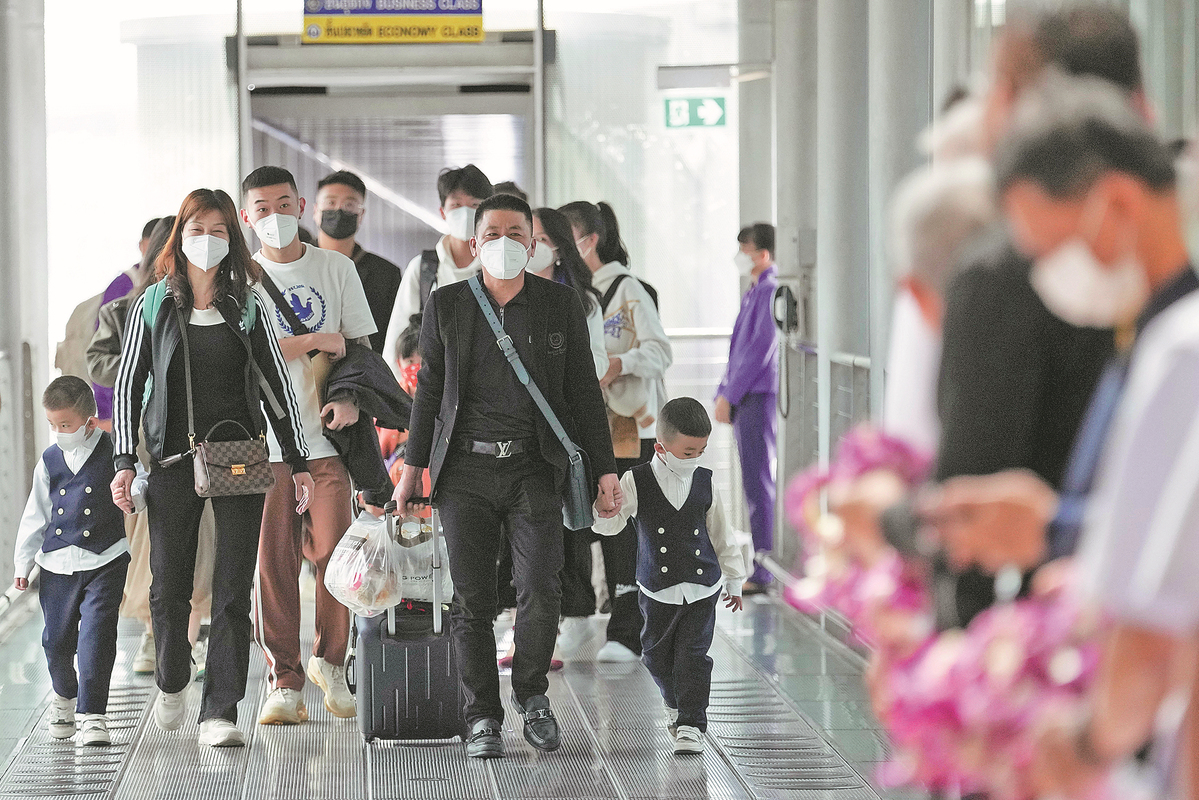 A National Immigration Administration official said on Monday that 2.87 million cross-border trips were made during the weeklong Spring Festival holiday, up 120.5 percent year-on-year.
Lin Yongsheng, director of the administration's policy, law and regulation department, said 1.43 million were inbound trips made between Jan 21 and Friday, up 123.2 percent from 2022.
The number of outbound trips was slightly higher, reaching 1.44 million during this year's festivities, a 117.8 percent increase from last year, he said at a news conference in Beijing.
There were 333,000 flights, 139,000 trips by sea and 2.4 million by land coming into China. Inbound air travel was up 241.8 percent, sea travel was up 68.6 percent and land travel increased 113.8 percent, all year-on-year, Lin said.
About 81.2 percent of outbound trips were made by mainland residents to Hong Kong (104,000) and Macao (498,000).
During the holiday, Shanghai Pudong International Airport saw the most cross-border flights, with 15,000 per day. Shekou Ferry Terminal in Shenzhen, Guangdong province, dealt the with the most sea trips (6,000 per day), while Gongbei Port in Zhuhai, Guangdong, handled the most land trips (154,000 per day), Lin said.
He said a green channel was arranged for people seeking emergency visas and other travel documents. Some 741,000 mainland residents made outbound trips, up 93.7 percent year-on-year. About 71,000 foreign nationals visited the mainland, an increase of 121 percent from 2022.