Innovation to help fuel high-quality development
By ZHOU LANXU, LIU ZHIHUA and OUYANG SHIJIA | chinadaily.com.cn | Updated: 2023-01-30 23:56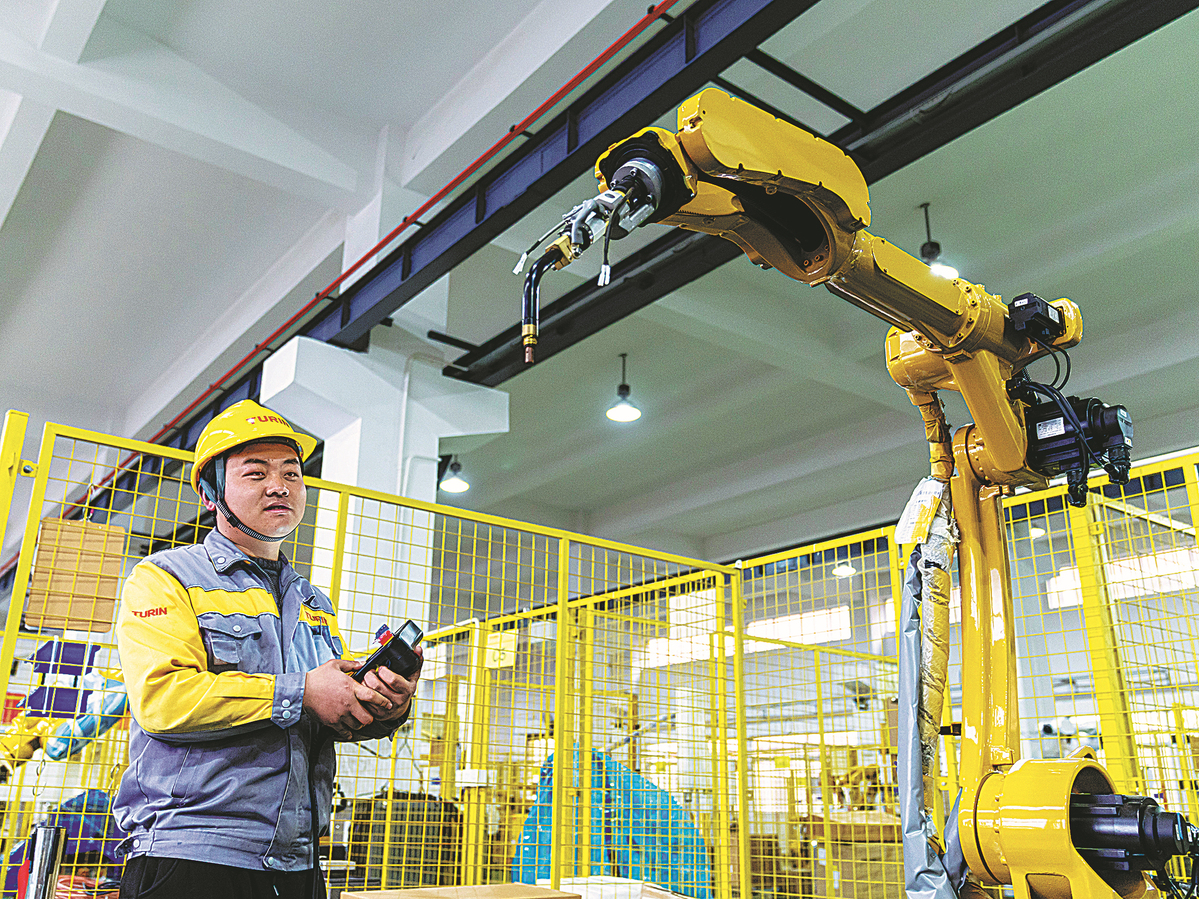 Innovation: Targeted steps may help boost high-tech sector
China's multipronged pushes for innovation will accelerate productivity growth and give rise to more emerging industries, in turn consolidating the momentum of the country's high-quality development, economists and executives said.
They commented after China recorded 4.5 percent average annual growth from 2020 to 2022, which is projected to outrun global growth of about 2 percent during the same period as well as the growth of other major economies, such as the United States and the eurozone.
Having shown such resilience despite COVID-19 outbreaks, China's economy is expected to achieve average annual growth of above 4 percent through 2035, as innovation powers the country's modernization drive under the guidance of Xi Jinping Thought on Socialist Economy with Chinese Characteristics for a New Era.
Wang Qian, chief economist for the Asia-Pacific region at the US-based Vanguard Investment Strategy Group, said, "If the spirit of entrepreneurship and innovation (of the Chinese people) can be fully tapped, the long-term outlook of China's economy is expected to be upbeat."
Wang said innovation is of great significance because the country's population is projected to decrease in the coming years, and this means that growth momentum will come from labor productivity improvement, which relies on innovation as a key driver.
As China is expected to gradually overcome COVID-19 disruptions, the focus is shifting to how the nation will boost growth in a new year of its journey to build a modern socialist country in all respects, tackling growth challenges such as demographic changes, a real estate slowdown and a harsher external environment.
A key report delivered at the opening session of the 20th National Congress of the Communist Party of China in October stressed innovation as being at the heart of China's modernization drive and as the primary driver of growth.
Citing the report, Lan Zongmin, a researcher at the Development Research Center of the State Council, said that Xi's economic thought serves as the key guidance for the country's innovation-driven development, which has highlighted the crucial importance of innovation as well as the methodology to boost innovation.
To get the country's new journey of modernization off to a good start, policy efforts will be stepped up on multiple fronts this year to accelerate innovation, including strengthening macroeconomic policy adjustments, vitalizing private enterprises and boosting international technological exchanges, experts said.
Policymakers are expected to ease macroeconomic policies in a targeted manner this year to spur high-tech and emerging sectors, while keeping cautious about launching broad-based, large-scale stimulus, said Wang at Vanguard. "One should spend the policy space where it can generate the biggest effect."
In a sign that policymakers are focusing on structural stimulus, the People's Bank of China, the country's central bank, said on Sunday that it will extend the use of lending tools to boost carbon reduction and ensure the stability of logistics.
The Central Economic Work Conference, which concluded in December, called for stronger support from financial institutions for such key areas as technological innovation, while highlighting the crucial role of enterprises in technological innovation.
As the country ramps up efforts to boost enterprises' innovative capacity, platform enterprises may receive favorable financing conditions in terms of research and development investment and overseas business expansion, Liu Li'nan, head of macro strategy for Greater China at Deutsche Bank, said in a research note.
Lin Jianhai, vice-president of the International Finance Forum and former secretary of the International Monetary Fund, stressed the importance of leveling the playing field for State-owned and private enterprises, which can go a long way to enhancing productivity growth by boosting technology development and application.
With the pushes for innovation filtering through, technological advances, digital transformation and green economy — among other priorities of innovation-driven development — will inject strong impetus into China's modernization in the coming years, according to experts.
Hu Yifan, head of macroeconomics for Asia-Pacific at UBS Global Wealth Management, said investments in such high-tech sectors as microchips, new materials, high-end equipment, robotics and artificial intelligence will likely register resilient growth this year, helping the country's annual GDP growth rebound to about 5 percent from 3 percent in 2022.
In 2022, high-tech manufacturing investment expanded by 18.9 percent, outperforming the 5.1 percent growth in total fixed-asset investment, according to the National Bureau of Statistics.
Liu at Deutsche Bank said digital transformation will remain a strong engine for China's growth in the coming decade, adding that the share of the digital economy in the country's GDP may increase to 45 percent by 2025 if the digital economy expands by 10 percent on average annually.
Zhang Ying, managing director of Dassault Systemes Greater China, said the French industrial software company has witnessed Chinese enterprises' accelerated push for digital transformation, which has strengthened its commitment to increasing investment in China.