China's outbound tourism rebounds during Spring Festival
By Yang Yang | chinadaily.com.cn | Updated: 2023-01-31 11:26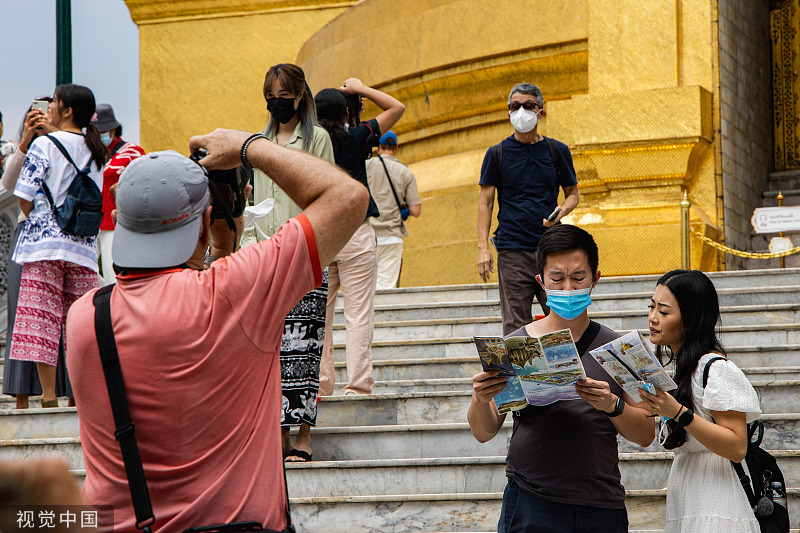 China's outbound tourism rebounded with multiple groups for outbound tourism filling up completely and a three-year high for hotel occupancy during the 2023 Spring Festival, ThePaper reported on Tuesday.
The overall outbound travel orders increased 640 percent year-on-year during the Spring Festival. As of now, Ctrip has launched nearly 700 outbound group tour products, covering 15 countries and regions, according to data from the online travel platform.
Trips to Dubai, Thailand and Egypt on Feb 6 are almost full, according to Zhao Wenzhi, president of the GZL International Travel Service Ltd (CGZL).
During the Spring Festival in 2023, the average revenue per available room for rent (revpar) of the hotels under management by Huazhu Group increased by more than 120 percent year-on-year, and the average rental rate increased by up to 70 percent year-on-year.
During this year's Spring Festival, more than 2.87 million people traveled abroad, an average of 410,000 per day, up 120.5 percent from the same period last year, according to Foreign Ministry spokeswoman Mao Ning,
China also witnessed 300 million trips for domestic travel during the Spring Festival and the box office for Chinese New Year movies exceeded 6.7 billion yuan.
Both the tourism and consumption boom demonstrate Chinese people's aspirations for a better life and their confidence in China's development.
The confidence also helps people around the world feel the strong driving force of China's economic recovery and the significance of China's economic development for the world.