Daughter: Novel distorts father's WWII rescue of Jews
By HO MANLI | chinadaily.com.cn | Updated: 2023-01-31 12:31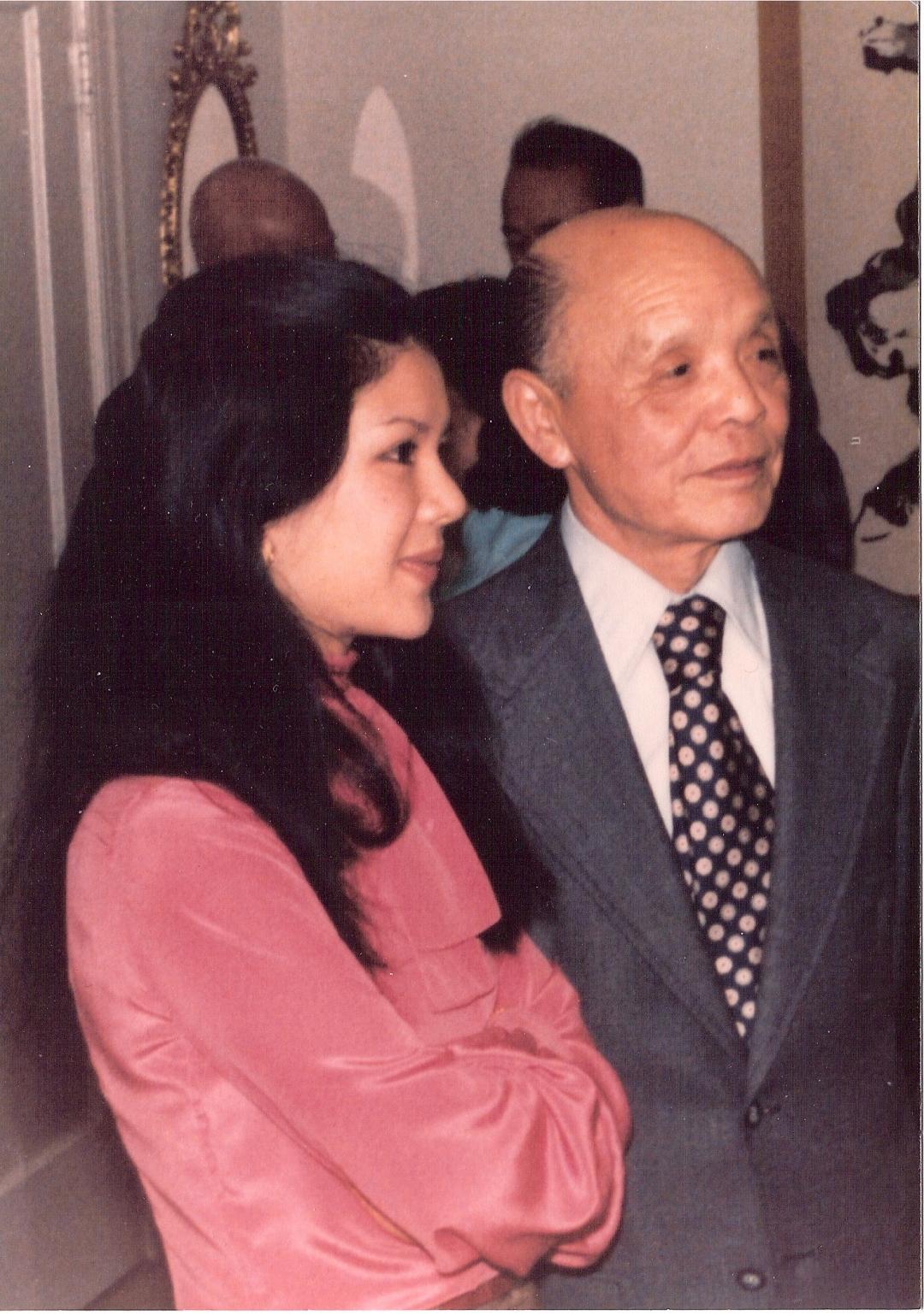 If someone were to exploit your name and life story for entertainment and profit, how much would it matter?
Night Angels, a new novel by Weina Dai Randel, is being aggressively marketed as historical fiction "based on the true story" of my father, the Chinese diplomat Dr Ho Feng Shan, and his rescue of Jews in Vienna.
I've just read this book, which was sent to me unsolicited. It's a potboiler that exploits real names, real people, real events and places, in what is essentially a Holocaust-themed melodrama.
In her disclaimer, Weina Dai Randel, a Chinese native married to an American Jew, says the "names, characters, organizations, places, events and incidents are either products of the author's imagination or used fictitiously" (whatever that means).
Yet in large type on the title page, it says this novel is "based on the true story of Dr Ho Fengshan".
Apparently, she wants it both ways.
The true story is that on the eve of World War II, despite daunting obstacles, my father helped thousands of Jews escape certain death at the hands of the Nazis. It has taken me, a professional journalist, more than two decades of painstaking research to uncover, to document and to understand this very complex period of history.
How much responsibility does an author of historical fiction have to honestly present the historical truth upon which she claims her fiction is based?
The wholesale distortions of history on which Weina Dai Randel has built her melodrama are too numerous to list. Here are a few egregious examples:
In the book, the central character, named after my father's then-wife Grace, helps convince my father's character "Fengshan" to save Jews.
In fact, my father sent Grace and my brother Monto away for their safety to Grace's hometown of Brooklyn, New York, shortly after the Anschluss — the union of Austria and Nazi Germany in March 1938. Neither Grace nor Monto were in Vienna to witness the Nazi reign of terror, the Kristallnacht pogrom, or my father's rescue efforts.
In the book, "Fengshan" is initially reluctant to help Jews because he has been ordered by "Chinese ambassador Chen" in Berlin not to jeopardize relations with Germany due to arm sales. In fact, there were no initial instructions from Chinese ambassador Chen, because Chen was not assigned to Berlin until six months after my father initiated rescue activities in Vienna on his own.
The Germans blindsided China by canceling their contracted arm sales in June 1938. Nothing my father did in Vienna had any bearing on that cancellation.
In the book, "Fengshan" has to be told what Dachau concentration camp is, does not know Sigmund Freud is a Jew, and is shocked by what befalls his friend "Rosenburg" (misspelled) at the hands of the Nazis.
In fact, my father was prescient about what would happen to Jews, urged his Jewish friends to leave, and rescued the real Rosenberg after a tense face-off with the Gestapo on Kristallnacht.
My father had to be well informed in order to devise an effective rescue strategy, which he initiated as soon as he was appointed consul general a month after the Anschluss, saving thousands of Jews and creating a refuge of last resort for 18,000 of them in Shanghai.
In the book, "Fengshan" has several run-ins with a cartoonishly villainous "Adolf Eichmann", the first in May 1938, when he tries to get "Grace" released from detention at the Gestapo headquarters at the Hotel Metropole. She had been arrested for sitting on a park bench reserved for Aryans, with her Jewish tutor, a fictional character named Lola.
None of this is based on anything. In fact, my father never met Adolf Eichmann, the architect of the Final Solution, who did not arrive in Vienna until August 1938 on his first assignment to set up the Central Office for Jewish Emigration at 22 Prinz Eugen Strasse.
In the book, "Eichmann" blows up the Chinese Consulate building with a tank. One of his minions threatens the character named after my then-11-year-old brother Monto in a park, causing "Grace" to fall and have a miscarriage and a subsequent hysterectomy, which leads to a morphine addiction.
None of that is based on any actual history. In 2015, I stayed in the former consulate building, now part of the Ritz Carlton Hotel, when a commemorative plaque was placed there.
In the book, Lola attempts to assassinate "Eichmann" at the Hotel Sacher. "Fengshan" witnesses the attempt and Lola's immediate execution. Because of that, he is fired from his post by "Chinese ambassador Chen".
Again, none of that happened. In fact, my father was given a demerit for disobeying the orders of his ambassador to stop helping Jews and was subsequently removed from his post in Vienna in February 1940.
Over the years, I have ignored many such ludicrous renditions of my father's story, including a 2015 film depicting my father fighting the Nazis with kung fu (because he was Chinese, after all).
But not this time. Amazon has already distributed digital copies of Night Angelsand is promoting it as the "#1 Bestseller in Jewish literature". In online reviews, readers say that they are thrilled to learn of my father and this history — except of course, what they have learned is not really history, my father's, or anyone else's.
As part of her relentless promotion of this book to Jewish survivors, organizations and museums, Weina Dai Randel tracked me down by mail and phone to solicit my blessing for her book.
When I did not respond, she tracked down another member of my family. She dedicates her book to "Dr Ho Fengshan, his family" in an attempt to appear as if she has our endorsement, which she does not.
In the United States, using a person's name, image or life story in "expressive" work is protected by the First Amendment to the Constitution. That means an author can write anything under the guise of fiction.
In her preface, Weina Dai Randel says it is her "honor and privilege to re-imagine" my father's life in Vienna.
But what is lost when an author takes it into her head to "re-imagine" history?
In proclaiming that a work is "based on a true story", is there not some responsibility for presenting things as they are known to have happened?
Accuracy is important, especially if a work claims to be based on a true story, because it can shape perceptions of history. If those who cannot remember history are condemned to repeat it, what can we say about those who remember history that never happened?
Such shameless exploitation of my father's name and misuse of history is not only offensive to our family. It is an insult to my father's memory, to the thousands of survivors whose stories are well known, and to Chinese and Jewish history.