Mass shootings, deadly law enforcement expose US culture of violence
Xinhua | Updated: 2023-01-31 17:49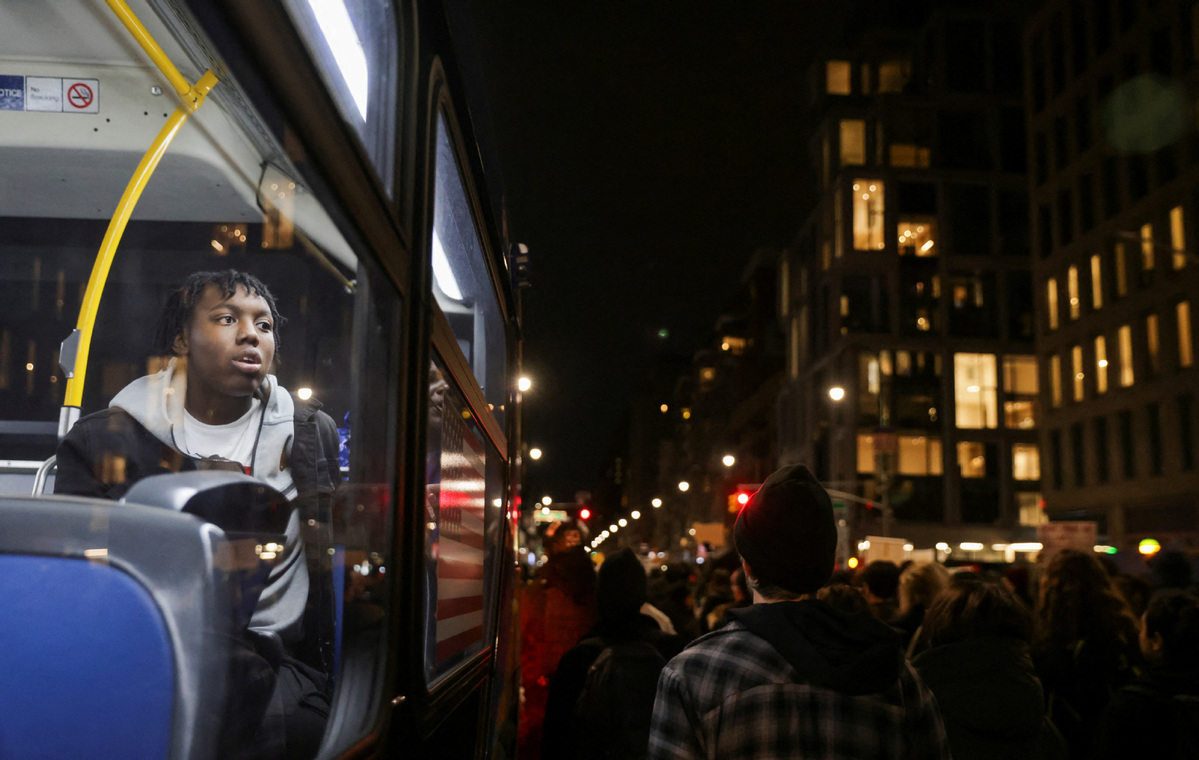 NEW YORK - The mass shootings in Monterey Park and Half Moon Bay in California as well as Tyre Nichols' death from deadly law enforcement in Memphis, Tennessee, expose once again the violent root in US culture.
From the astonishing number of people killed every year because of gun violence to deaths due to police's lethal force, these tragedies speaking more than racism, police brutality and control of guns, but a fact that the culture of violence is deeply rooted in the Untied States.
The state of California has been in sorrow due to a series of deadly shootings recently. On the Eve of the Chinese Lunar New Year, 11 people were killed in a mass shooting in Monterey Park in Los Angeles County. Two days later, another two shootings happened in the coastal northern California city of Half Moon Bay, leaving seven people dead and one critically injured.
The United States has reported 3,507 deaths from gun violence in the first 30 days of 2023 with 51 mass shootings recorded, according to Gun Violence Archive, a website that tracks shootings in the country.
"We have the highest rates of gun deaths in the world. We have more guns than people ... We have more than one gun for every man, woman and child in America. That is insanity," Paul Cole Padilla, an educational administrator, told Xinhua.
The over-used violence in the United States can also be seen in its police department.
Tyre Nichols, 29, was beaten by police after a traffic stop on Jan 7 in Memphis, Tennessee, where they allegedly stopped him for reckless driving. The African American man died at a hospital three days after the confrontation, during which Nichols was punched and kicked while being restrained. He pleaded to go home and kept yelling "mom".
"What happened here does not at all reflect proper policing. This was wrong. This was criminal," said David Rausch, director of the Tennessee Bureau of Investigation, who told reporters on Friday that he saw the video before it was released to the public and found it "absolutely appalling".
It is not racism but culturism driving this, it is a culture in law enforcement where it is OK to be aggressive to those they are supposed to serve, said Robert Sausedo, the head of Community Build Inc, a Los Angeles-based non-profit organization.
No race or ethnic group has a monopoly on violence. No group is immune to our society's obsession and love affair with guns. No group is exempt from mental health challenges or despair, said Naomi Ishisaka, The Seattle Times' assistant managing editor.
"We have to talk about this institutionalized police culture that has this unwritten law," Ben Crump, the lawyer for Nichols' family, said in a television interview.
"As much as those five officers killed Tyre Nichols, it was the police culture in America that killed Tyre Nichols," Crump said, calling for systematic change among all police officers regardless of the color of their skin.
The culture of violence in the United States manifests on various fronts in the society.
America's culture of violence goes deeper than race, and the single-minded focus on race is not helping to resolve some of the problems, said Bill Maher, host of HBO political talk show Real Time.
Speaking on the tragedies from the mass shootings in Monterey Park and Half Moon Bay to Tyre Nichols' death, Maher said "I guess what I'm asking is America's culture of violence -- it does go deeper than race, right?"
"And I think this mono-focus we have on race is short-circuiting us trying to fix some of the realer problems," Maher added.
"Can American culture rethink itself -- can it transcend its belief that enemies are always out there, needing to be obliterated," said Robert C. Koehler, a Chicago-based journalist and nationally syndicated writer, adding that violence presents itself, in people's imaginations, games, movies and defense budget, as consequence-free, instantaneous and necessary.
The culture of violence has intensified since the 1980s and has found a privileged place in the cult of authoritarianism in the United States, said Henry A. Giroux, an American-Canadian scholar and culture critic.
"As society is increasingly militarized under neoliberalism, violence becomes the solution for everything. This is especially dangerous for those individuals who feel isolated and lonely in a society that atomizes everything," Giroux said.
American culture of violence is distinct in its scale and nature, noted Steven Beschloss, a US writer, journalist and filmmaker.
Giroux said the ideological and structural conditions that nourish and legitimate violence have to be revealed both in their connections to power and in the systemic unmasking of those who benefit from such death-dealing conditions.
"We have to make sure that the culture not only respects the policy, but the culture respects the community. Policy means nothing if you have a culture that is rotten," Crump said.