Anhui's NEV manufacturers vroom with business
By ZHANG YUE and ZHU LIXIN in Hefei | CHINA DAILY | Updated: 2023-02-01 09:06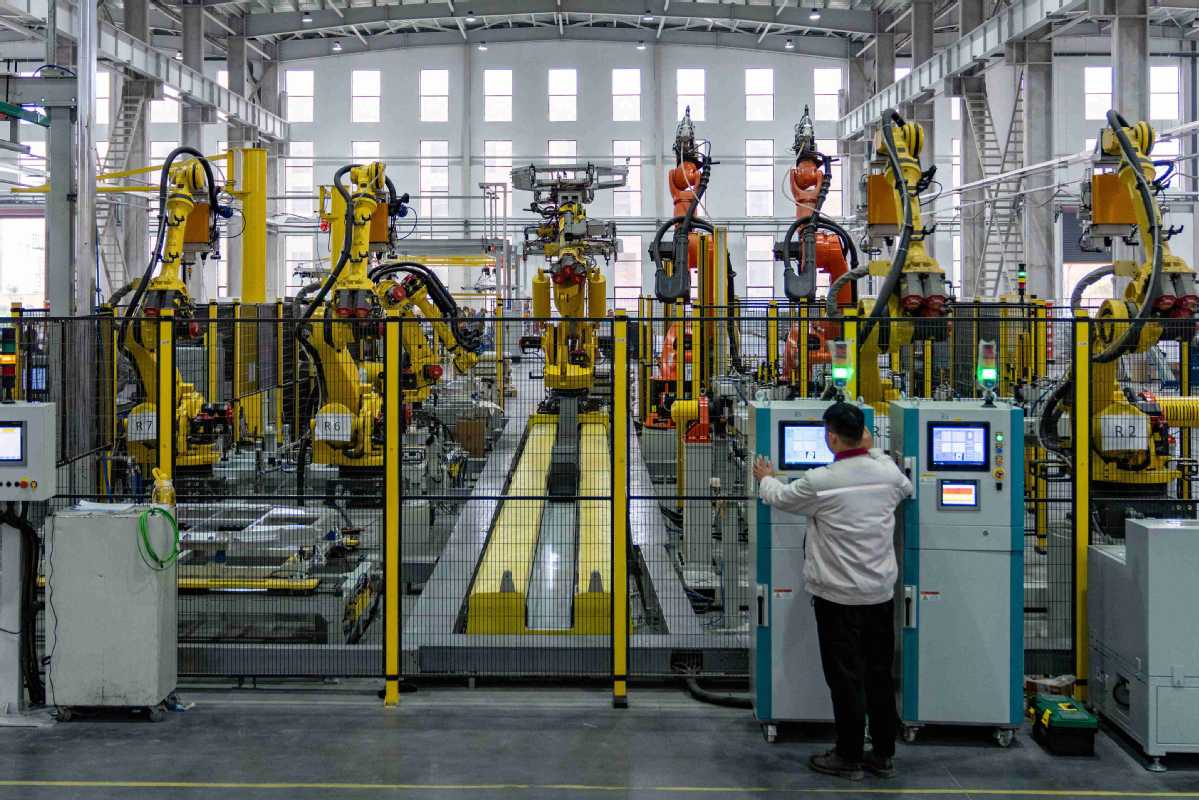 The past weeklong Chinese New Year holiday has been extra busy for many manufacturing businesses in Hefei, Anhui province. With the country's economy gradually recovering from COVID-19 hits, the city's manufacturing businesses, particularly those making new energy vehicles, have become the first to feel the upswing.
The city of Hefei is now home to more than 305 NEV companies and has developed complete industrial and supply chains covering whole vehicles, key components and accessories, creating an environment for NEV-relevant businesses to grow. With China's economy gradually reviving since the start of this year, NEV companies in Hefei are busy coping with orders coming from both domestic and overseas markets.
The Spring Festival holiday has been particularly busy for the 200 workers at battery maker Gotion High-tech's Tongcheng production base in Anhui, as the number of orders from the global market has recently increased.
The Hefei company has provided a New Year's "red envelope" for each employee who worked during the holiday on top of their legal overtime pay. The production base in Tongcheng came into operation last August, and mainly takes NEV battery orders from the United States and India.
"More than 10 production bases across the country have been running at full capacity during the Spring Festival holiday to ensure orders from overseas will be delivered on time and in full," said Pan Wang, vice-president and BOD secretary of Gotion High-tech. "We've seen a notable surge in the numbers of orders from overseas since the start of this year."
Pan added that keeping production capacity running during the New Year holiday is not only because of the robust market demand but also because the company is gaining greater confidence this year toward overall economic recovery and regained market vitality. He said this year, the company has seen their global production cooperation visibly intensify as they've recently had their production base in Vietnam built. The company also signed for a new production base in Thailand late last year.
Pan said that as the overall economy has started to regain momentum, the company is fully confident in the prospects of the new energy vehicle market this year.
"We've already received large orders from domestic and overseas clients and we can visibly feel that downstream companies in particular are confident in supply chain recovery," he said. "In addition, the price of raw materials in the upstream sectors of power batteries is steadily falling, providing a stable underpinning for quick recovery of the sector."
In a separate interview right before the Chinese New Year holiday, He Zhiqi, senior vice-president of NEV manufacturer BYD, one of China's largest NEV manufacturers also based in Hefei, said that he is strongly confident that this year, demand in the NEV market will continue to grow.
He said currently, there are three to five years of a "window of opportunity" for NEVs to develop, while BYD works more swiftly in improving product and technological competitiveness.
He said that in December 2022, the company's total sales of NEVs came in at about 235,200 units, marking a year-on-year increase of more than 150 percent. The cumulative sales of NEVs for last year came in at nearly 1,863,500 units, an annual increase of 208.64 percent.
Pan from Gotion High-tech said that the comprehensive production and industrial chain is one of the strongest advantages for Hefei to grow NEVs and related products.
Meanwhile, the Hefei government has also set an ambitious goal for growing the sector. The development plan for the NEV industry in Hefei during the 14th Five-Year Plan period (2021-25) published last November shows that by 2025, the scale of the city's new energy automobile industry will exceed 700 billion yuan ($103.6 billion). The production capacity of complete vehicles will exceed 3 million units and 10 enterprises will be cultivated to reach tops in the country in terms of output value and volume.