German economy contracts in Q4
By JONATHAN POWELL in London | China Daily Global | Updated: 2023-02-01 09:41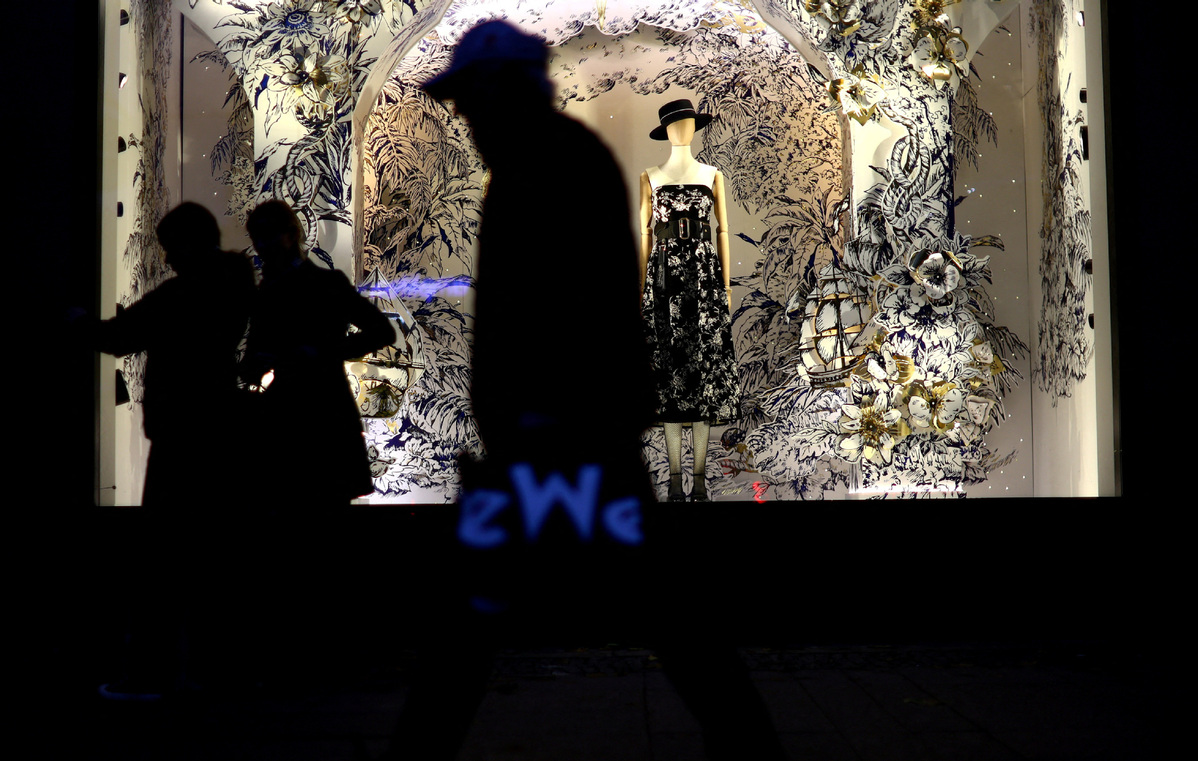 The German economy unexpectedly shrank in the fourth quarter driven by falling private consumption, confirming predictions that Europe's largest economy could be headed for recession.
Destatis, the federal statistics office, said on Monday that gross domestic product decreased 0.2 percent in the final quarter.
The performance was slightly worse than analysts had expected, and the prospect of a technical recession for the manufacturing powerhouse remains, though it may not be as severe as economists had earlier predicted, reported the Reuters news agency.
"After the German economy held up well in the first three quarters despite difficult conditions, economic output decreased slightly in the fourth quarter," Destatis said.
The statistics office said the drop was mostly due to a decline in consumer spending, which had supported the economy in the first nine months of 2022.
It noted that the drop followed an increase of 0.5 percent in economic growth in the third quarter, and 0.1 percent in the second quarter.
Soaring gas prices had squeezed demand and the drop in growth suggests that the decrease in real household earnings due to the energy crisis is now starting to kick in, reported the Financial Times.
"High rates of inflation have driven the German economy into a winter recession," said Timo Wollmershauser of the Ifo Institute, a think-tank. Experts cited by the Reuters news agency predict the German economy will also shrink in the first quarter of 2023 as well. A recession is commonly defined as two successive quarters of contraction.
"The winter months are turning out to be difficult — although not quite as difficult as originally expected," VP Bank chief economist Thomas Gitzel told Reuters.
"The severe crash of the German economy remains absent, but a slight recession is still on the cards."
The downturn "pours cold water on the recent optimism about the prospects for the eurozone and suggests that a technical recession in both Germany and the eurozone as a whole is more likely than not after all", Franziska Palmas, senior Europe economist at Capital Economics told the FT.
The German government last week revised its GDP forecast for this year to 0.2 percent growth, up from a prior forecast of a 0.4 percent decline.
The European Union's statistics agency Eurostat said on Tuesday that data showed the single-currency area will avoid an outright downturn after a mild winter dispelled fears of energy rationing in Europe, reported Germany's Deutsche Welle News.
Eurostat said the strongest economic growth in the EU in the final quarter was recorded in Ireland, (+3.5 percent), Latvia (+0.3 percent), and both Spain and Portugal (each at +0.2 percent). The biggest drops were in Lithuania (-1.7 percent), Austria (-0.7 percent) and Sweden (-0.6 percent).
The European Central Bank is expected to raise interest rates again on Thursday, which can slow economic growth. The US Federal Reserve and Bank of England are also expected to hike rates this week.