NYC looks to convert offices into apartments
By BELINDA ROBINSON in New York | chinadaily.com.cn | Updated: 2023-02-01 10:51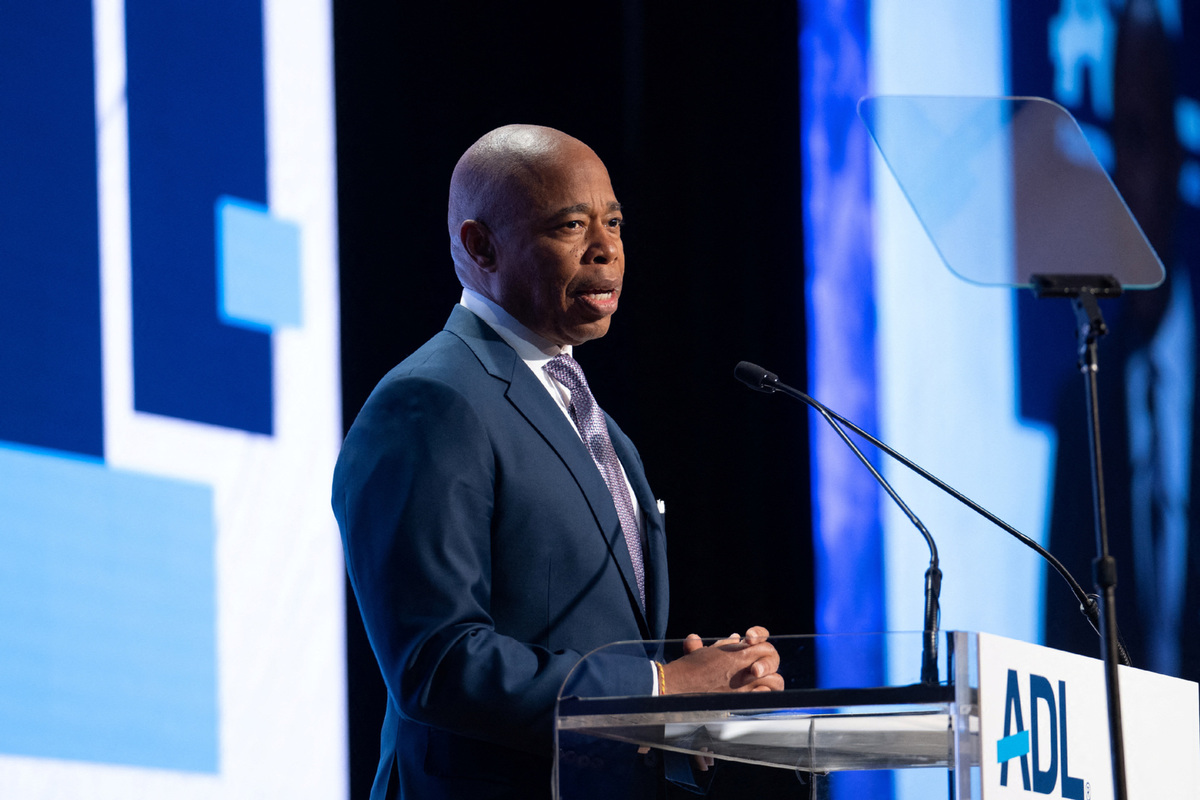 New York City Mayor Eric Adams wants to rezone Midtown Manhattan to allow property developers to turn unused offices into apartments over the next decade as the city faces a deepening housing affordability crisis, and offices have been severely underutilized since the COVID-19 pandemic mainstreamed remote work.
The city, the largest office hub in the United States, has more 600 million square feet of office space that has generated approximately $6 billion in annual property tax.
Adams announced the plan in his second State of the City address on Jan 26. Specific attention also will be paid to updating zoning regulations in the Garment District between West 23rd Street and 41st Street to convert offices to apartments.
Adams and other officials provided more details earlier in January about their overall efforts to turn offices into apartments in the "New York City Office Adaptive Reuse Study''.
The recommendations in the study are based on findings by a coalition of real estate professionals and government agencies.
"As our important commercial districts evolve in response to the last two years, we want to ensure that outdated office buildings can be converted to more in-demand uses, such as desperately needed homes for New Yorkers," said Dan Garodnick, chair of the city's planning commission.
The first step in converting offices to apartments will be easing what officials say are outdated zoning restrictions. They regulate the use and physical dimensions of buildings and dictate whether they can be converted into residential properties.
For properties with offices built before December 1990, the city wants to allow the conversion of 120 million square feet of office space. Altogether, approximately 20,000 new units could be created over 10 years.
The conversion plans would affect vacant offices in Midtown Manhattan and other boroughs.
Yildiray Yildirim, a real estate professor at Baruch College, acknowledged the difficulties caused by old zoning laws if property owners choose to convert their buildings.
"Some landlords may want to convert their commercial space to residential use in response to the current struggle in managing office buildings, particularly in New York City," Yildirim told China Daily. "However, conversion is always accompanied by various zoning and regulations."
In New York City, office work takes up nearly a third of all jobs, compared to a quarter in the rest of the state, data from the New York state comptroller's office showed.
But many employees have been working from home or in a hybrid capacity since March 2020, when offices across the city first closed to protect people from COVID-19.
The continued work-from-home trend has led some office leaseholders or owners in New York to delay or downsize leasing office space.
That has caused a significant increase in the city's office-availability rate, reaching levels not seen for several decades.
In Manhattan, the percentage of office space available to rent increased from around 10 percent pre-pandemic to around 20 percent in the third quarter of 2022. By the fourth quarter of 2022, Manhattan had a total office availability rate of 18.7 percent, with Midtown at 17.7 percent.
New York City has converted offices into apartments for decades. Since 1995, 20 million square feet of offices in the Financial District were made into 17,000 homes, according to the city.
From 2010 to 2020, approximately 7 million square feet of office space was converted into around 4,300 residential units without government subsidies or other forms of financial support.
However, only 3 out of 78 office buildings that were sold in Manhattan since the start of the pandemic until November are earmarked to be converted into offices, according to Avison Young, a commercial real estate company.
Data from Kastle Systems, which records building-access-card swipes, shows that the average number of employees in New York who went into the office in November 2022 was less than half than prior to the pandemic.
Employers surveyed by the Partnership for New York City in September 2022 said that a more flexible approach to work looks set to continue for the foreseeable future.
The survey found that at least 77 percent of office-based employers said that a hybrid schedule would be their predominant "post-pandemic" policy because employees preferred it.
At the start of the pandemic, at least 128,000 jobs in office-based industries were lost, the report states. By October 2022, employment in office-based industries had largely recovered, but physical office attendance still has not.
That and other changes to the way people work nationwide could mean the value of US office buildings will plunge 40 percent by 2029 or $411 billion, says Stijn Van Nieuwerburgh, a professor in real estate at Columbia University's Business School.
Van Nieuwerburgh told China Daily: "[There are] more short-term leases, tenants are either not renewing leases or renewing leases but taking less space, some tenants are taking less space but in higher-quality, newer buildings."