Malaysian PM cultivates closer ties with Singapore
By PRIME SARMIENTO in Manila | China Daily | Updated: 2023-02-02 07:15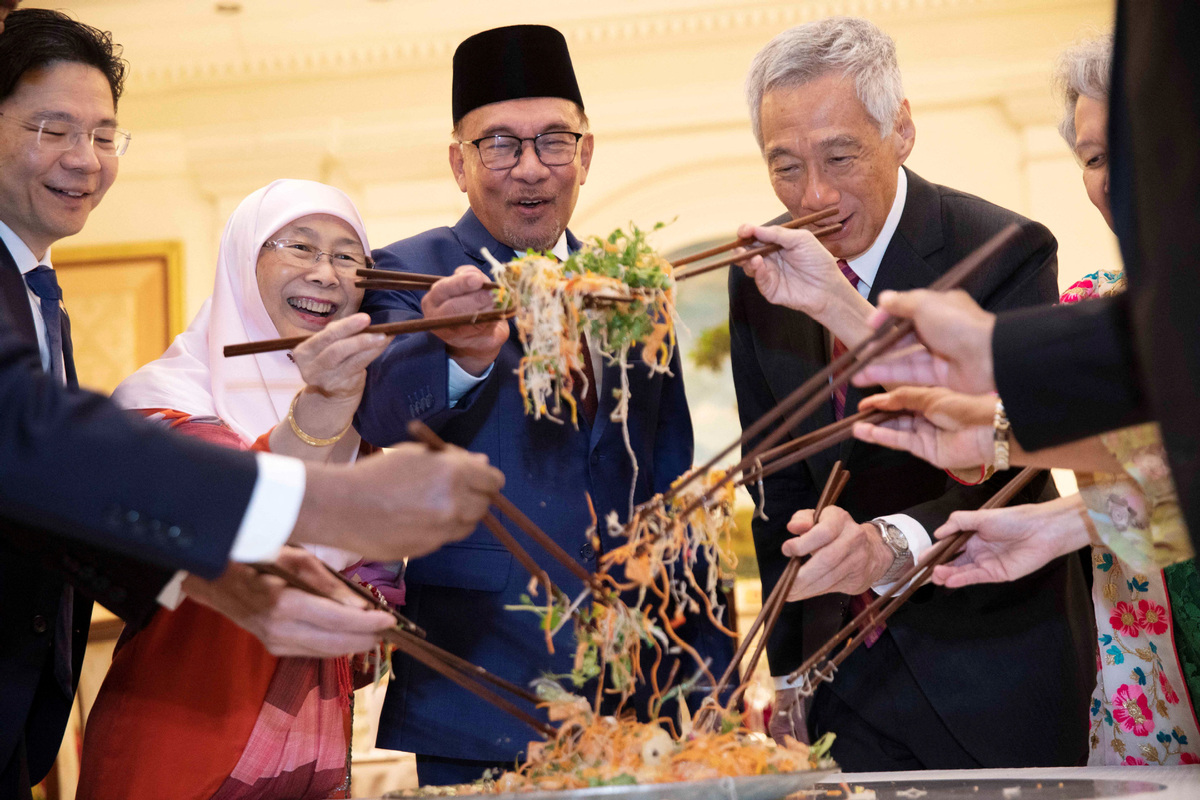 The leaders of Malaysia and Singapore have met in the city-state as Malaysia's Prime Minister Anwar Ibrahim continues to reach out to close neighbors first after taking office in November.
Anwar arrived in Singapore on Monday, affirming what he said is perhaps the "most important relationship for both countries".
He met Prime Minister Lee Hsien Loong and President Halimah Yacob. Anwar reaffirmed the long-standing and immutable friendship between the two countries, welcomed the reopening of borders, and witnessed the signing of an agreement on the digital economy and the green economy and a memorandum of understanding on collaboration in personal data protection, cybersecurity and the digital economy, Singapore's Ministry of Foreign Affairs said.
" (The state visit is) significant since Singapore is Malaysia's closest neighbor with strong trade and economic ties," said Azmil Tayeb, senior lecturer in the School of Social Sciences at Universiti Sains Malaysia.
"Thousands of Malaysian workers cross the causeway every day to work in Singapore, which had been difficult during the pandemic."
The Johor-Singapore Causeway is a combined railway and motorway bridge that links the city of Johor Bahru in southern West Malaysia to the district of Woodlands in Singapore.
"This is the first (state visit in Singapore) for Anwar as prime minister and is a good sign of positive relations," said Bilveer Singh, associate professor in the Department of Political Science, National University of Singapore.
James Chin, professor of Asian Studies at the University of Tasmania in Australia, said the Anwar-Lee meeting was significant because "this is the most important relationship for both countries".
Because Malaysia is part of the Association of Southeast Asian Nations, Anwar's first diplomatic tour destination needed to be an ASEAN member country, Chin said. This is why he visited Brunei and Indonesia a few weeks before visiting Singapore.