Party keeps pushing for self-governance
China Daily | Updated: 2023-02-02 09:03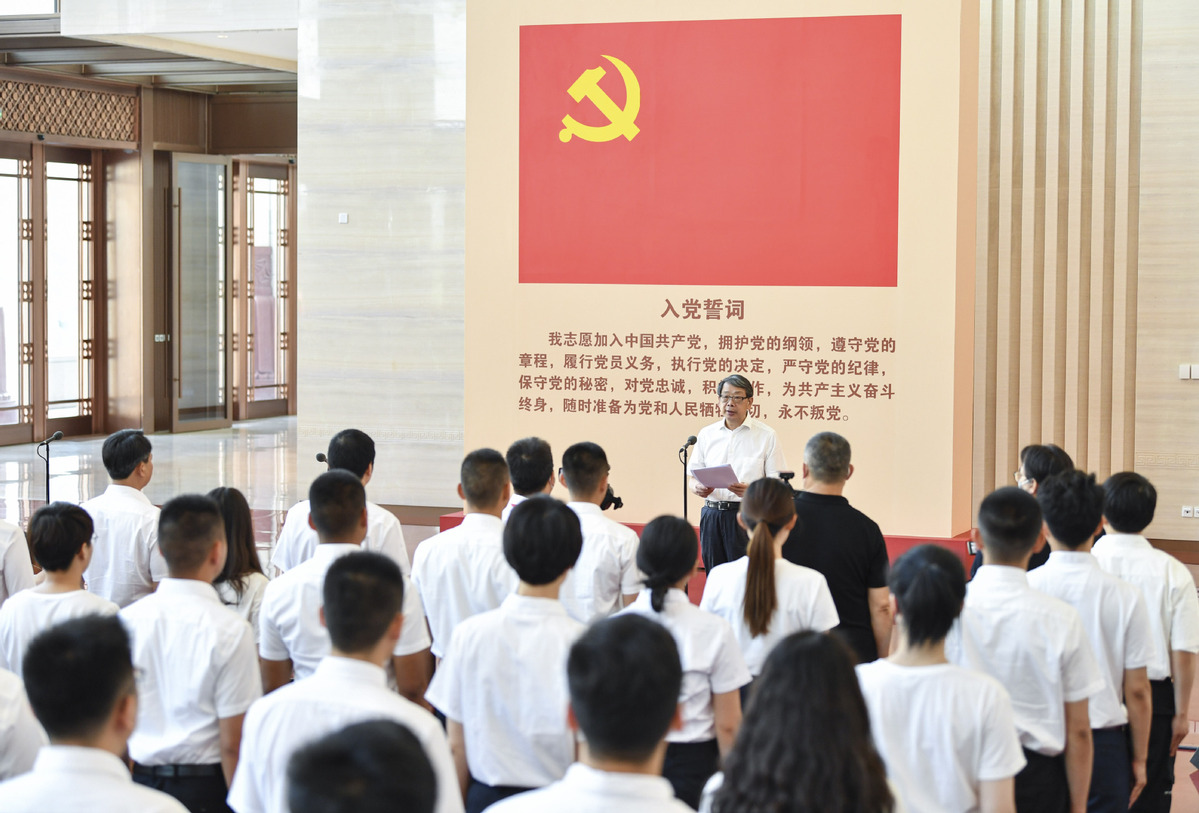 The Communist Party of China has continued to advance its strict self-governance agenda as 2023 begins.
Party organizations at all levels across China are sparing no effort to promote self-governance after the report of the Party's 20th national congress, which said that "full and rigorous self-governance is an unceasing endeavor and self-reform is a journey to which there is no end".
As the practice of formality for formality's sake and bureaucratism are recognized as enemies to the cause of the Party and the country, localities across China are bucking these traditions to increase efficiency.
"With less red tape and fewer formalities and meetings, we have more time to provide services to the people," said Guo Ying, a community official in Tangshan, North China's Hebei province.
There were many meetings in the past, Guo said, and they would often take up to two hours, consuming both time and energy.
"But now, officials at all levels are keeping in mind the importance of eradicating bureaucratism and the practice of formality for formality's sake, and both conduct and work performances have been greatly improved," Guo added.
For Li Ming, a resident of Tongyu county, part of Baicheng city in Jilin province, winter used to be unbearable due to the poor heating system in his neighborhood. But this year is different.
"Now, my house is perfectly warm, and I finally got my refund for the heating failures. Thank you for taking our complaints seriously and solving our problems!" Li told a discipline inspection official from the county during a follow-up visit.
Located in a region that is known for its bitter cold, Baicheng has a six-month heating season, two months longer than most Chinese cities.
For this reason, heating tops the list of concerns for Baicheng residents.
Targeting corruption and malpractice in the heating industry, the discipline inspection and supervisory commission of Baicheng has launched multiple campaigns.
To date, local authorities have filed cases against 16 individuals for discipline and law violations, and 13 officials have been punished. As a result, the city has recovered over 6.6 million yuan ($1 million).
"Feeling warm at home makes people feel warm about the government," said Li Lichun, head of the discipline inspection and supervisory commission of Baicheng.
Li said that in the near future, the misappropriation of funds for improving people's well-being, the abuse of judicial and legal power and other behavior that harms public interests will be targeted in the commission's work.
An effective oversight system that brings neglected issues to light gives people a more concrete feeling of fulfillment, happiness and security, Li said.
Lu Ruiying, an elderly man from Deqing county in Huzhou city, Zhejiang province, said he was delighted to see the changes that have taken place in the county's once neglected elderly care system.
"Now, volunteers pay me visits and chat with me every month," Lu said.
The need for improved elderly home care services drew the attention of Deqing's inspection teams.
XINHUA
Through a face-to-face inspection feedback mechanism between the inspection and supervisory authorities and the county government, the issue was deliberated and tackled in a timely manner.
Wang Yunxiang, head of the discipline inspection and supervisory commission of Deqing, said that 16 of the 28 issues discussed have been addressed in recent years.