EU plays down talk of progress on protocol
By JULIAN SHEA in London | China Daily Global | Updated: 2023-02-02 09:26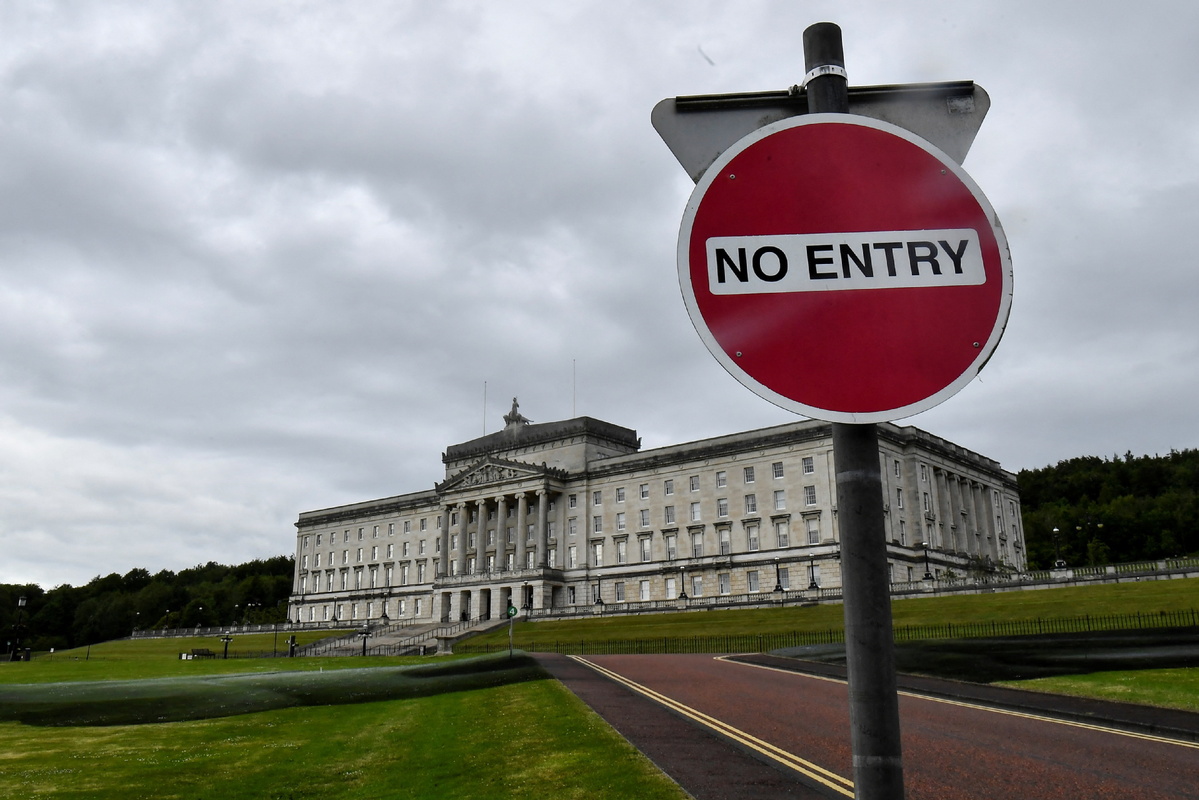 European Union officials have rejected newspaper reports that a compromise has been reached over the role of the European Court of Justice, or ECJ, as part of a potential breakthrough in negotiations between the British government and the EU over the Northern Ireland Protocol, one of the main unresolved issues of Britain's exit from the bloc three years ago.
Currently, Northern Ireland, which is politically part of the United Kingdom but geographically separate, effectively remains within the EU for legislative and regulatory reasons to avoid the creation of a hard border with its neighbor and EU member state the Republic of Ireland.
The Times newspaper reported that it understood Brussels "has accepted a proposal that would avoid the need for routine (customs) checks on products destined for the province," and also that a deal had been reached, which meant the ECJ would be able to rule on Northern Ireland-related issues if a case was referred by courts in the province.
The BBC rebuffed this, however, with unnamed sources it describes as "close to the talks", suggesting this was speculation from someone on the British side.
Ireland's state broadcaster RTE quoted another source who said: "Nothing new. Talks ongoing. Progress (is) being made, but no sign of anything imminent."
Growing pressure
Pressure for a resolution to the dispute is growing ahead of April's 25th anniversary of the signing of the Good Friday Agreement, which ended decades of violent conflict known as the Troubles across Northern Ireland, which also frequently spilled over onto the British mainland and into the Republic of Ireland, and claimed more than 3,500 lives.
The existence of the protocol is an affront to many in Northern Ireland's unionist community, whose political allegiance is to the UK and who fear being cast adrift by authorities in London as part of a process toward becoming part of a united Ireland.
Northern Ireland has a devolved assembly based on power-sharing between unionists and republicans who favor a united Ireland, and the majority of members returned to the assembly in elections in May back the protocol staying in place.
However, the largest unionist political party, the Democratic Unionist Party, upon whose support former British prime minister Theresa May relied on in her failed attempts to get a Brexit deal through Parliament, is refusing to take part in a power-sharing deal as long as the protocol remains in place, bringing the situation to a complete deadlock and making it all the more difficult for a resolution before the April anniversary.