Developers seek casinos in Manhattan
By AI HEPING in New York | chinadaily.com.cn | Updated: 2023-02-02 12:03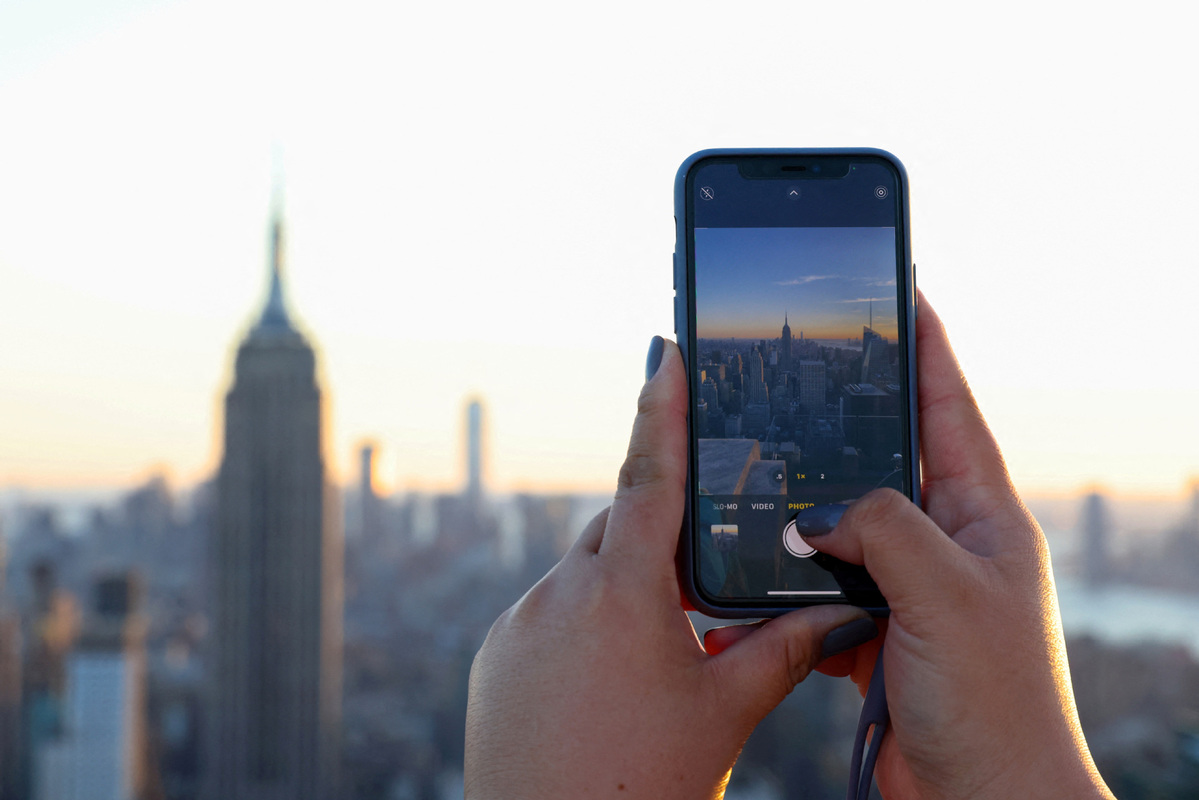 A proposal seeking one of New York City's three casino licenses would include a massive Ferris wheel near the United Nations' headquarters in Midtown Manhattan with a mostly underground casino.
Another proposal would convert the top three floors of Saks Fifth Avenue's flagship department store on Fifth Avenue across from Rockefeller Center and St. Patrick's Cathedral into a "luxury, high-end casino''. The project will cover about 200,000 square feet, including a new lobby with a separate entrance for the casino, said Hudson Bay Co, the owner of the Saks Fifth Avenue department store chain.
The proposal with the Ferris wheel is the latest bid for one of the three licenses for Las Vegas-style casinos in New York City, which would include live table games and slot machines.
Experts say three downstate casinos could together generate an estimated $4.4 billion in gross gambling revenue. Lawmakers have projected billions more dollars in regular tax revenues, which are expected to be invested into the state's public schools, local governments and gambling-addiction treatment services.
Gambling companies and real estate developers who have announced casino proposals are mostly focused on Manhattan sites, including Times Square, Penn Station and Hudson Yards. There are proposals for locations in Coney Island in Brooklyn, and in Queens and Nassau County on Long Island.
State gambling regulators have said no determinations on who will get the licenses will be made "until sometime later in 2023 at the earliest''. But Governor Kathy Hochul wants New York City to get the new casinos this year. She is pushing to include a provision in the state budget to expedite the licenses.
The Hotel and Gaming Trades Council, which endorsed Hochul in her run for a full term, also is lobbying hard for the jobs those casinos would create for its nearly 10,000 unemployed members.
Seven gambling companies are spending roughly $300,000 a month on lobbying for the state to fast-track the three casino licenses, and to influence the decision on where the casinos will be located and who will operate them, according to The New York Times.
The operators awarded licenses will have to pay the state at least a $500 million fee for each one and an applicant "may propose to pay a higher license fee", a state board said, which could turn the race for a license into a bidding war.
The initial licenses will run from 10 years to 30 years based on the investment of the winning bidder; revenue to the state weighs heavily in the rating of the bidder's proposals.
Hochul said she will stay out of the bidding process for the licenses, but she effectively controls the New York State Gaming Commission.
The casino proposals for Manhattan have drawn resistance from some lawmakers, local businesses and residents.
The Broadway League, which represents theater owners, has said that a casino in Times Square "would bring deep economic and social disruption" to the area.
There also is a question about how the New York City-area casinos could affect struggling upstate casinos, whether they would siphon revenues or lead to closings of any of 11 Las Vegas-style venues, seven of them run by Native American nations.
"New York City, for a whole host of obvious reasons, is the single-most important, unclaimed prize in gaming," said Michael Pollock, managing director of Spectrum Gaming Group, a nonpartisan consultancy that specializes in the economics, regulation and policy of legalized gambling worldwide, told The Wall Street Journal. "Because of its New York City brand, because of its population, its disposable income, its existing tourism infrastructure."
In addition to how much revenue a casino expects to bring in, a review of each application will consider how many jobs a prospective operator plans to create, the wages for employees, and a commitment to contract with minority and women-owned business enterprises.
Agencies contributed to this story.