Washington moves stoke tensions, Beijing says
By ZHAO JIA | China Daily | Updated: 2023-02-03 07:47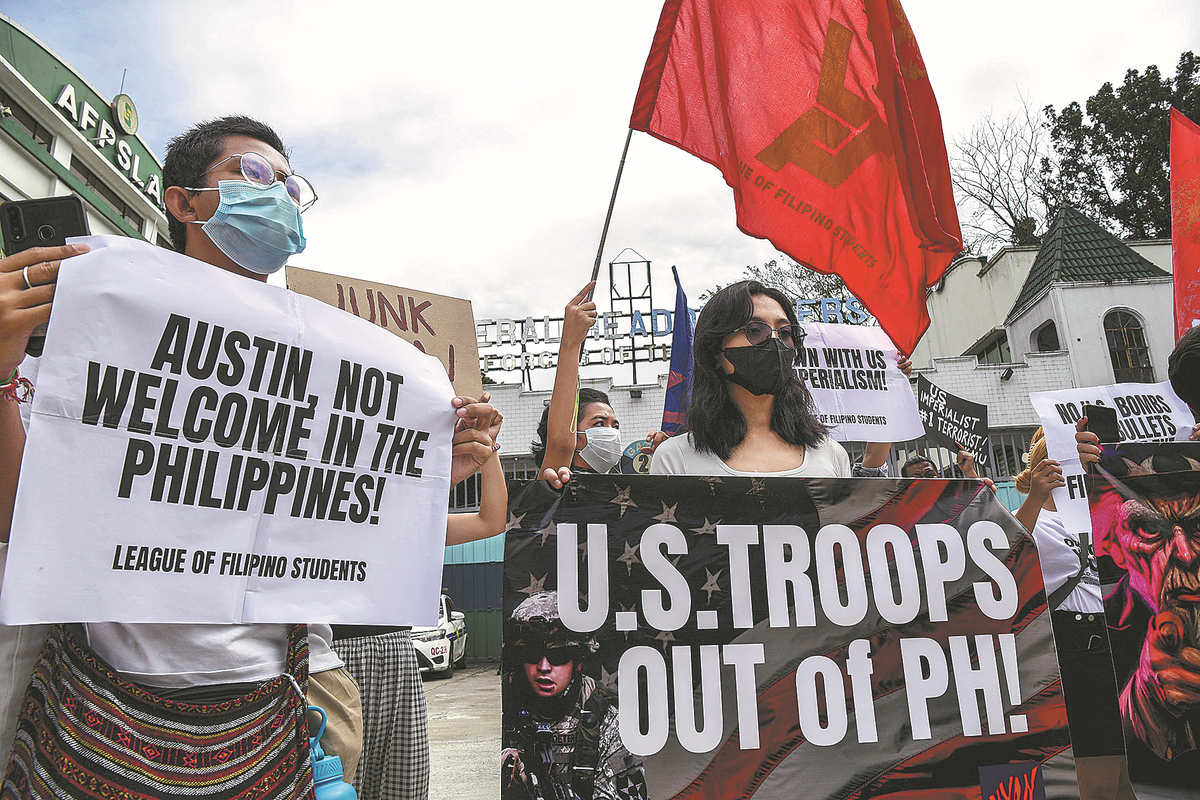 China on Thursday warned countries to stay alert and not let the United States exploit them, after the US and the Philippines announced plans to expand Washington's military presence in the Southeast Asian country.
Out of self-interest, the US has constantly strengthened its military deployment in the region with a zero-sum mentality. Such moves are escalating tensions in the region, and endangering regional peace and stability, Foreign Ministry spokeswoman Mao Ning said.
"Countries in the region should remain vigilant against this and avoid being exploited by the US," Mao said at a daily news briefing.
Her remarks came as US Defense Secretary Lloyd Austin announced an agreement with Philippine Defense Secretary Carlito Galvez on Thursday that would grant US forces access to four more Philippine military camps.
The deal falls under the countries' Enhanced Defense Cooperation Agreement, which dates back to 2014. The New York Times reported that the deal marks the first time in 30 years that the US will have such a large military presence in the Philippines.
Austin arrived in the Philippines on Tuesday from the Republic of Korea, where he also expressed the US' readiness to increase its deployment of advanced weapons.
"China has always believed that defense and security cooperation among countries should contribute to regional peace and stability, rather than target a third party or harm a third party's interests," Mao said.
Also at the briefing, Mao urged the US to stop all official contacts and military ties with the Taiwan region, and refrain from creating new tensions across the Taiwan Straits, after Taiwan leader Tsai Ing-wen hosted the former head of the US "Indo-Pacific" Command Phil Davidson on Thursday.
"To solve the Taiwan question, it is a matter of the Chinese people and must be decided by the Chinese people," Mao said, stressing that Taiwan is an inalienable part of China's territory.