Fed's modest hike not seen roiling mkts
By SHI JING in Shanghai | China Daily | Updated: 2023-02-03 09:04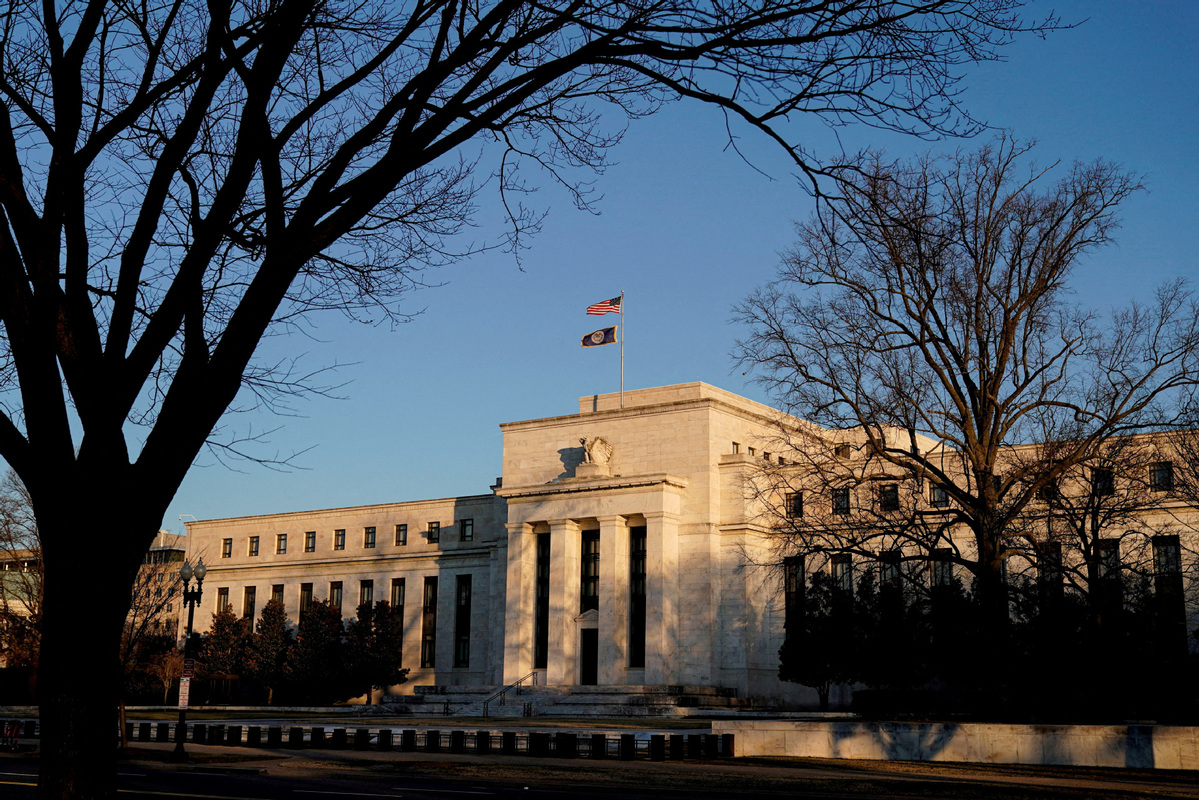 US central bank could effect more rate increases to tame high inflation
The 25 basis point increase in interest rates announced by the United States Federal Reserve on Wednesday is largely in line with market expectations and unlikely to exert negative impact on China's capital markets, experts said.
The latest hike will lift the US benchmark interest rate from 4.5 percent to 4.75 percent. It is the smallest increase since March last year, coming off a 50 bp hike in December that followed four 75 bp hikes starting in June.
The Fed said that the mild increase in expenditure and production, as well as the robust rebound in the job market, have provided room for a more modest interest rate hike. US Fed Chairman Jerome Powell said at a Wednesday news conference that the slowdown in interest rate hikes will help the Fed to assess if US economic growth is heading in the right direction, adding that the Fed sees that the pace of higher prices has eased.
This could be seen as an indication that it could be nearing the completion of its interest rate hikes.
However, he said the central bank could effect a few more rate hikes to bring down inflation to the target of 2 percent.
Cui Rong, chief macroeconomic analyst for overseas markets at CITIC Securities, said the 25 bp hike is in line with market expectations. This can be evinced from the US stock market performance on Wednesday, with the Nasdaq up 2 percent and S&P 500 1.05 percent higher.
Powell's speech on Wednesday was mainly neutral, showing some dovish signs, Cui said. As the Fed's policies will remain flexible, investors should keep a close eye on major economic indicators — especially the consumer price index — for short-term guidance, as well as job market data for the long-term big picture, she added.
Santiago Millan, a macro strategy analyst from Boston-based Wellington Investment, said the Fed may raise interest rates once or twice more this year, while the entire interest rate hike cycle should end later this year.
But it should be noted that the Fed's efforts to curb inflation and peak benchmark interest rates are all happening at a time when the US is showing sluggish economic growth, Millan said.
Such an economic slowdown will weigh on stocks and asset prices. Although the US stock market will not slide this year, companies' price-to-earnings ratios will further decrease in the following months, he added.
Yang Delong, chief economist of First Seafront Fund, said that the Fed's latest interest rate hike will not exert much pressure on the renminbi exchange rate. On the contrary, market expectations of an end to the Fed's tightening cycle will help drive up the Chinese currency's value, he said.
Zheng Xiaoxia, chief strategist of Hua An Securities, said that the slowing of Fed interest rate hikes will become an external supporting force to boost A-share market performance in February.
The European Central Bank is also expected to raise interest rates, while the Bank of England will likely announce a hike soon, said Swissquote Bank analyst Ipek Ozkardeskaya.