Pharmaceutical companies grab Chinese market opportunities
By LIU ZHIHUA | China Daily | Updated: 2023-02-03 09:11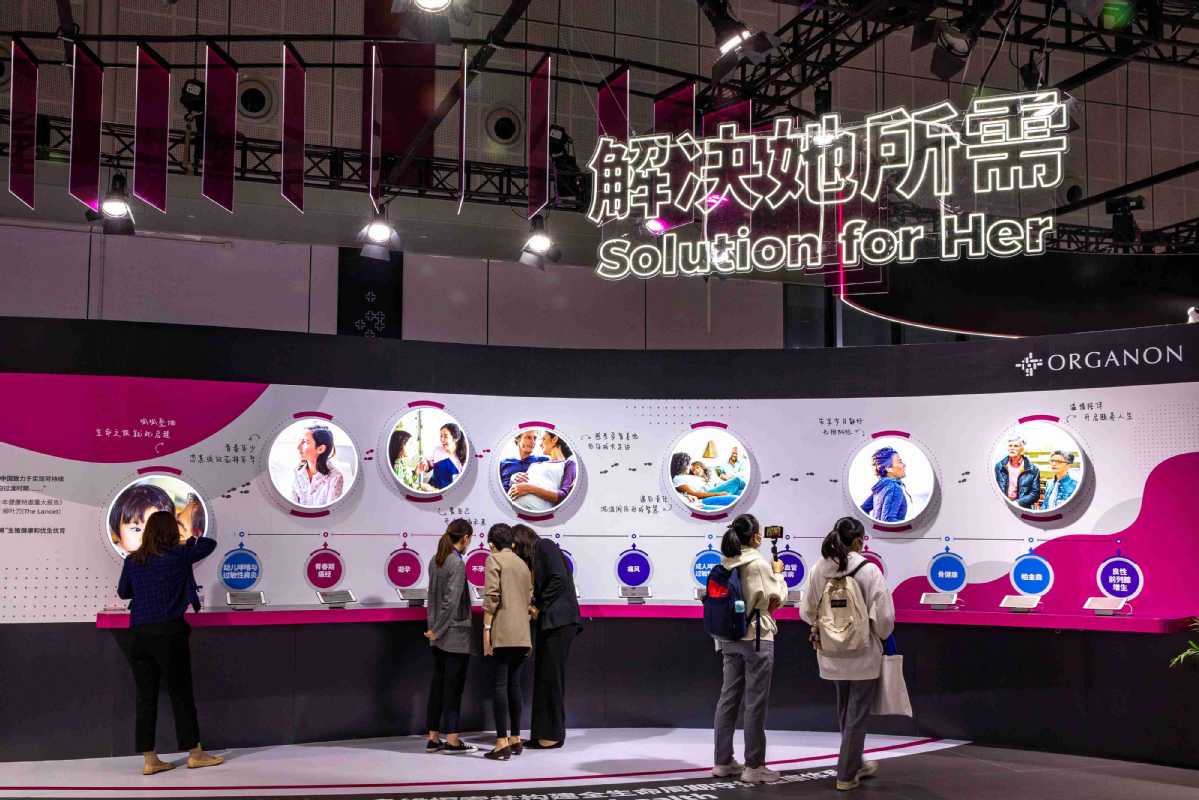 According to a recent report by the R&D-based Pharmaceutical Association Committee, China's continuous opening-up has attracted an increasing number of multinational pharmaceutical companies to fully participate in China's market, initially being distributed in coastal cities such as Shanghai, Tianjin, as well as Hangzhou in Zhejiang province, Suzhou in Jiangsu province and Guangzhou in Guangdong province.
Their investments have expanded to cities in inner regions, such as Changsha in Hunan province, Wuhan in Hubei province, Chengdu in Sichuan province and Xi'an in Shaanxi province. They have also expanded investments from focusing on market and manufacturing to R&D in China, the report said.
Industry experts said China has become not only an important market, but also a source of innovation for multinational pharmaceutical companies.
With the inauguration of its regional headquarters in Qingdao, Shandong province, in late 2022, United Kingdom-based global pharmaceutical company AstraZeneca has officially completed a new layout in China — Shanghai for its main headquarters and Beijing, Hangzhou, Chengdu, Guangzhou, Wuxi in Jiangsu province and Qingdao as its six regional headquarters.
Last year, AstraZeneca unveiled a plant in Qingdao and announced additional investments of 100 million yuan and 180 million yuan, respectively, into its two existing production and supply bases in Wuxi and Taizhou in Jiangsu province.
Currently, the company has expanded its operations to new areas such as rare diseases, autoimmunity, vaccines and infections, while continuing to deepen its long-term strengths in areas including oncology, cardiovascular, metabolism, respiratory and gastrointestinal diseases.
All the projects in AstraZeneca China's R&D pipeline in 2022 were developed simultaneously with its global R&D plan.
"As the Chinese government and the public attach greater importance to health with economic development, a lot of supportive policies and clearer guidance and regulations have been introduced," said Wang Lei, executive vice-president of AstraZeneca and president of AstraZeneca China.
"AstraZeneca sees great opportunity in accelerating innovation through cooperation in China," he said, adding that the company will continue to increase investment in the country.
China's potential in the pharmaceutical market and innovation has also attracted the attention of top players in statistical software and advanced analytics for clinical trial design and execution.
US-based Cytel, which officially entered China in 2020, said it will strengthen efforts to deepen its development and continue to increase investment in the country.
"We believe that under the guidance of the Chinese government's policy of expanding high-level opening-up and widening market access, foreign-funded enterprises will have greater development opportunities in the market," said Jing Ping Yeo, vice-president and head of Asia-Pacific at Cytel.
Cytel's statistical analytics software enables its clients to explore more strategic options to mitigate the risk of clinical trials and experiment with the benefits of complex trial designs.
It plans to build a strong local team in China in 2023 and scale up its offices and operations in Shanghai, Beijing and other cities. It is also actively working with various partners in China to jointly create a one-stop full-service provider for clinical research services.