China services activity expands thanks to optimized COVID measures
By Ouyang Shijia | chinadaily.com.cn | Updated: 2023-02-03 14:11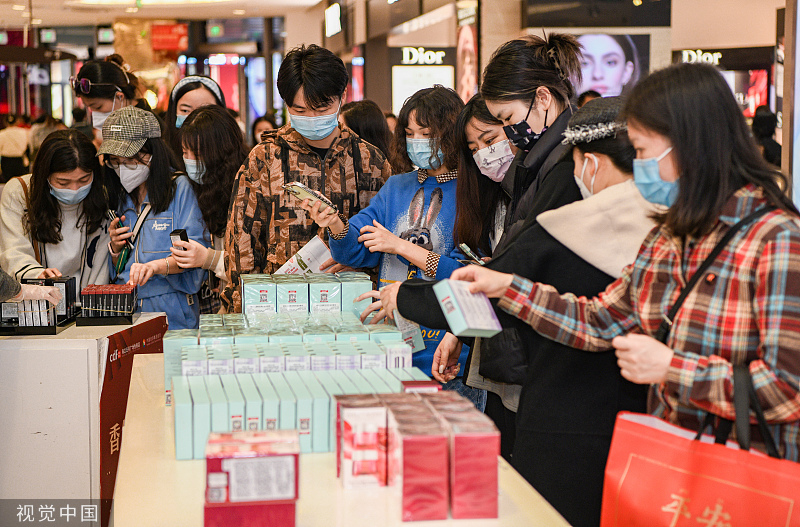 China's services activity expanded for the first time in five months in January, as both demand and supply picked up on the implementation of optimized COVID-19 control measures, a private survey showed on Friday.
The Caixin China General Services Purchasing Managers' Index rose to 52.9 in January after 48 in December, above the 50-point mark that separates growth from contraction, media group Caixin said in a report.
"Services activity experienced a boom, as both supply and demand expanded," said Wang Zhe, senior economist at Caixin Insight Group. "Although COVID infections remained high, an easing of related containment measures stimulated supply and demand in the sector."
The report said companies frequently linked the expansion in activity to the optimized COVID containment measures and a recovery in customer demand.
The gauges for business activity and total new business both came in above 50 in January, marking an end to a four-month contraction. Lifted travel restrictions also boosted services exports, with the sub-index for new export orders climbing into expansionary territory, the report said.
Notably, business confidence strengthened during the month, as optimized COVID-19 containment measures are widely expected to boost activity over the coming year and the level of business optimism rose to its highest since February 2011.
Owing to the improvement in both services and manufacturing sectors, Caixin's composite PMI, which includes both manufacturing and services activity, improved to 51.1 from 48.3 in December, the report said.
ouyangshijia@chinadaily.com.cn