ASEAN eyes on golden chance to revive tourism
By LEONARDUS JEGHO in Jakarta | China Daily | Updated: 2023-02-04 07:14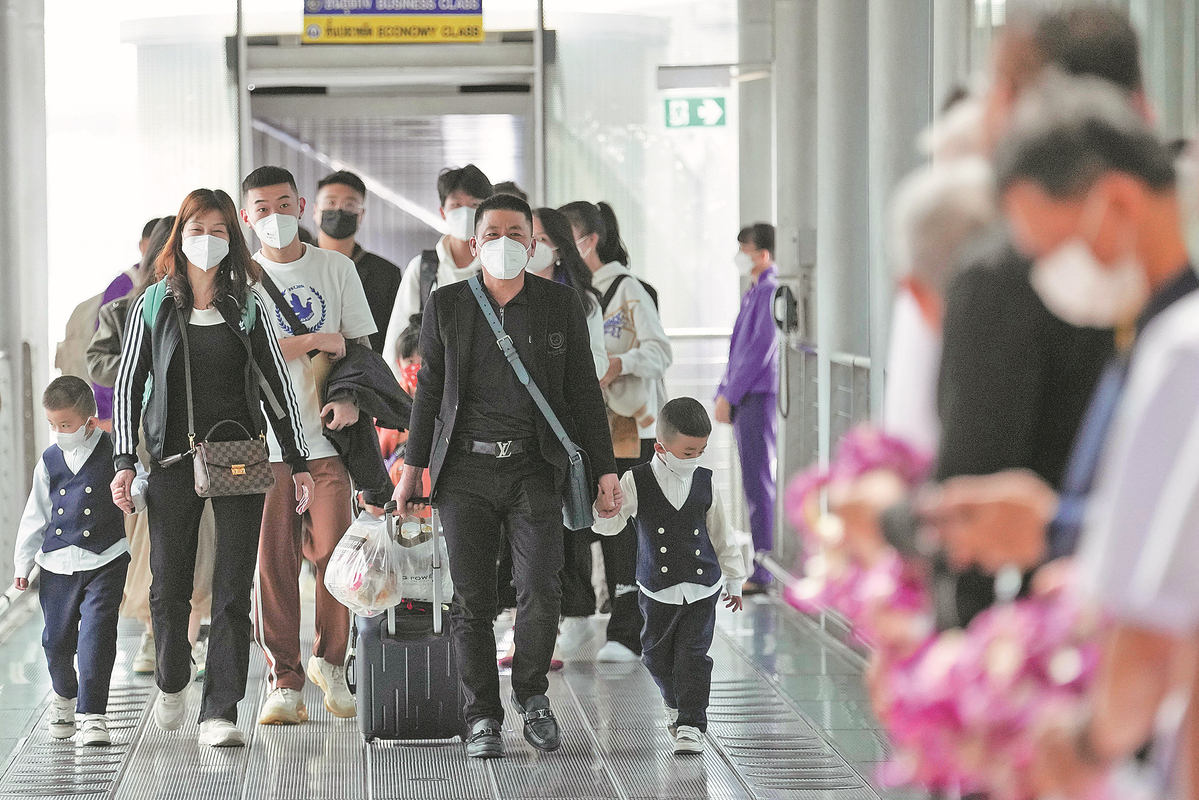 The ongoing ASEAN Tourism Forum, or ATF, offers the region a golden chance for closer cooperation on recovery and promotion of regional tourist destinations to the rest of the world, a leading Indonesian official said on Friday.
Addressing the opening ceremony in the central Javanese city of Yogyakarta, Indonesian Vice-President Ma'ruf Amin called on ASEAN countries to cooperate more closely so that the region's tourism will have high competitive capability.
"Let's make this important forum a cusp for burgeoning post-pandemic growth in ASEAN as well as a platform for leaders to discuss policy and program toward the development of future oriented tourism," he said.
Successful organization of international events has served as proof that ASEAN is ready to attract international tourists, he said.
ASEAN countries have proved their strength by succeeding to get on recovery tracks. In the first three quarters of 2022, according to data of the United Nations, tourist arrivals in ASEAN and the Pacific islands had risen 11 percent from the same period in 2021.
The ceremony was held at the open theater of the ancient Prambanan Temple. The forum kicked off on Thursday with the opening of TRAVEX, an expo of travel products and services in the region.
Indonesia holds the rotating ASEAN chairmanship this year. The theme of the forum, "ASEAN — Empower Talent, Embrace Technology, Recover Tourism", represents Indonesia's commitment to accelerating tourism recovery and creating empowered and competitive and professional talent, forum officials said.
Tourism ministers from ASEAN members are participating in the four-day forum, along with delegates from ASEAN's partners including China, India and South Korea. More than 2,000 participants from more than 25 countries are expected to attend the forum.
Indonesian tourism industry players are hoping that holding the forum will attract more tourists to Southeast Asia's biggest economy, especially from China. A total of 16.11 million foreign tourists visited Indonesia in 2019 at its peak before the COVID-19 pandemic.
Big market
Putu Winastra, chairman of the Bali chapter of the Association of the Indonesian Tour and Travel Agencies, said he is expecting more Chinese tourist arrivals now that the Chinese government has optimized its COVID-19 policy.
China is one of the biggest travel markets for Indonesia. And in Bali, Chinese tourists averaged 50 percent of the total tourist arrivals before 2020, Winastra said.
On Jan 22, the first batch of Chinese tourists arrived in the resort island of Bali. These 210 travelers came in via a chartered plane from Shenzhen, Guangdong province.
The writer is a freelance journalist for China Daily.
Prime Sarmiento in Hong Kong contributed to the report.