Putin warns over arms deliveries to Kyiv
Updated: 2023-02-04 07:29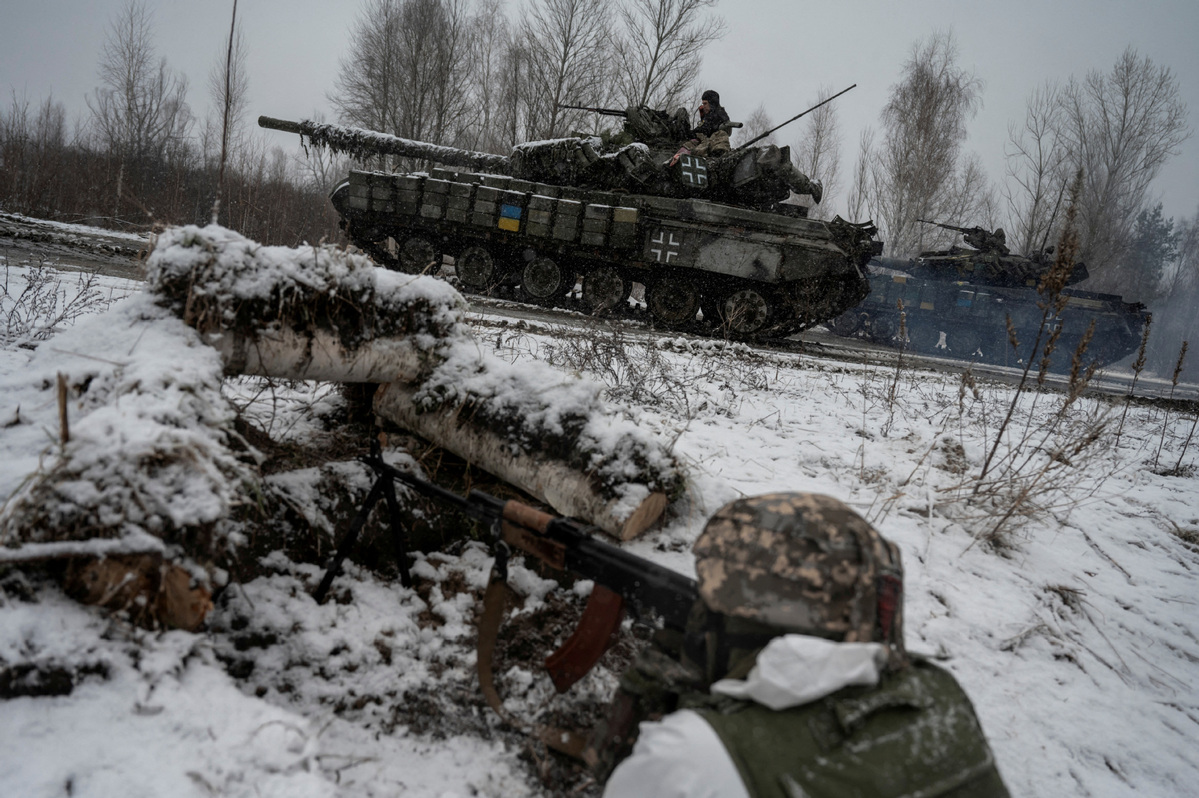 MOSCOW — Russian President Vladimir Putin vowed a decisive response on Thursday to any country threatening Russia, and lashed out against Germany for promising tanks to Kyiv.
His threats came after Ukrainian President Volodymyr Zelensky alleged that the Kremlin was consolidating its forces for a fresh offensive.
Zelensky was speaking in Kyiv beside the European Union's chief Ursula von der Leyen, who said the bloc was looking to finalize fresh sanctions against Russia by Feb 24, exactly one year after the conflict broke out.
At a ceremony commemorating the Red Army's victory against Nazi troops 80 years ago in the southern Russian city of Volgograd, Putin said it is unbelievable that Russia is once again being threatened by German tanks.
"We have something to respond with," he said. "A modern war with Russia will be completely different."
Ukraine secured promises from the West this month for deliveries of modern battle tanks to fight Russian forces, and Kyiv is now asking for long-range missiles and fighter jets.
Putin has insisted that Russia is weathering the barrage of sanctions imposed by Ukraine's Western allies and will continue its special military operation in Ukraine.
But von der Leyen said sanctions were already "eroding" Russia's economy, "throwing it back by a generation". She estimated that an existing oil price cap alone was costing Moscow around 160 million euros ($174 million) every day.