Heated metaverse bubbles could mean troubles
By Sun Jiashan | China Daily | Updated: 2023-02-04 09:05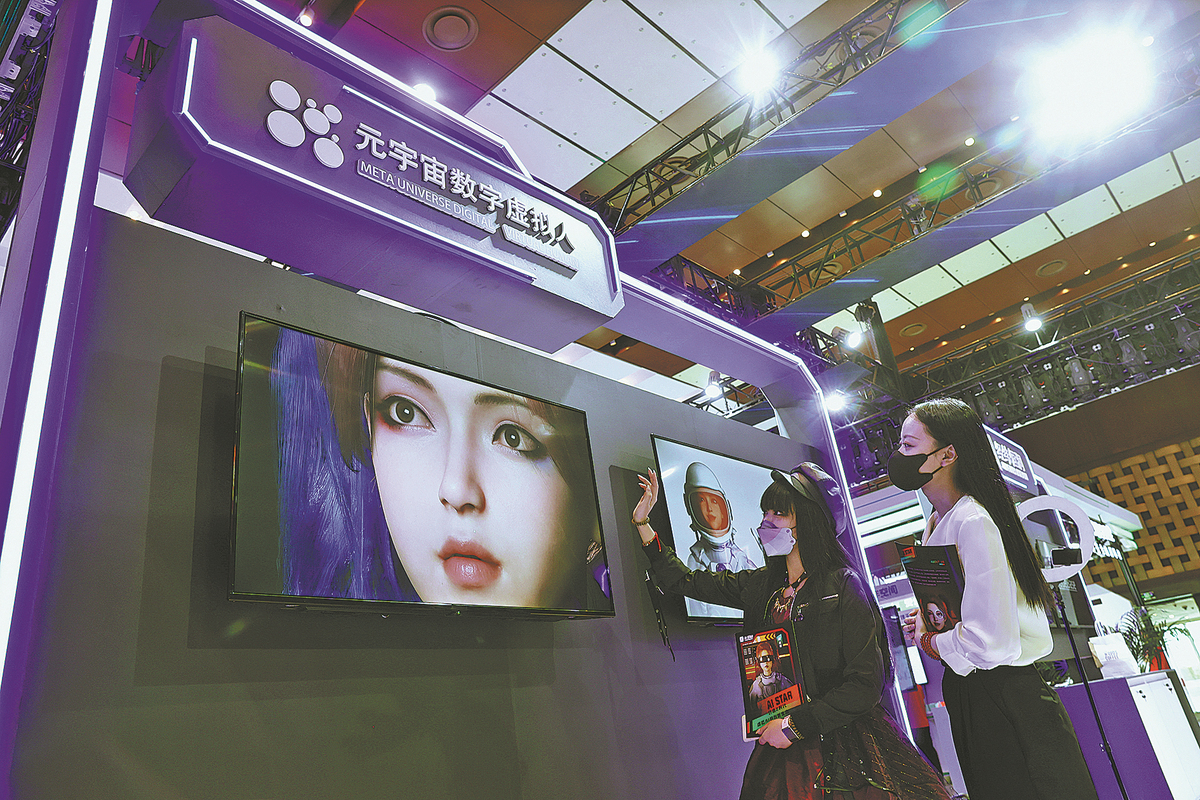 The "metaverse" is not a break-through technological innovation. Many academics don't even recognize the metaverse as a technological concept. This means the hype created over the metaverse, predominantly by global internet conglomerates, is mainly for financial purposes. Specifically, Facebook, which has changed its name to Meta, intends to develop hardware to support the "metaverse ecosystem" and raise the valuations of the virtual-reality enterprises it acquired a few years ago.
After two years of aggressive promotion, the metaverse heat is still to ebb. Aside from not fulfilling its pledge to turn technological concepts into reality, the supposed metaverse has failed to build the most basic technology-business ecosystem. Worse, the bubble in the heated metaverse real estate sector burst last year, especially because some internet giants have become financial speculators under the cover of the hype. Metaverse real estate is actually digital simulation, a technology which became outdated way back in 2016.
The metaverse has nothing new in essence. At present, most of the metaverse real estate companies don't integrate fundamental properties with digital properties, which means there can be deals under the table. And dealing under the table is risky.
First, real estate in the hypothetical metaverse (or virtual real estate) can be copied and pasted in virtual space. Second, with cryptocurrencies such as Bitcoin and Ethereum, trade in metaverse real estate is untraceable, leaving room for crimes such as financial fraud or money laundering. However, that is not possible in China, because trading in metaverse real estate is banned in China.
Like metaverse real estate, metaverse mooncakes, too, went viral during Mid-Autumn Festival last year, which is another example of speculation over and hype of the metaverse. Both of them use the most basic technology of blockchain — a combination of digital simulation and encryption key. Still, many simulated scenes of digital mooncakes looked like fakes, with some looking simply like pictures.
Besides, they are called "digital mooncakes" just because they are encrypted.
Like metaverse real estate and mooncakes, virtual humans or digital humans — another recent metaverse concept — are not new either. It is a combination of existing technologies such as virtual reality, augmented reality and digital simulation, and is yet to develop a business model or study the consumption scenario.
As many metaverse bubbles have burst and related enterprises gone bankrupt, the concept of "virtual humans" has been created to start a new round of hype and speculation, and push up the valuations of certain companies. Of course, speculative measures work for a while before becoming totally ineffective.
Although some well-made virtual humans or digital humans can give creators aesthetic pleasure, how to trade in them is still unclear. The market is free to trade in anything as long as it is not contraband or harmful to society, but the overhyping of digital humans goes against the norms of the market economy and will disturb the market order.
Besides, the scale of the metaverse has dropped sharply from its peak last year, despite there being excessive bubbles in the industry. As such, the industry should be vigilant against financial speculation and hyping up products and services in the name of virtual humans. While it is good to embrace high-tech and look toward the future, we should also be wary of the traps that our fascination with new, fashionable words can lead us into.
Also, technological progress need not necessarily be like some great leap forward but rather an accumulation of incremental advances. So there is no need to pay too much attention to new concepts such as the metaverse. As for industries, they should return to respecting the rules of the financial market, and believing in real science and technology, as bubbles of speculation are bound to burst sooner or later.
Since US internet companies have seen their valuation plunge and the entrepreneurship boom has more or less ended, the concept of digital humans could signal the end of speculation and hype over the metaverse too.
The author is a researcher at the Chinese National Academy of Arts. The views don't necessarily reflect those of China Daily.
If you have a specific expertise, or would like to share your thought about our stories, then send us your writings at opinion@chinadaily.com.cn, and comment@chinadaily.com.cn.