Memphis Zoo's giant panda Le Le dies at 25
By LIA ZHU in San Francisco | chinadaily.com.cn | Updated: 2023-02-04 10:21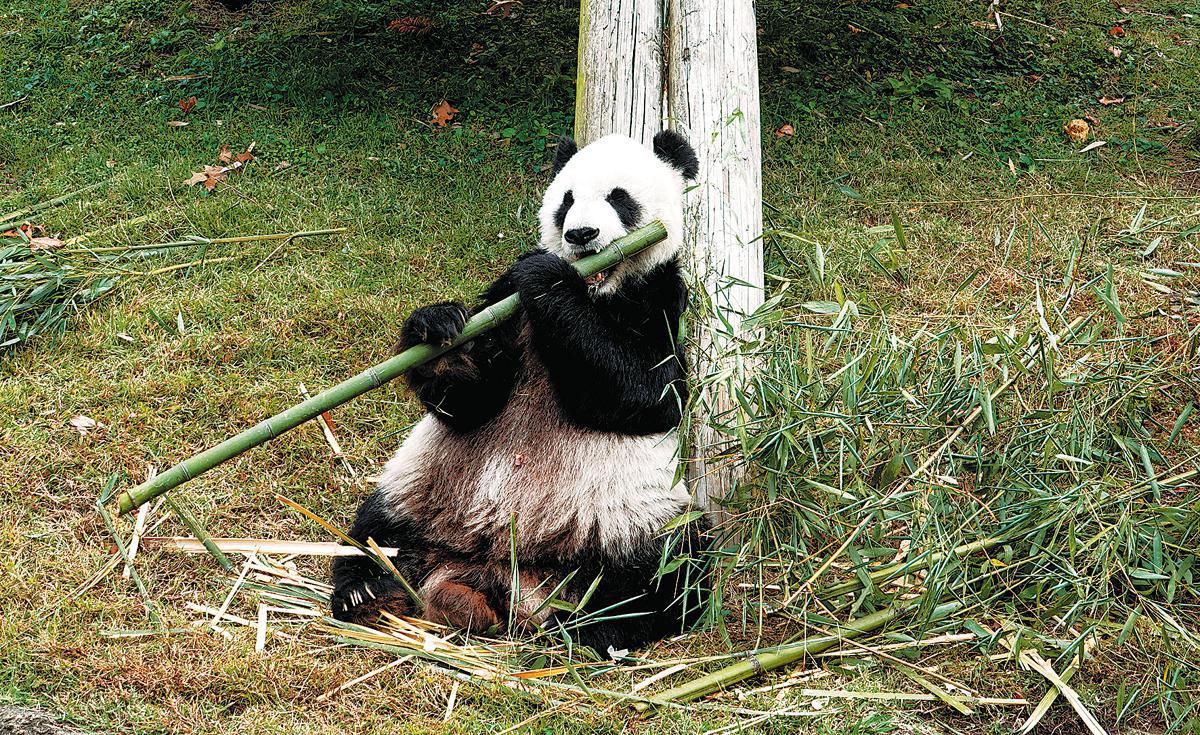 After two decades at the Memphis Zoo in Tennessee, giant panda Le Le died unexpectedly Wednesday morning, the zoo announced Friday.
Le Le, born on July 18, 1998 at the Shanghai Zoo, was 25 years old at the time of his death. He came to the zoo in 2003 and was slated to return to China this year after the end of the loan agreement with the Chinese Association of Zoological Gardens.
"Le Le's name translates to 'happy happy,' and his name perfectly reflected his personality," the zoo said in a statement. "Le Le was a happy bear that enjoyed apples, engaging with enrichments and relaxing while covering himself with freshly shredded bamboo. He had an easy-going personality and was a favorite of all who met and worked with him over the years."
Over the 20 years, Le Le delighted millions of guests, served as an exemplary ambassador for his species and remains a shining symbol of conservation partnership with China, the zoo said.
At this time, a cause of death has yet to be determined as medical investigation is pending.
A wreath of white roses, along with a black and white photo of Le Le, bamboo leaves and one of his blankets, were placed in his play room in a photo posted to the zoo's Twitter account.
The zoo said it will be open Saturday for visitors to leave a note or flowers for Le Le.
Le Le's surviving partner Ya Ya is still at the zoo and scheduled to be returned to China. Ya Ya, born at the Beijing Zoo, came to Memphis with Le Le the same year as part of a Sino-US giant panda protection and research program.
In recent years, the Memphis Zoo has drawn criticism from animal activists who believed the pandas were being mistreated and neglected.
A series of detailed statements from the Memphis Zoo explained both Ya Ya and Le Le were in great health, especially for their age.
The Chinese Association of Zoological Gardens organized experts from zoos and research centers to assess Ya Ya's condition and an official with the organization said last month no signs of neglect had been found.
The Memphis Zoo is one of three zoos in the United States to have pandas, courtesy of the Chinese Association of Zoological Gardens. The other two are the Atlanta Zoo and the Smithsonian National Zoo in Washington, D.C.
liazhu@chinadailyusa.com