IAEE says 'net-zero ambitions' should not affect the livelihoods of people
By Jan Yumul and Liu Xiaohan in Riyadh | chinadaily.com.cn | Updated: 2023-02-05 20:59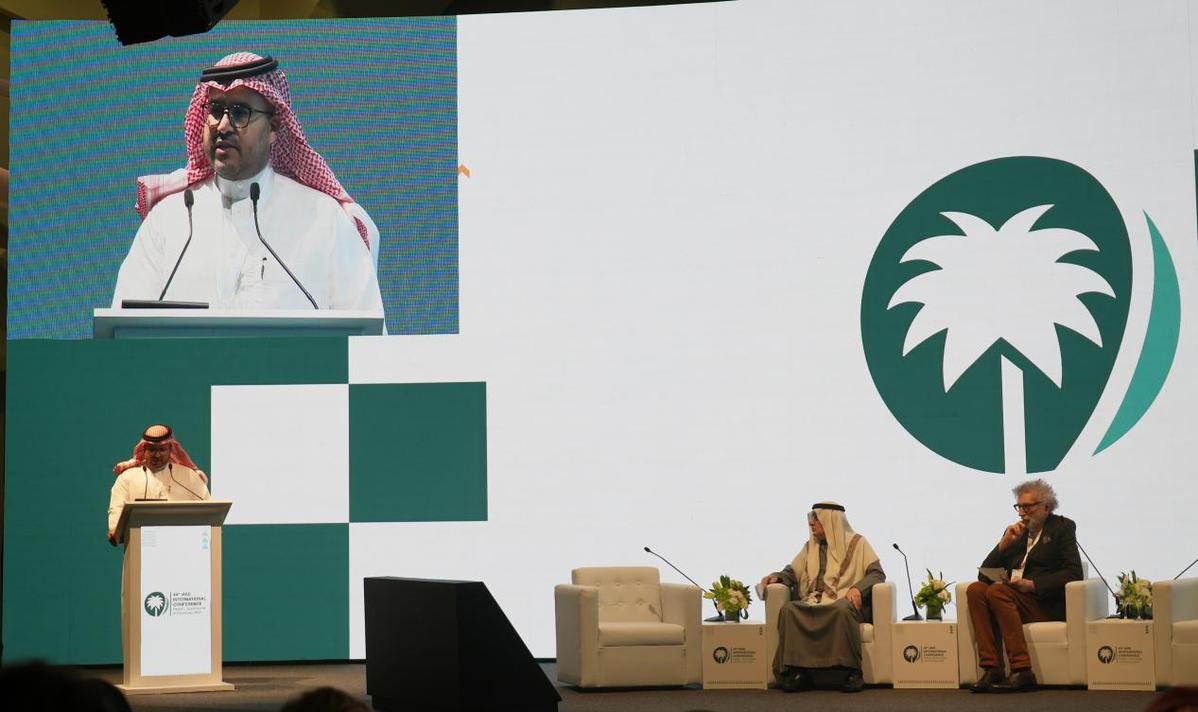 Saudi Arabia eyes clean and sustainable energy, and an international energy conference in its capital warns that the "net-zero ambitions" of countries should not come at the expense of economic development and improving the livelihoods of people in the least developing and less developed economies.
This key message was emphasized by Fahad Alajlan, president of the King Abdullah Petroleum Studies and Research Center, or KAPSARC, during the opening plenary session of the 44th International Conference of the International Association for Energy Economics in Riyadh on Feb 5 – the first time such conference is being held in the Middle East and North Africa region.
"With 97 percent of the people without electricity concentrated in the least developing economies, we have an uneven energy access," said Alajlan, adding that the MENA region especially faces additional challenges of market volatility, geopolitical uncertainties, and economic diversification.
Such economies have challenges of meeting ambitious climate goals, including net-zero target, as well as lack of access to modern electricity and clean cooking to a significant portion of the global populations, and "supplying all the energy needs for all our economic activity".
"We're all looking toward the future of prosperity, which is not achieved at the cost of the planet. Will the future be the same future for all of us and more importantly, is the starting point all the same?"
Alajlan cited transportation as one of the major pillars for achieving sustainability, yet there are major challenges and hurdles that need to be overcome.
And while technological developments are the answer in some, changes "in the way we plan, the way we act and the way we interact are essential". He said electrification is a major target yet electrification "cannot be the only silver bullet in our arsenal".
"When we're looking at energy quality, the disparity in electrification is much more pronounced than overall energy of poverty," Alajlan said.
So while the power sector is crucial in achieving the energy transition goals, people should understand that electrification might work in major and developed economies, but can be more challenging in new economies and developing markets, he added.
Alajlan also brought up the range of technological, economic regulatory and policy challenges, such as integrating renewable energy and energy storage and introducing new focus on emphasis on nuclear technology, digitalization and decarbonization.
"We need to diversify the economy, diversify our energy sources and diversify the system and technologies that give space for innovation and create resilience. However, one issue stands above all: financing. The investment that we need," said the KAPSARC president.
Alajlan said financing the energy transition toward carbon neutrality is crucial. "When we're looking at inclusivity and the dispersion of funds to emerging economies and countries that suffer from energy poverty, that equation is even worse, so we need to focus on that as well," he said.