Europe looks for bonanza from Games
By WANG MINGJIE in London | China Daily Global | Updated: 2023-02-06 07:13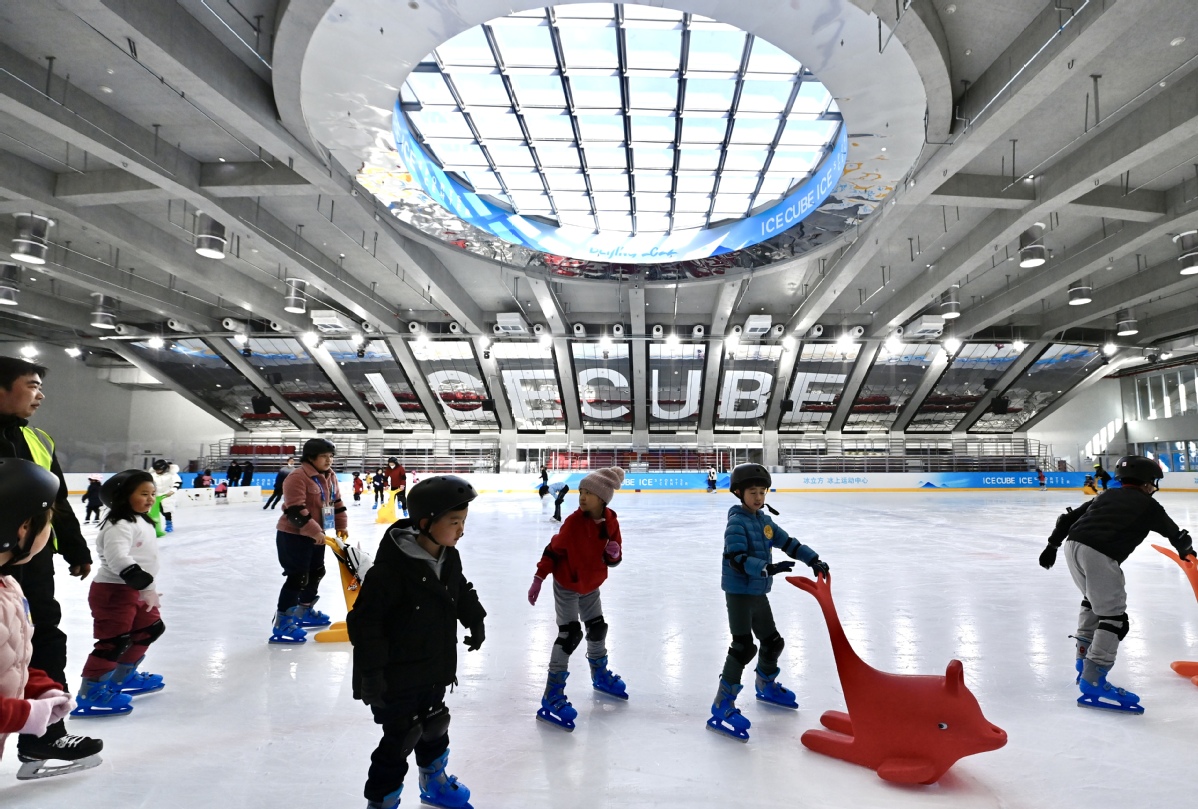 A year after Winter Olympics in Beijing, ice and snow sports continue to thrive
One year ago, despite numerous challenges posed by the pandemic, Beijing hosted what experts in Europe say was a highly professional and successful Winter Olympic Games. A year on, all the infrastructure used in the Games is being enjoyed by the public, and the winter sports industry in China is booming.
More than 340 million people were taking part in winter sports before the Games, and skiing is becoming a popular mass phenomenon in China. European ski destinations and winter sports experts say mushrooming growth of this sector could also have knock-on benefits for ski resorts in Europe.
Christoph Eisinger, managing director of Ski Amade, Austria's largest ski area, said: "Beijing hosted the Winter Olympics in a very difficult time, and they did very well. Also, in the media, this Olympics had a big success.
"It boosted winter sports all over the world, especially in Asian countries and China itself. Ski areas and winter sports facilities were developed before and after the Olympics. A lot of opportunities are in China to exercise winter sports, and people were inspired to enter winter sports to learn skiing and snowboarding."
The aims the government set before the Games to involve more than 300 million people into winter sports were fulfilled, Eisinger said.
"I think the Winter Olympics in Beijing accelerated the awareness of people in China for winter sports, as well as the awareness that winter is also a season when you can do sport."
Christophe Dubi, Olympic Games executive director, said: "Beyond staging a spectacular Games, Beijing 2022 was laser focused on delivering lasting social and economic benefits for its residents — in line with Olympic Agenda 2020+5. One year on, the most outstanding feature of these Games is the way they touched the lives of millions of local people by making them discover the world of winter sports."
Oliver Sedlinger, China representative of the Swiss ski resort Laax, said: "As a host city, Beijing undertook huge preparations and investments in the run-up to the 2022 Winter Olympics to ensure this would be a world-class event.
"In my view, despite the many tough challenges caused by the pandemic, the city held a very professional and successful Winter Games. This allowed athletes, teams, media and fans from all over the world to come together for this unique celebration of winter sports."
Beijing not only achieved the goal of being an excellent host but had also provided "a strategic impulse to develop winter sports and the necessary supporting industries" in China, Sedlinger said.
Laurent Vanat, author of the International Report on Snow and Mountain Tourism, said the national impact of the Games has been huge.
"The number of new ski areas that popped up during the five-year period before COVID is incredible. It has never been observed anywhere else in the world."