Sanlitun builds big for the future
Share - WeChat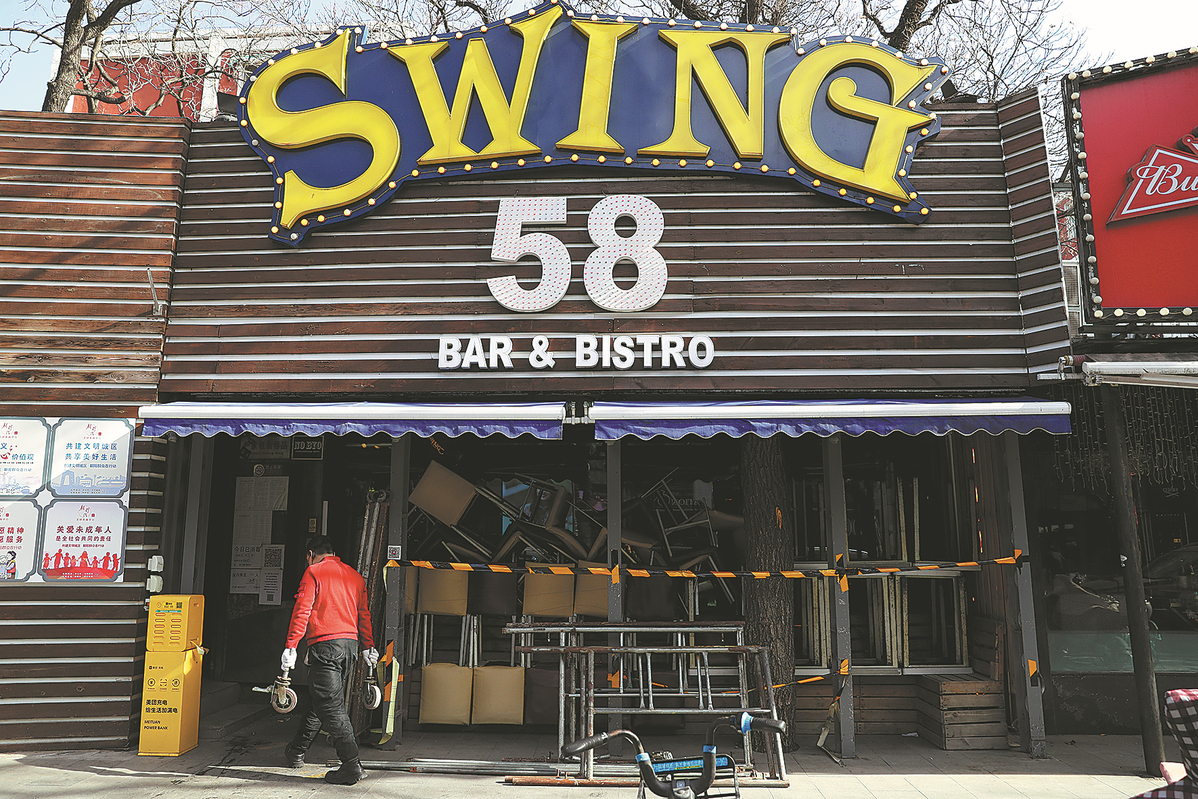 Bar street dates to the 1990s. In 1992, when then Chinese leader Deng Xiaoping made his famous South China tour, he said China should focus on economic development and improving people's livelihoods. "It doesn't matter if it's black or white, as long as it catches mice, it's a good cat," he said.
Shortly after the 11th Asian Games were held in Beijing at the Workers' Sports Complex in 1990, a series of auto parts shops opened near Sanlitun, which were known as "auto parts street". The area's influence in the auto industry can be compared to that held today by Zhongguancun, Beijing's high-tech hub.
The first bar, Swing 58, appeared in Sanlitun bar street in 1997, paving the way for many others to follow.
At first, people met to drink and chat in bars such as Swing 58, before discos like Boys and Girls appeared in bar street. Accompanied by strong background music and dazzling lights, these bars often featured singing acts, dancing and other performances.
Due to its proximity to foreign embassies, bar street attracted countless overseas visitors. As bars became more popular, Chinese started to show an interest in them, as they offered a new leisure option after work.