Volkswagen boss leads way for auto execs to catch up on industry trends
By LI FUSHENG | China Daily | Updated: 2023-02-06 09:28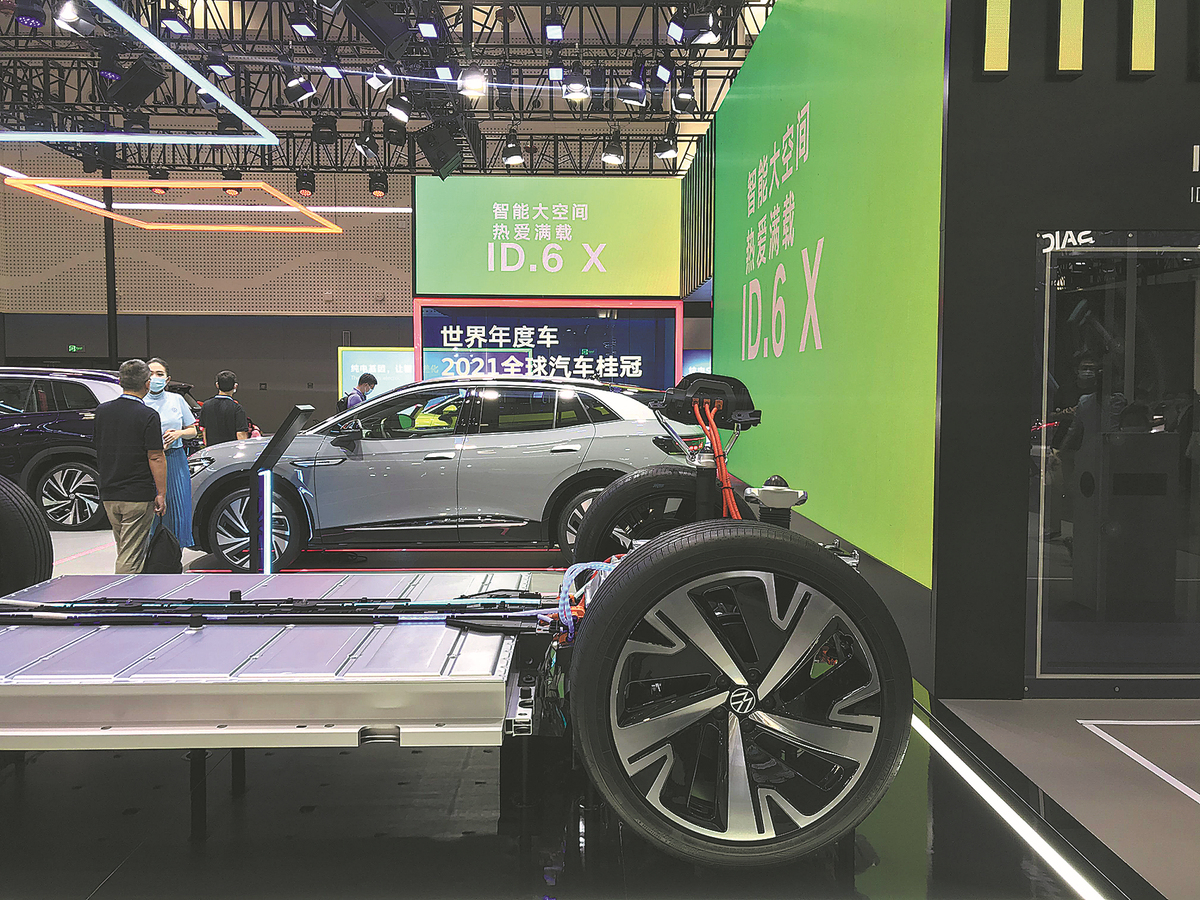 Volkswagen AG has added another entry to its long list of firsts in China — and it was achieved by the chairman himself.
Oliver Blume, also chairman of the group's luxury marque Porsche, arrived in Beijing last week as the first head of an automotive multinational to visit the country in the Lunar New Year.
The weeklong trip was made within three months of his visit to China as a member of German Chancellor Olaf Scholz's delegation to Beijing in early November.
"Personally, I am closely linked to China, coming to China roughly four times a year since the late 1990s," said Blume in an interview with China Daily hours after his arrival in Beijing on January 30.
The 54-year-old, who received his doctorate from Shanghai-based Tongji University in 2001, said he has not only business partners but close friends in the country.
Yet Blume's trip was more than a personal one, although he might have the deepest feelings about China among all the carmaker's top executives in history.
Volkswagen, though still the best-selling carmaker in China, is seeing its market share shrink. Meanwhile, local companies like BYD are shooting to stardom and hogging the attention of car buyers thanks to their pioneering edge in electrification and smart driving.
Volkswagen's China sales slipped 3.6 percent to 3.18 million units in 2022, but they accounted for 38 percent of its deliveries worldwide.
The group's new energy vehicle sales in China were 206,500 units, making up around just 3 percent of the country's NEV market segment, much lower than its 15 percent share in the overall market.
The changes in the market have made Blume's trip to China an urgent and crucial one.
Both the country and electrification sit on Blume's 10-point plan, which he revealed as he took over the top job at Volkswagen in September.
Blume acknowledged the importance of the trip, saying that his top concern was "the people"; to motivate its employees and listen to its customers; and to "get a feeling of how the country has changed and what the expectations of Chinese customers are".
His weeklong trip involved a number of cities from East China's Shanghai and Hefei in Anhui province to Northeast China's Changchun in Jilin province, where it has joint ventures and plants.
Blume said he hopes the trip would give him a clearer picture of the dynamic changes in the country's automotive market besides what he has learned from corporate reports that China is emerging as a global pacesetter.
Volkswagen is revving up its push in electrification and software localization in the country.
In October, it inked a deal worth 2.4 billion euros ($2.6 billion) with startup Horizon, which was Volkswagen's largest single investment in China.
Volkswagen China chief Ralf Brandstaetter, who is Blume's right-hand man, said the move is to tailor driving-assist functions for its electric models sold in the country.
Brandstaetter expects one in three new vehicles sold in China this year to be a new energy vehicle, up from one in four in 2022. Smart functions for such vehicles have become a must for tech-savvy buyers in China.
"It will be even more important to have this kind of partnership (with technology companies), especially when it comes to technologies of transformation. We cannot and don't want to do everything on our own," said Blume.
Disquiet caused by the dazzling technology in China and the growing recognition of Chinese marques confronts not only Volkswagen but all international carmakers, said analysts.
It requires rapid adjustments on their part but it is hard to predict if or when they can catch up with Chinese marques in the minds of customers in the new auto era, they said.
Despite its disproportionate share in China's electric vehicle segment, Volkswagen — and German companies as a whole — outperform its international peers.
Major carmakers from other countries, including Toyota, Nissan and Ford, are even slower to launch electric models that can rival those from local Chinese companies.
Stellantis, which has brands including Peugeot and Citroen, did not mention China in its ambitious electrification strategy revealed in 2022.
Called Dare Forward 2030, it outlines the Italian-French multinational goal to cut carbon emissions by 50 percent by the end of the decade and to become carbon neutral by 2038.
China has been the world's largest market for electric cars and plug-in hybrids since 2015. In 2022, such deliveries rose to 6.9 million units.
It helped drive global sales of pure EVs in 2022 to reach 10 percent of all car sales for the first time, according to LMC Automotive and the EV-Volumes website, which provides data and forecasts for the sector.
In China, sales of EVs made up 19 percent of all car sales in 2022, followed by Europe, where the corresponding figure was 11 percent.
In the interview, Blume said he will "definitely" come back in April to attend the Shanghai auto show.
Other German carmakers Mercedes-Benz and BMW confirmed that their top executives will be present at the biennial exhibition as well.
BMW said it will have 11 electric models available in China this year, more than double the figure of 2022.Mercedes will launch six electric cars and plug-in hybrids this year, bringing its total NEV models to 17 in the country.
The China Association of Automobile Manufacturers estimates that NEV sales in the country are to hit 9 million units this year, up from 6.9 million in 2022. They are expected to drive total vehicle sales to 27.66 million units, up 3 percent year-on-year.