Chile taps into China's love of fresh fruit
By SERGIO HELD in Bogota | China Daily Global | Updated: 2023-02-07 09:13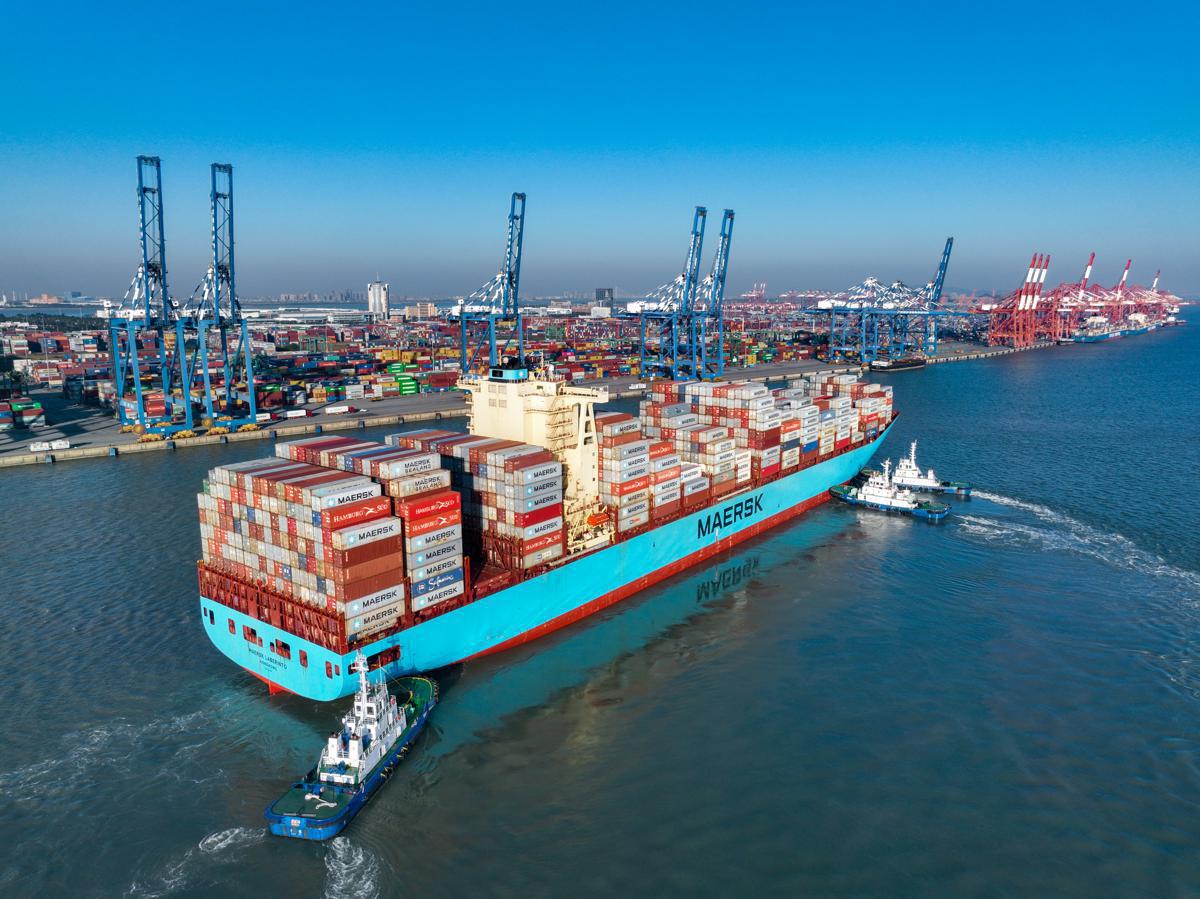 Leaving behind the setbacks of the COVID-19 pandemic, Chilean cherries, blueberries and plums have returned to the Chinese market, thanks to a complex and synchronized logistics operation on both sides.
"The market started to flow again. We had particularly important arrivals in China. We were pleasantly surprised at how it flowed. We were selling 700 to 800 containers of cherries per day," Hector Sepulveda, a Chilean cherry producer and exporter, said.
The latest cherry season has surpassed expectations, and industry players said Chilean cherries have become a must for Chinese New Year celebrations. The fruit's harvest coincides with Spring Festival, so it creates almost perfect trade conditions.
Data from the Chilean Fruit Exporters Association, or ASOEX, showed that 364,427 metric tons of cherries had been exported to China during the current season as of Jan 31, a 17 percent surge compared to the 2021-22 season.
"China is the second-largest fruit import market in the world," Claudia Soler Bottinelli, manager of the cherries committee at ASOEX, said.
It is the largest market for Chile by value, worth $2.16 billion, and second by volume, with 561,000 tons of produce exported. Cherries are the most exported fruit to this market, which represent 82 percent of the value and 56 percent of the volume, Soler Bottinelli said.
Forecasts suggest this year's season will end with over 420,000 tons of Chilean cherries reaching the Chinese market, up from 313,000 tons in 2021-22.
"It is a new record … To achieve this, a very strong coordination of all those involved in the business is needed, along with importers and distributors and those who transport the cherries to the interior of the country," Isabel Quiroz, CEO of agricultural price consultancy firm iQonsulting in Santiago, said.
In the 2020-21 cherry season, China bought over 90 percent of the cherries that the South American country sold abroad. This year's figure is around 88 percent.
Supply chain
Cherry exports from Chile to China require a highly coordinated supply chain. About five years ago, Chilean cherry exporters worked with shipping companies to create the "Cherry Express" service to slash shipping times, increase shipments and deliver fresher cherries to China.
"They established a new service, and we are reaching Chinese ports in between 20 and 23 days … Capacity has doubled and there is room for other fruits," said Quiroz, who highlighted that the Cherry Express model also inspired the creation of the "Blueberry Express" logistics program this year to quickly deliver Chilean blueberries to the United States.
Chilean blueberries are reaching not only the US, but also traveling as far as China, where the market is growing.
"Chinese people have an attraction for healthy fruit. … This facilitates regular consumption," Quiroz said.
Apart from blueberries, D'Agen plums have also found a solid and growing market in China.
"Fresh shipments of D'Agen plums have been made during the past four to five years, and the Chinese now want D'Agen plums. The volumes that are being shipped are quite large," Sepulveda said.
The writer is a freelance journalist for China Daily.