Morgan Stanley lands big with fund firm
By SHI JING in Shanghai | China Daily | Updated: 2023-02-07 09:16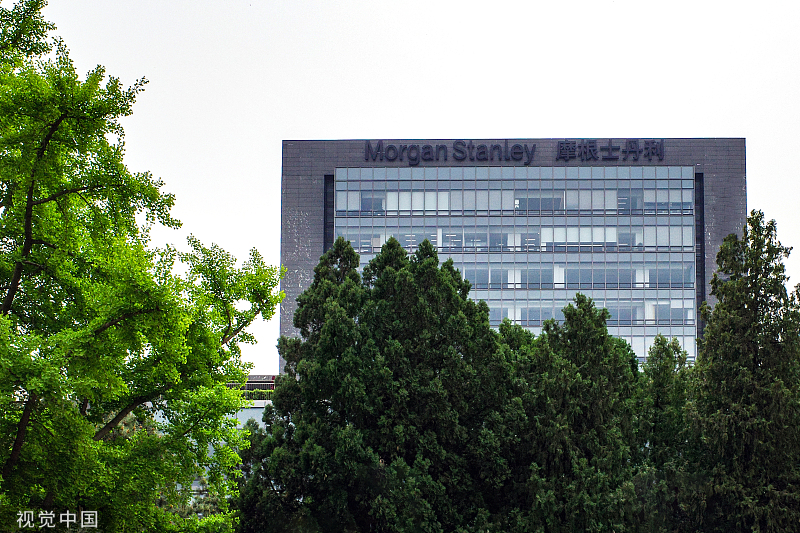 Based on the positive outlook for China's economic growth and continued financial opening-up, leading international asset management firms have accelerated their expansion in the country as the new year moves into its second month.
Morgan Stanley Investment Management announced on Friday that it had received approval from the China Securities Regulatory Commission, the country's top securities watchdog, to increase its stake in joint venture Morgan Stanley Huaxin Funds from 49 percent to 100 percent.
With the full controlling stake, Morgan Stanley has become the seventh wholly foreign-owned mutual fund firm in China ever since the CSRC completely lifted foreign ownership limits on mutual fund companies on April 1, 2020.
Wholly owning the China mutual fund business adds a significant pillar of growth to the company's global investment franchise, said Dan Simkowitz, head of investment management at Morgan Stanley.
The New York-based financial services conglomerate sees long-term opportunities in China's asset management industry, which is built on the country's high levels of wealth creation, growing demand for financial advice and the launch of the private pension scheme in late 2022, said Gokul Laroia, CEO of Morgan Stanley Asia.
Morgan Stanley's approval was granted only 15 days after that was given to JPMorgan, which was the sixth firm receiving the green light by the CSRC to set up a similar firm by taking a 100 percent stake in JV China International Fund Management.
The world's largest asset manager, BlackRock, with assets under management of $8.6 trillion as of the end of 2022, was the first foreign firm approved by the CSRC in August 2020 to set up a wholly foreign-owned mutual fund company in the country. In succession to the four products over the past few years, the industry giant released on Monday a bond-based product for Chinese mainland investors.
Liu Xin, fixed income director for BlackRock Fund Management Co Ltd, said the Chinese bond and equity markets will churn out more opportunities for active investors this year thanks to China's optimized contagion control measures, improving growth outlook and economic stimulus packages. The bond market has demonstrated especially noticeable investment value after adjustments in the previous months, Liu said.
US asset management firm Fidelity Investment, where a number of star fund managers such as Peter Lynch and Anthony Bolton have honed their skills, was approved in August 2021 to start a wholly owned mutual fund business in China. The wholly owned firm is scheduled to hold an opening ceremony on Feb 14.
Pension and wealth management will be part of Fidelity's development focuses in China, said Helen Huang, the company's general manager for China unit.
Data from the CSRC showed that VanEck and AllianceBernstein — investment firms based in New York — have submitted their applications to set up wholly foreign-owned mutual fund companies in the Chinese onshore market.
Zhou Maohua, an analyst at China Everbright Bank, said that the foreign firms' optimistic outlook on China's real economy and the growth potential of the capital market, as well as the ongoing two-way opening-up in China's financial industry, are being seen by their accelerated expansion in China.
Li Wen, chairman of China Universal Asset Management, said that foreign asset managers' expanded footprints in China will usher incremental foreign capital into the Chinese onshore market. The principles of long-term and value investment will be further consolidated in China as foreign asset managers have always adhered to them, Li said.